Ten directors who couldn't see their films reach theatres in their lifetime.
Filmmaker Ravi Chopra succumbed to lung cancer last week, leaving behind his yet-unreleased film Banda Yeh Bindaas Hai, starring Govinda.
The film was supposed to release three years ago but similarities with the Hollywood movie My Cousin Vinny led to legal tangles.
Here's a look at the swan songs of directors, who met with untimely deaths.
Yash Chopra, Jab Tak Hai Jaan (2012)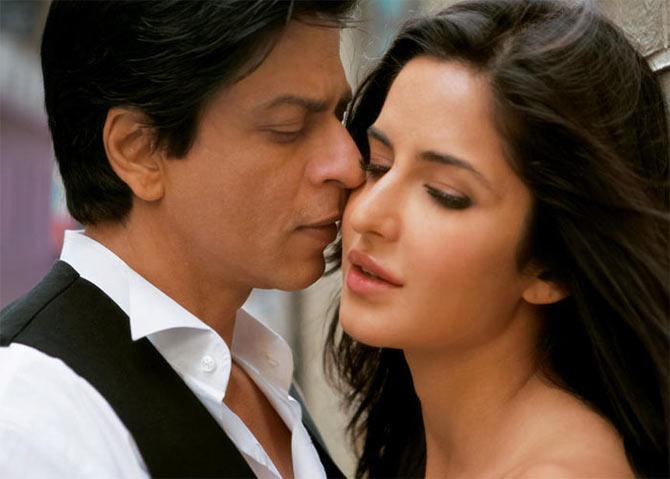 Image: Shah Rukh Khand and Katrina Kaif in Jab Tak Hai Jaan
Yash Chopra passed away just before this film hit the screens.
Reports at the time suggested that he wanted the Shah Rukh Khan starrer to be his last directorial before he retired.
Jab Tak Hai Jaan was completed before Chopra passed away but the premiered only afterwards, with the film fraternity in full attendance. It was a big hit.
Joy Mukherjee, Love in Bombay (2013)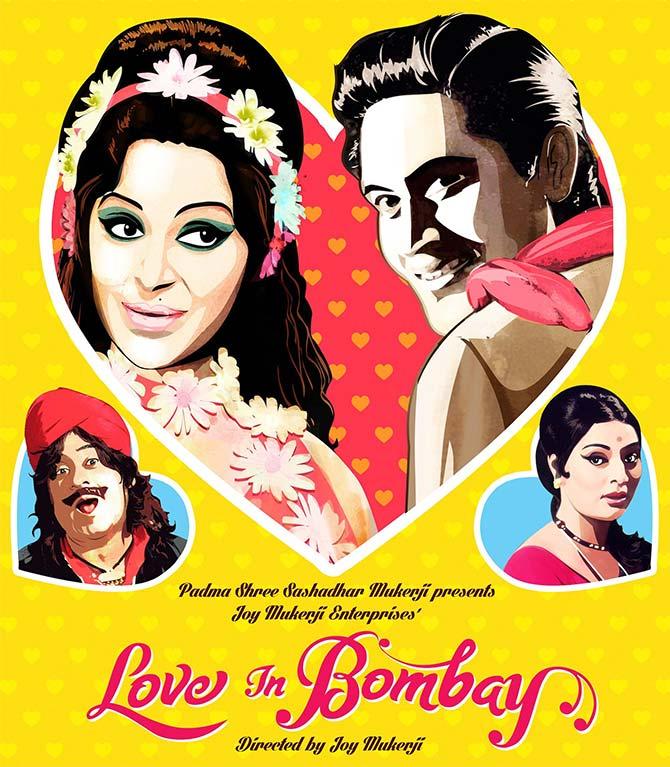 Image: Waheeda Rehman, Joy Mukherjee, Kishore Kumar and Sonia Sahni on the poster of Love in Bombay
Joy Mukherjee was a successful romantic hero in the 1960s. After delivering superhits like Love In Simla and Love In Tokyo, he directed and produced Love In Bombay.
The film, starring Waheeda Rehman, was completed but was not released.
Mukherjee's son discovered the film in 2012, following his demise, and the film was released 42 years after completion.
Unfortunately, it flopped.
Shamin Desai, Rush (2012)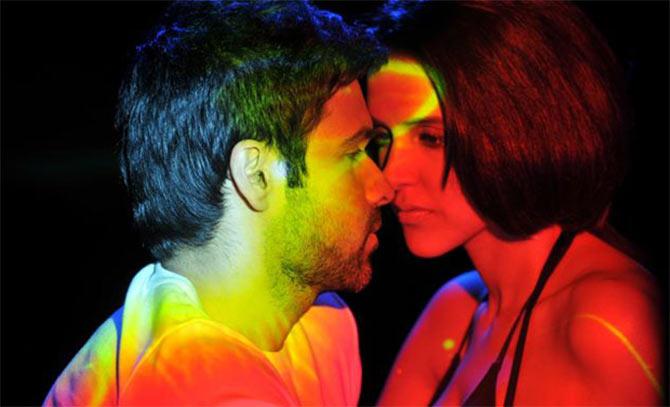 Emraan Hashmi and Neha Dhupia in Rush
When ad-man Shamim Desai started shooting Raftaar 24X7 with Emraan Hashmi, it was hot property.
The film's rushes were making waves too. However, the film got stuck for a couple of years and there were no signs of it being revived.
Then, Desai passed away suddenly and the producers rechristened the film Rush.
Desai's wife completed a few pending scenes and Emraan went all out to promote it ahead of its October 2012 release. But it flopped.
Bunty Soorma, Humko Tumse Pyaar Hai (2006)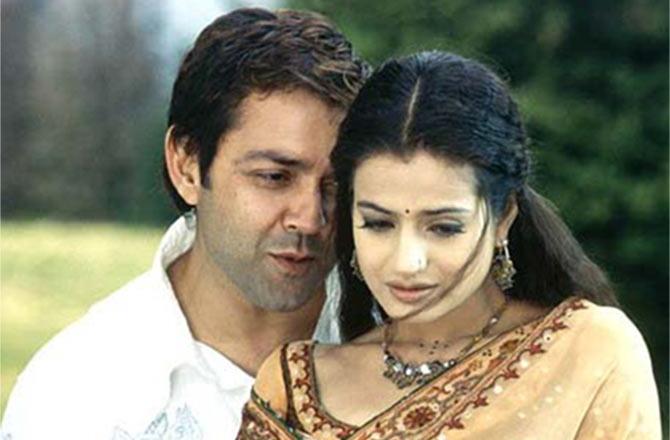 Image: Bobby Deol and Ameesha Patel in Humko Tumse Pyaar Hai
Producer Bunty Soorma, who made hits like Raja Hindustani, Vardi, Yodha and Damini, became a director by chance when he had to step in to helm Sunny Deol-Jackie Shroff starrer Dushmani after Shekhar Kapur left it midway.
He was directing the Bobby Deol-Arjun Rampal starrer Humko Tumse Pyaar Hai, when he died.
Vikram Bhatt was roped in to complete the film. Still, Humko Tumse Pyaar Hai flopped.
Vinod Mehra, Gurudev (1993)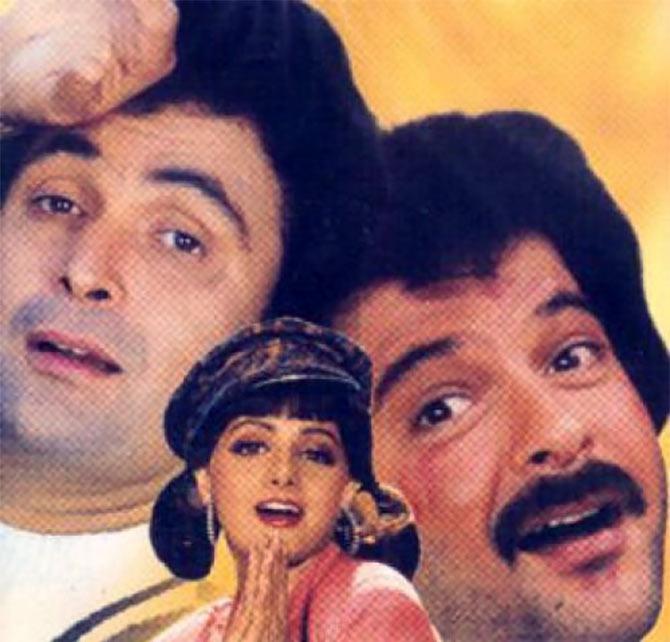 Image: Rishi Kapoor, Sridevi and Anil Kapoor in Gurudev
Actor Vinod Mehra was just 45 years old when he passed away. Yet, he had an impressive repertoire of 175 films by then.
Sadly, his dream of directing a film remained unfulfilled -- he had started work on Rishi Kapoor, Anil Kapoor starrer Gurudev, but after his sudden demise, director Raj Sippy stepped in to complete the action drama.
Its song Jaipur Se Nikli Gaadi was a chartbuster but the film flopped.


S Ramanathan, Zamaanat


Image: Amitabh Bachchan and Karisma Kapoor in Zamaanat
Two decades ago, Zamaanat was hailed as a power-packed courtroom drama by filmmaker S Ramanathan.
Ramanathan had first collaborated with Amitabh Bachchan in Bombay To Goa and followed it up a decade later with Mahaan.
Also starring Arshad Warsi and Karisma Kapoor, Zamaanat came close to release a few times but failed to hit the screens.
Meanwhile, Ramanathan passed away in 2013.


K Asif, Love And God (1986)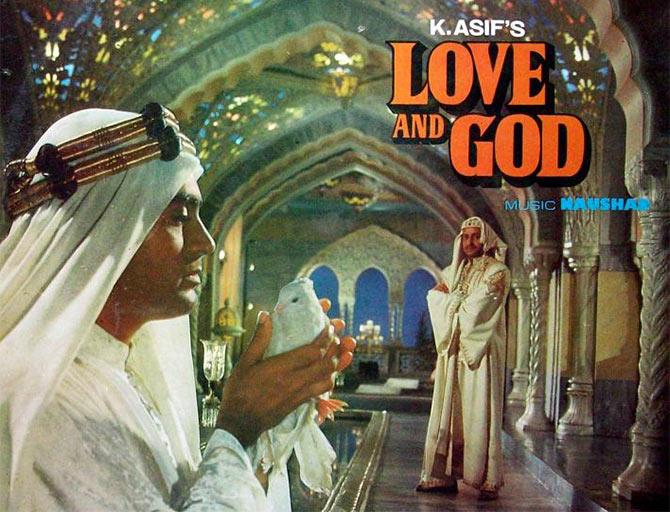 Image: Sanjeev Kumar and Pran on the poster of Love And God
Love and God had a troubled history and took two decades to be made.
It was launched in 1963 with Guru Dutt and Nimmi. After Dutt's death, Sanjeev Kumar stepped in.
In 1971, K Asif passed away, leaving the film in the can.
The film remained incomplete even after Mehdi Rizvi took over.
Sanjeev Kumar passed away too, in 1985, and the incomplete film was eventually released in 1986 by K C Bokadia.

Mukul S Anand, Dus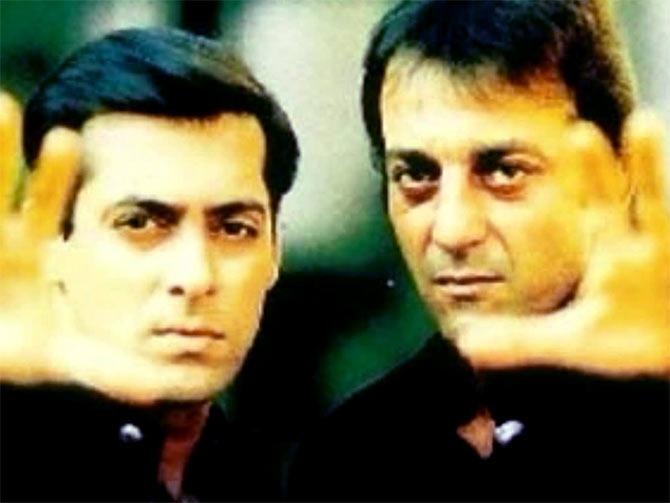 Image: Salman Khan and Sanjay Dutt in Dus
Launched with much fanfare by Mukul S Anand, Dus's star cast Salman Khan and Sanjay Dutt.
The film's teaser and songs were well received too but Anand's untimely demise that resulted in the film being shelved indefinitely.


B L Rawal, Chor Mandali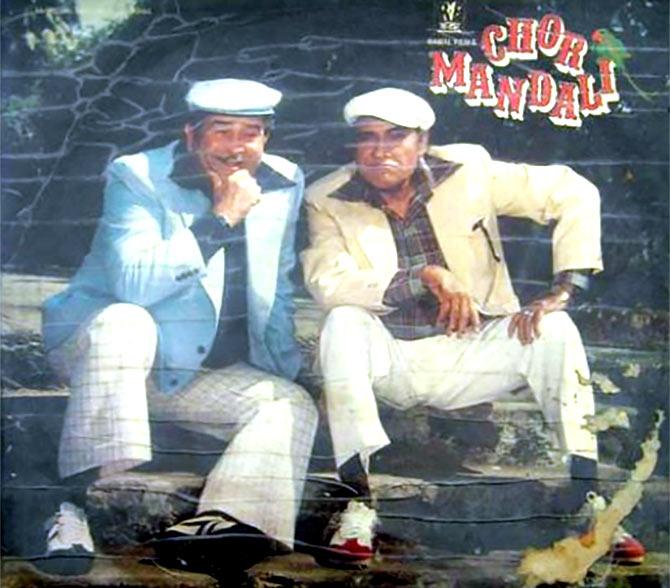 Image: Raj Kapoor and Ashok Kumar in Chor Mandali
A song clip featuring Raj Kapoor and Ashok Kumar serenading Bindu makes for one helluva nostalgia trip.
Chor Mandali was completed in 1983 but its release was stalled due to internal disputes.
Bits from the film are available online though.


Vijay Anand, Jaana Naa Dil Se Door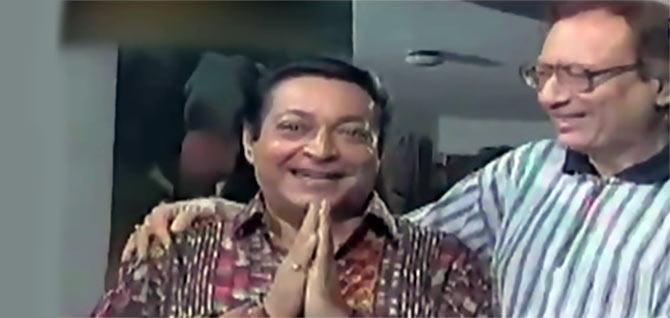 Image: Dinesh Hingoo and Vijay Anand in Jaana Naa Dil Se Door
When filmmaker Vijay Anand (of Guide fame) decided to make a comeback, he picked two new faces: Rajeshwar and Indrani Mukherjee.
The incomplete film was unfortunately doomed, following his death in 2004.
His brother Dev Anand later lamented the fact that the film could never make it to the theatres.