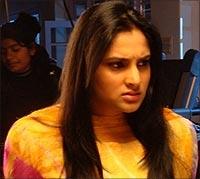 Last weekend, fans were in for a shock as reigning queen of Kannada films, Ramya, announced voluntary retirement following criticism over her refusal to attend the audio launch of her forthcoming film Dandam Dashagunam.

Trouble started when producer Ganesh shared his 'helplessness' in front of the media on the day of the launch. The actress had insisted her dues be settled before she attends the launch, he said, adding that Ramya had failed to attend the function even after her payment was cleared.


Even as reports of Ramya's "arrogance" and "unprofessional behavior" started surfacing, the actress went on a silent mode only to react on social networks later.

She announced that she had decided to quit films following the unfortunate string of events and said that she was tired of fighting her cause.

But it was only after the media speculated that she was quitting as marriage was on cards, or that she wanted to concentrate on other language films that the hurt actress came out with the truth.
Ramya revealed that she had not attended the launch as Ganesh was yet to settle the dues. The money that was being talked about was the one that he had borrowed from her to complete the film.

The actress said she had borrowed money from a friend and lent it to Ganesh, who had promised to return the money soon after.

"But it has been ten months and he is yet to return it. Not only that, he even refused to take my calls during this period," she says.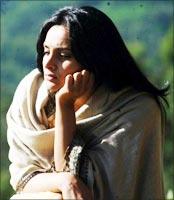 Ramya was irked further when she learnt that Ganesh was planning his next film with his brother as the director. From where did he get the money for this venture when he claimed that he had no money and had even failed to return the money he had borrowed, she wondered. 


Things took an uglier turn when Ganesh after 10 months landed at her door step and insisted that she promote the film.

"Even then he did not mention anything about returning the money or about my calls that had gone unanswered. And this bothered me," she adds.


Shouldn't she have brought the matter to the Film Chamber in that case?

"I have been writing to the Chamber. In fact, I wrote four letters to them stating the problem, but I got a response only after Ganesh went to the Chamber saying that I was refusing to promote the film! They wrote back to me asking me to promote the film."


As Ramya broke her silence and backed her version by providing valid documents, Ganesh admitted that he still owed her money.

Following this the Artistes' Association led by actor Ambareesh decided to boycott Ganesh. A letter has been sent to the Artistes' Association by Chamber President Basant Kumar Patil.

Meanwhile, Ganesh has decided to stage a protest in front of the Chamber. He has also assured that the borrowed money will be returned to Ramya in a couple of days.


With the spat garnering so many eyeballs, like Ramya herself puts it, the film has got more publicity than it would have even if she had attended the audio launch.

The problem may have inched closer to a solution, but not before leaving Ramya sad.

"In this whole process, it was assumed that I was quitting as I was getting married. I was even linked to a married man. That's not how one should talk about a girl," she says.
When asked to clear her relationship status and pat came the reply, "Yes, I am in a relationship. And I haven't denied it. But why am I being linked with wrong people? And contrary to reports, my guy wants me to continue to do films post marriage too. He knows I am passionate about cinema."
Finally now that the truth is out and justice is being done, will she reconsider her decision?

"I will consult Ambareesh uncle on this. And even if I decide to continue in Kannada films, I'll take my own time to zero in on a script. I'll be very picky."


And what about other language films? "I will work in other industries as I have had no problems there. It is here that I have been often dubbed troublesome. When Kannada filmmakers come to me, they ask me to adjust and compromise on my remuneration. They say I am a Kannada girl and should help them make good films. And I even agree. But later they talk ill of us Kannada girls only."

"When we question, we become arrogant! They even go on to question our contribution to the industry. At the end of it I'm just hoping that my fight inspires other actresses to also resist injustice." 


As of now at least actress Pooja Gandhi seems to have taken a leaf out of Ramya's book. She has alleged that the producers of her soon to be released film Nee Illade are yet to settle her payment. Will she get her due?