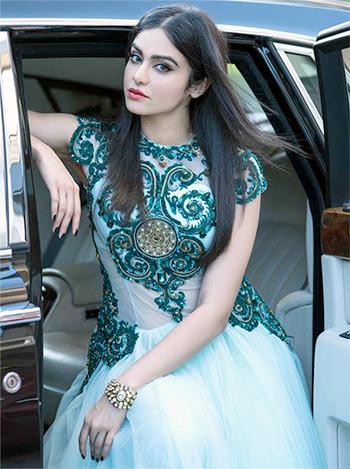 'I am confident of my talent and I can experiment in the beginning of my career. My mother tells me not to be scared of anything.'
Adah is slowly making her presence felt down South.
The pretty Adah Sharma, who was haunting in Vikram Bhatt's horror film 1920, is ready with her new Telugu film called Garam, opposite Aadi.
In this conversation with Rediff.com contributor Radhika Rajamani, Adah talks about her career so far.
You have always wanted to become an actor. Were you inspired by anyone?
I have no idea what made me take up acting. I thought let me take some pictures and get into films. I have nobody connected to films in my family.
How did you prepare yourself to get into the acting field?
I was really young and I thought I knew dancing and I could act. So I took the pictures and went for auditions.
That's how it started but I was rejected many times.
You played the lead in your debut Telugu film Heart Attack and later smaller roles in S/o Satyamurthy and Subramanyam for Sale. How did you choose these films?
I didn't have a plan. I wanted to work with Bunny (Allu Arjun) in S/o Satyamurthy. My character in that film had a track of its own.
Even in Subramanyam for Sale, I had my own track.
I am confident of my talent and I can experiment in the beginning of my career. It might not be possible later. My mother tells me not to be scared of anything.
How did Garam happen?
Madan Sir saw 1920 and Heart Attack and wanted a look test of Aadi and me. The look test went off well and Madan Sir narrated the story and role. It was a nice film with an interesting role.
There are songs and that made it super commercial.
Director Madan is good with story and dialogues. How do you see Garam on this account?
When Madan Sir narrated the story, I felt the film had everything. The romantic comedy was cute, the sentiments behind Aadi's and my back stories were very strong and I thought it would touch the family audience as it touched me.
The film has a lot of positives. The film has songs and action. So, there is something for everyone. I would call it a youthful family entertainer.
You seem to have quite a few dances in the film. Did your Kathak training come in handy?
It is good to know a classical dance form, as it becomes easy to pick up other forms of dance. I also learnt jazz and ballet from the age of three!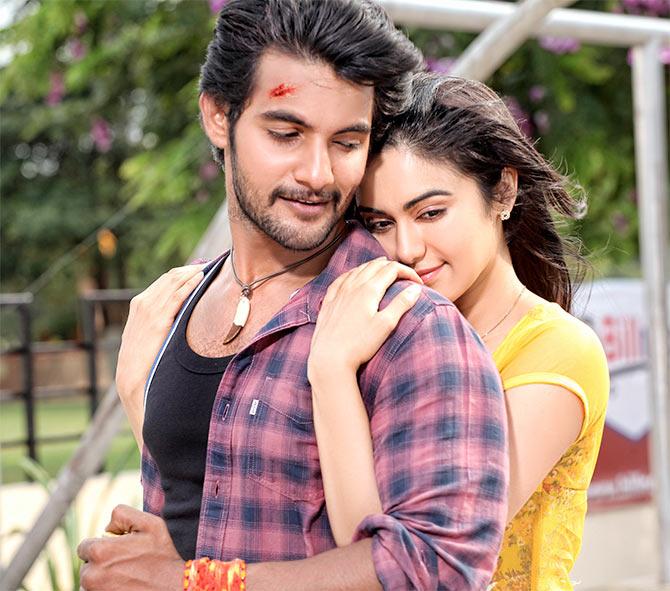 How was it working with Aadi?
Aadi is sincere, young and loves films. He plays a different character in this film compared to what he is in real life. He is quiet and an introvert in real life.
In the film, he plays a character from the village so he is loud and rowdy without being irritating. He brings a certain innocence to the character. It was fun working with him especially in the songs.
You have done about five films (including the forthcoming Kshanam) in Telugu. Are you comfortable with the language and the industry?
Yes. I was from my very first film as the audience welcomed me with open arms. I understand the language and I can speak it.
I have done a Kannada film Rana Vikrama and I hope to do a Tamil film soon.
How do you juggle films in Hindi and Telugu?
If you make time, you can do anything.
What keeps you going in cinema?
I am trying to pick different roles which excite me. I do not have any agenda so it makes it more exciting as there is so much space.
I love movies. I like to watch movies and be a part of them by acting. All the roles I have done so far are varied from each other.
Is dancing a way of keeping fit too?
Yes, totally. Even when I am travelling, I do Kathak in my room. I do gymnastics too.