No, no, it has nothing to do with Salman...
Subhash K Jha finds out more in Bolly Gupshup.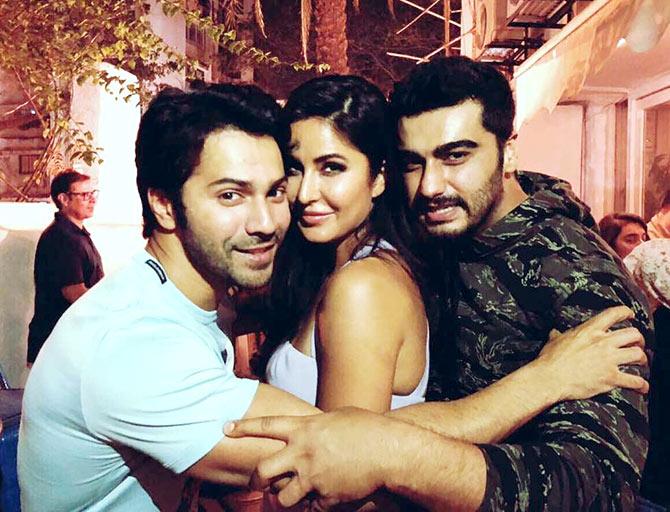 Not many people know this, but Arjun Kapoor is Katrina Kaif's rakhi brother, hence he has been given the licence to pull her shapely legs as and when he wants to.
The latest example of sibling ribbing is Arjun's comment on Katrina's picture looking as if she has dandruff in her hair.
'U got dandruff, Katrina,' Arjun wrote, adding, 'And now ur ALL CLEAR !!! Good job Katrina...'
To which Katrina replied: '@arjunkapoor I know you want to try these poses... I'll come back and show u, I promise.'
'@arjunkapoor even @varundvn can show u some poses in my absence,' Kat added.
This bantering relationship between the adoptive siblings is really cute, but do you know Katrina has decided -- thanks to her sisterly affections for Arjun -- that she can never be paired with him on screen as romantic leads, no matter how strong the part.
"The day Katrina adopted Arjun as her rakhi brother," a source tells me, "it was decided they'd never be paired together on screen, no matter how tempting the role, unless they play siblings, which is unlikely."
"Katrina has made it very clear she won't romance her bhaiyya on screen."
One more jodi we won't see on screen, just like cousins Kareena and Ranbir Kapoor.