It's logical, practical and perfectly sane to not desire a rotten tomato in your carefully picked purchase. Unfortunately, Indian television isn't even as smart as doing grocery.
It's, in fact, rapidly turning into an evil medium that openly thrives on bitching, provocation and unkindness. The idea is to grab attention of the remote control-bearing viewers at any cost. And with so many channels on the fray, the scenario keeps getting dirtier by the day.
There's the supremely popular Bigg Boss 2, a reality show which shows you a bunch of celebrities, seemingly as their true selves, vying for prize money of Rs 50 lacs, by scheming, manipulating or getting into ugly beep-invoking conflicts. What might rationally strike as disgusting has caught the fancy of thousands of viewers. Mean is in.
After all, what follows after or during the episode is an animated discussion on how two-faced Raja Chaudhary is or how Diana Hayden is a victim of the same game she accuses Rahul Mahajan and Payal Rohatgi of playing or whether Sambhavna Seth's volatile reaction on being referred to as 'down-market' was justifiable or not.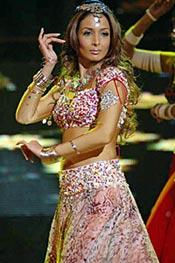 Rigged or not, Bigg Boss 2 is unapologetically low on conscience. The scary part, at some level is that it is bound to trigger off the neatly compressed negativity in a whole lot of impressionable individuals.
TRPs dictate creativity. Quality is secondary. And so it's only rotten tomatoes on the menu. Resistance, at this point, seems futile. Either you succumb to the never-ending melodrama in the sea of K-soaps high on saas-bahu tussle, superstitions and second, third, fourth marriages, or become a compulsive voyeur making judgments galore with Bigg Boss and ilk, or give company to celebrity judges as they rip the poor contestant apart with their acerbic salvos and condescending remarks in talent-hunt shows.
Speaking of which, recently on rediff.com, we asked readers to name their least favourite celebrity judge. The response, featuring names like Javed Akhtar, Anu Malik and Himesh Reshammiya, as well as the reasons cited were truly overwhelming and reiterated that I am not the only one put off by this entire obsession with nastiness that just keeps growing day by day, be it to assess the quality of a wannabe singer, aspiring dancer or celebrity contestant. 
For the intelligent, entertainment-hungry viewer, the only escape from this aggression attack, is switching to Star World, Zee English, AXN or informative-channels like Discovery or National Geographic.
It's not like America isn't affected by the whole reality blizzard but no one minds because there is enough of substance and genres to choose from. Be it taut dramas like 24, Lost, Heroes, House or the delectably saucy, Gossip Girls, Desperate Housewives or the deftly comic 30 Rock, How I Met Your Mother. I could just go on.
No wonder so many of their serials are good enough to be adapted into a movie. Can anyone imagine a movie based on Maayka, Banoo Mein Teri Dulhan or Kasamh Se?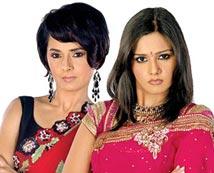 Currently, the only watchable Hindi serial, in my opinion, is perhaps the endearing as well as message-filled Ballika Vadhu on Colors. At least it is an eye-opener for those who deemed child marriage a myth or a practice of the past.
For those, like me, who grew up on wonderful creations like Yeh Jo Hai Zindagi, Nukkad, Buniyaad, Hum Log, Discovery of India, Chunauti, Subah, Khandaan, Mrignayani, Trishna, Vikram Aur Betaal, Dada Dadi Ki Kahaniyan, Stone Boy, Karamchand, Malgudi Days, Kachchi Dhoop and Wagle Ki Duniya aired on the often derided Doordarshan, these are indeed sad times.
Back then, most serials, unless they got an extension, would wrap up after 13 episodes and the excitement of a new show would leave us ecstatic. To Doordarshan's credit, it made up for the lack of a good budget with tremendous novelty.
There used to be this really cool serial featuring the late Mohan Gokhale in and as Mr Yogi, who serial-dates a girl of every zodiac sign, his subsequent incompatibility with them all before he finds his true match.
Much before the advent of tacky special effects-packaged, lousy super heroes, Doordarshan dished out a sci-fi adventure, in the format of Back to the Future, called Indradhanush. It was abruptly taken off but made a lasting impression in whatever little one got to see.
Not to forget the presence of powerhouse luminaries like Om Puri in Kakaji Kahin, Raghuvir Yadav in Mungeri Lal Ke Haseen Sapne, Supriya and Ratna Pathak in Idhar Udhar, Pankaj Kapur in Phatichar, Neena Gupta in Daane Anar Ke. The flavoured wit and charismatic performances continue to bring a nostalgic smile to the face.
Alas, gone are the days when stories by O Henry and Leo Tolstoy were beautifully woven into half an hour episodes of Katha Sagar. It is the era of ruthless rivalry, misplaced ethics, broadcasted hostility and beep, beep, beep. 

Feel free to write to me at verma.sukanya@rediffmail.com