All what's going on in Bollywood with Subhash K Jha.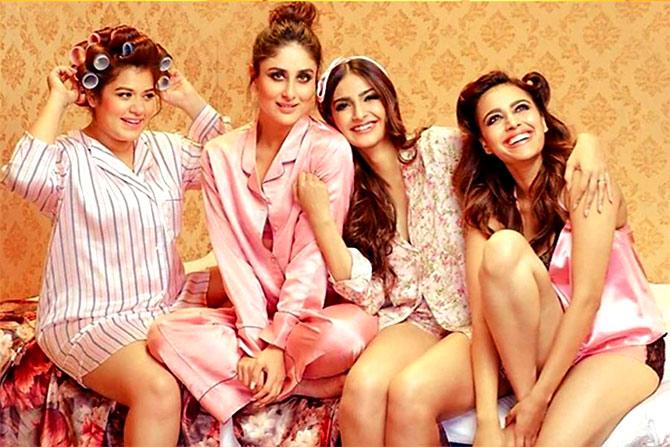 The four feisty female friends in Veere Di Wedding are not done yet.
Kareena Kapoor Khan, Sonam Kapoor Ahuja, Swara Bhaskar and Shikha Talsania will be back sooner than you think for an encore.
Apparently, a sequel to Veere Di Wedding is already being planned.
"All the women involved with the film from co-producers Ekta Kapoor and Rhea Kapoor to the leading ladies want to know what happens with the four protagonists after the film ends," a source close to the development tells me.
"So yeah, a sequel is definitely on the cards."
The problem is with co-ordinating the four actresses' dates.
"We would start immediately. But Kareena is not doing another film now as she wants to concentrate on her son. Sonam is busy with Ek Ladki Ko Dekha Toh Aisa Laga and after that The Zoya Factor. Swara too is tied up."
"So we'll have to wait until next year," says the source, adding, "But we are definitely coming back with a sequel."
***
Kareena says no to Gowariker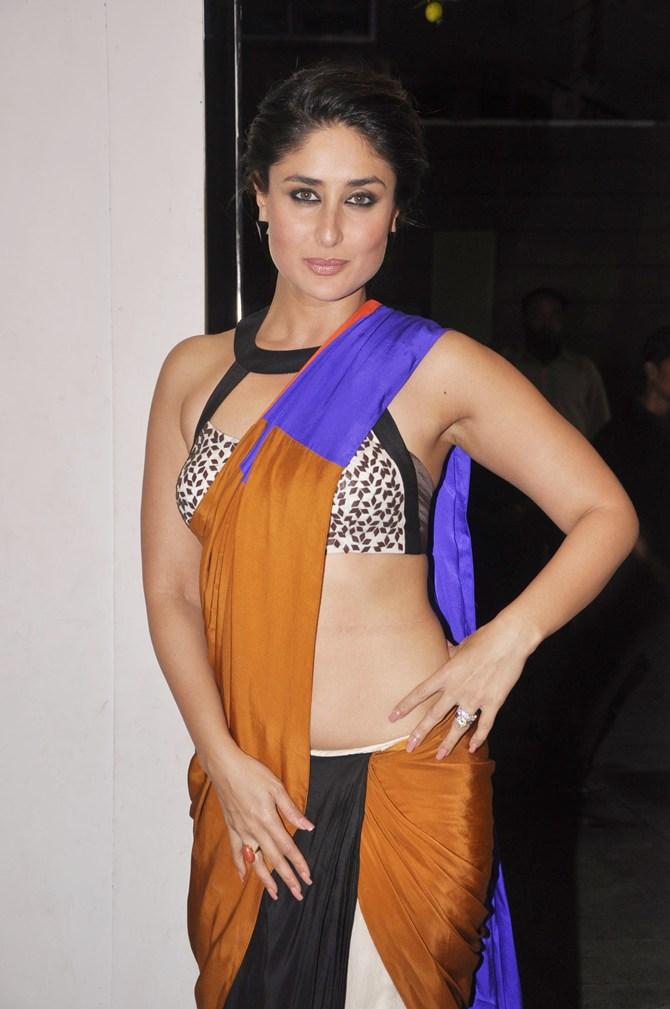 Kareena Kapoor Khan is determined to give all her attention to Taimur, who turns 18 months old on June 20.
After Veere Di Wedding -- for which she received outstanding notices -- Kareena has pulled away from cinematic roles to focus on playing mummy to her adorable tot.
The most recent no Kareena had to say was to Ashutosh Gowariker who wanted to remake the Marathi hit Aapla Manus with Kareena in the lead.
Says a source close to Kareena, "Bebo is very clear in her priorities. Taimur comes first. He needs her. Kareena will only do one film at the most per year until Taimur's dependency on his mother lessens."
***
Who's that girl with Janhvi-Ishaan?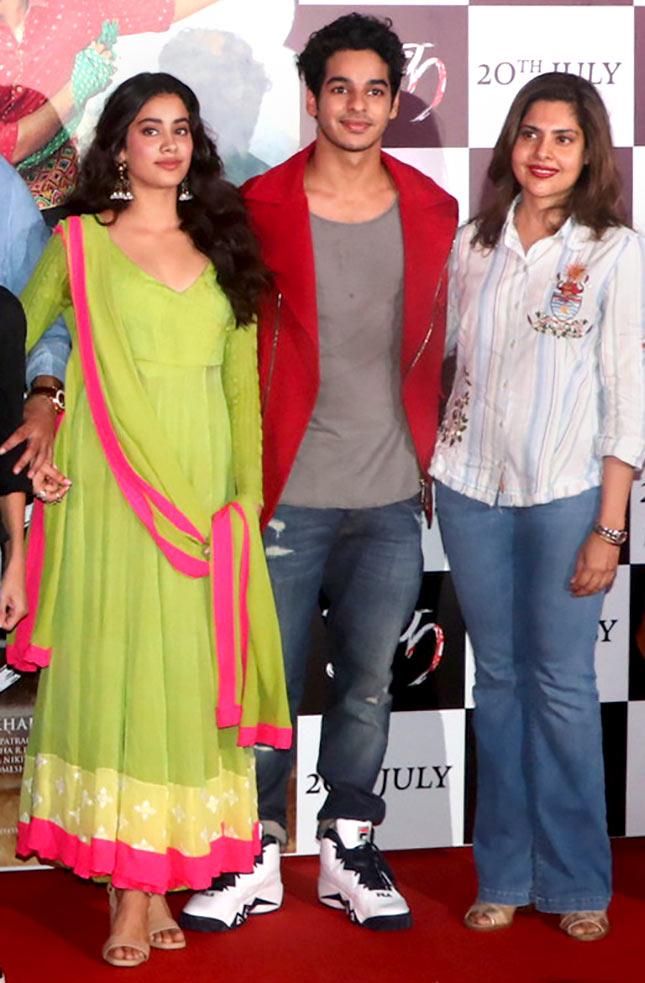 Almost the entire Kapoor khandaan turned up for the trailer launch of Janhvi Kapoor's debut film, Dhadak.
Her father Boney Kapoor, still in a state of mourning after wife Sridevi's sudden death, was joined by brothers Anil Kapoor and Sanjay Kapoor.
Says a source close to Boney, "(Sridevi's sister) Srilatha was supposed to fly down from Chennai for the Dhadak trailer launch, but her mother-in-law was unwell. So Srilatha's daughter Maheshwari attended event to show her solidarity and kinship with her cousin Janhvi."
Deeply moved, Boney says, "It was a moment we all had waited for. But the one who waited for it the most is no more."
***
So Who Gets Tiger? The Student Of The Year 2 Dilemma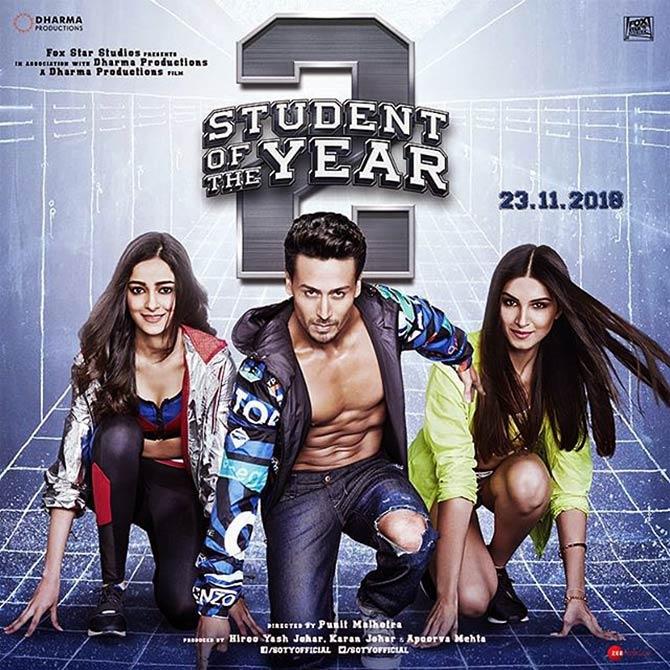 Tiger Shroff is riding one steep wave of success right now.
For further proof of his stardom, try this: In Karan Johar's Student Of The Year 2, which is currently shooting in Pune, Tiger is being wooed by two beautiful girls -- newcomers Ananya Pandey and Tara Sutaria.
But here's the thing. Everyone wants to know which of the lovely ladies walks away with Tiger at the end.
Answer: No one knows. Not even Director Punit Malhotra. Not Producer Karan Johar either.
"It hasn't been decided which of the two new girls gets Tiger in the end," a source close to SOTY2 tells me.
"All the three actors have been kept in the dark about the end. The director and producer have not decided as yet."
Apparently, Tiger looks "piping hot" with both Ananya and Tara.
Says the source, "By making him cut his hair and build his physique to a leaner meaner, more wiry, look, Karan has knocked 5 years off Tiger's biological age."
"Tiger is looking 18. He has shot some of his most torrid romantic scenes with the two girls. Which one finally gets to cage Tiger will depend entirely on what Karan decides."
Keeping the ending open in a love story is nothing new.
Way back in the early 1960s, Raj Kapoor didn't tell Rajendra Kumar who gets the girl (Vyjayanthimala) at the end of Sangam until the time the Great Showman shot the climax.