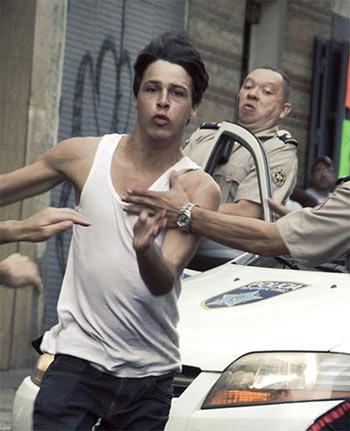 In spite of the glitches and scramble, the Mumbai Film Festival shaped into an enriching experience, feels Sukanya Verma.
Our lives get set to a routine tune that any break in the monotony is a welcome one. Except film festivals are not some vacation, they don't seek to unwind the mind nor do they promise relief.
What they do indeed, every single time, is create delightful chaos among dedicated movie buffs. Where setting up the alarm to reserve tickets online before anyone else, an urgency to get ahead in the queue and settle down in the cherished aisle seat and, above everything, a childlike greed to watch as many films possible is of prime importance.
I savored my experience a great deal last year, so it's no surprise I was most eager to catch the 17th edition of the MAMI Mumbai Film Festival -- seven days of exciting movie screenings from India and abroad across the city and its sprawling suburbs between October 30 and November 5.
I watched 19 films in all -- several blew my mind, few underwhelmed but mostly I found them to be uncompromised artistic visions that didn't seek their viewer's approval but merely hoped for a connect, a turnout.
A quick recap of everything I saw:
Land and Shade (Columbia)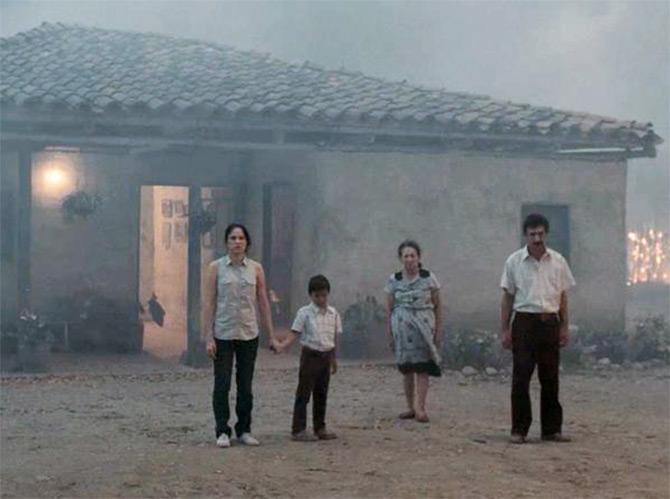 My day began with a cancelled show of Second Mother, so I got into a screening of Land and Shade.
The Caméra d'Or winner moves at a dawdling pace, reluctant to straightaway admit its vulnerability or resentment triggered by a farmer's return to his family almost two decades after abandoning them.
Painfully languid as it is, there is also touching tenderness to its art-house aesthetics, strengthened by its captivating, desaturated imagery of wounded souls and blazing sugarcane fields.
Sunset Song (UK, Luxembourg)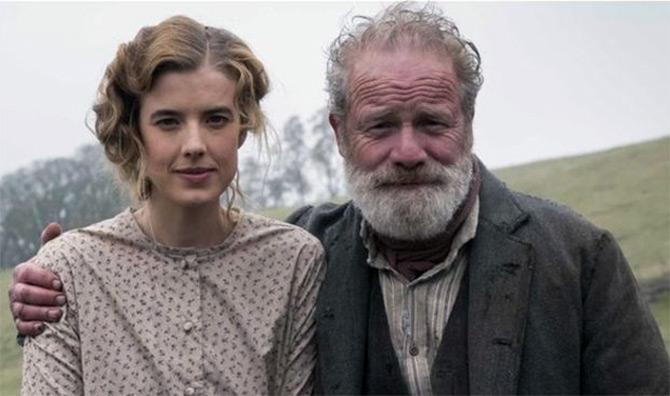 Next, I had booked The Lobster but since that got cancelled as well, I had to settle for this bland adaptation of Lewis Grassic Gibbon's classic Scottish novel.
I'd quibble half as much about its antiquated storyline if only this terribly dull film about a spirited woman coming into her own didn't drag on and on without a speck of charm or spectacle.
Agyness Deyn's spunk is just about its only saving grace.
Mountains May Depart (China, Japan, France)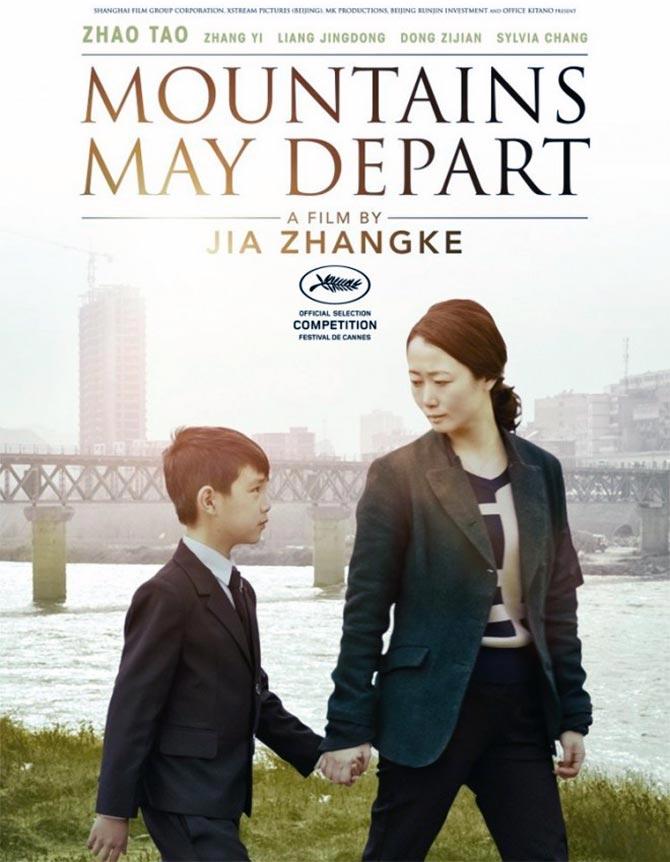 What starts out as a standard love triangle takes an interesting turn of 'not quite happily ever after' and gets even more audacious by stepping into a futuristic space in the curious but unwieldy Mountains May Depart.
For all its promised uniqueness, it doesn't add up to much.
Kaul (India)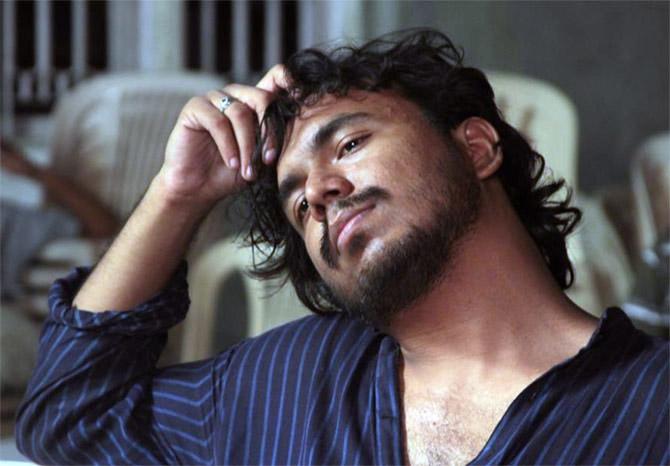 Cryptic, formless and rambling, Kaul examines a losing mind as it wildly oscillates between bizarre hallucinations and even more inexplicable reality.
It's the sort of exercise that probes into the futility of consciousness through details lost in darkness.
I found this Marathi thriller too deliberate in its unruliness for my liking but director Aadish Keluskar has serious flair for the eerie.
Heavenly Nomadic (Czech Republic)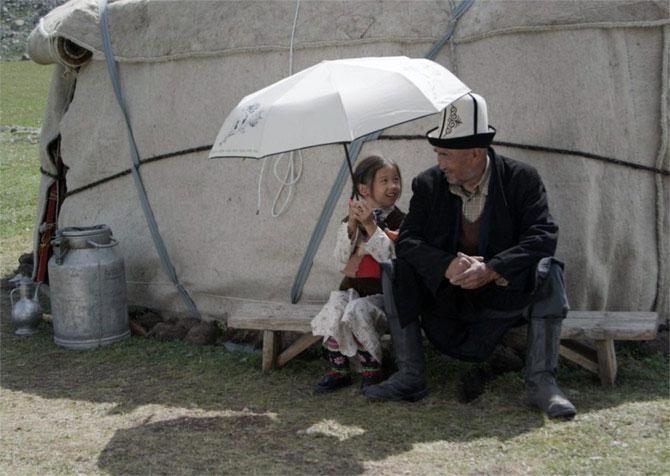 Majestic views of mountainous Kyrgyzstan form the backdrop to tell a bittersweet tale of a family of nomads.
Devoid of cynicism and melodrama, experiencing Heavenly Nomad is like meditating with one's eyes open and feeling cool, fresh breeze against the skin.
Taxi (Iran)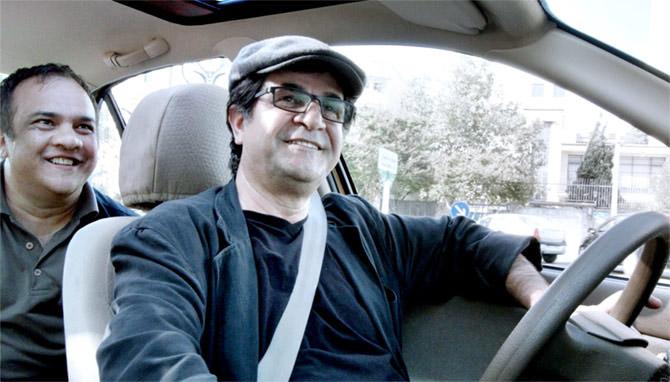 Banned filmmaker Jafar Panahi installs a camera inside a taxi to record his interactions with a variety of passengers and highlight the restrictive climate of Tehran in one of the most brilliantly articulated protests.
Taxi is much effective in its wit, wryness and commentary.
The phrase 'must watch' was made for films like this one.
Apur Sansar (India)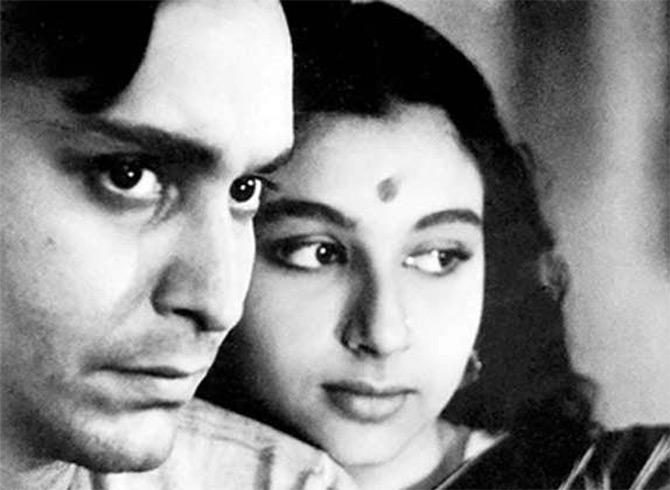 I could only catch the last one from Satyajit Ray's Apu Trilogy. But since I've already seen the films, it's the restoration I was more curious about. And I must compliment Criterion on the fantastic job they've done.
As for Apur Sansar, do I need to remind you of its greatness or reassure how beautifully it has aged?
The Club (Chile)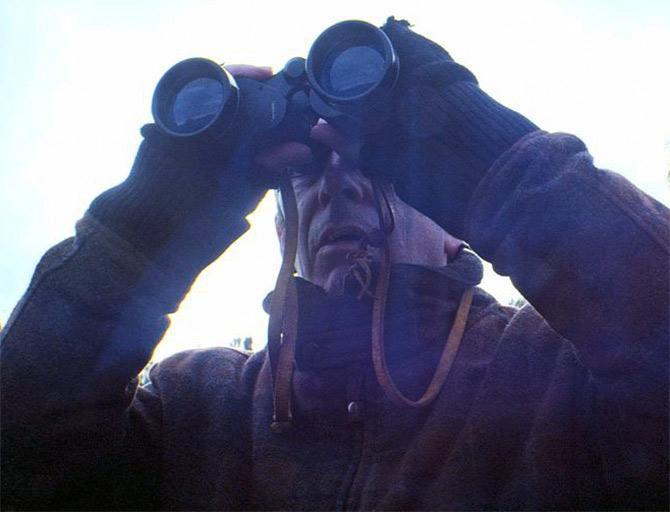 It's best if you go in without reading or knowing anything about this cold yet engrossing offering from Chile.
All I'll say is The Club starts out calmly only to venture into an explicitly disturbing space that's relentless in its brutality and even more ruthless in its resolve.
Anomalisa (USA)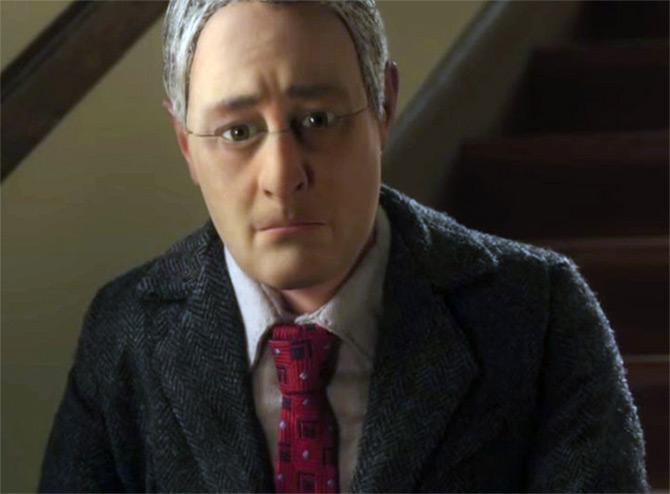 Charlie Kaufman's stop-motion gem is a victory on all counts.
The degree of desperation and panic loneliness can prompt is masterfully communicated through the medium of a motivational best-seller's mostly melancholic author.
Mellow, melancholic yet not entirely bereft of Kaufman's signature quirk, it's heft lies in its stunning findings on existentialism.
Victoria (Germany)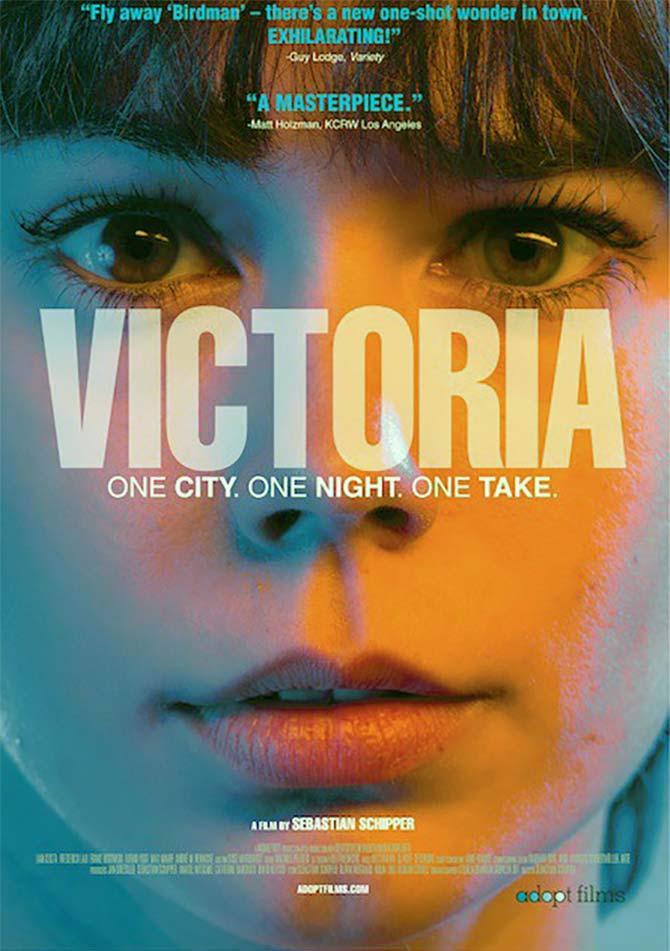 Shot entirely in one take, this 134-minute German thriller grabs you by the collar and keeps you hooked till the very end.
When a timid Spanish girl becomes an unwilling accomplice of a heist conducted by a bunch of fellas she's recently gotten chummy with, things don't always go as planned.
It all works purely because Victoria understands the significance of a taut and tense tempo.
The Lobster (Canada)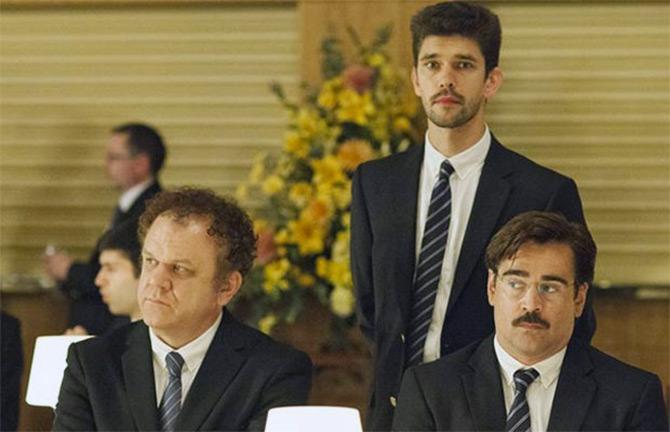 What a clever, clever, clever black comedy, The Lobster is.
Its shrewd, strange and (sometimes) sidesplitting take on relationship status -- the couples, the singles and the feud they're engaged in -- slowly but surely makes its point in Greek writer-director Yorgos Lanthimos' layered and well-acted dystopian allegory.
Umrika (India)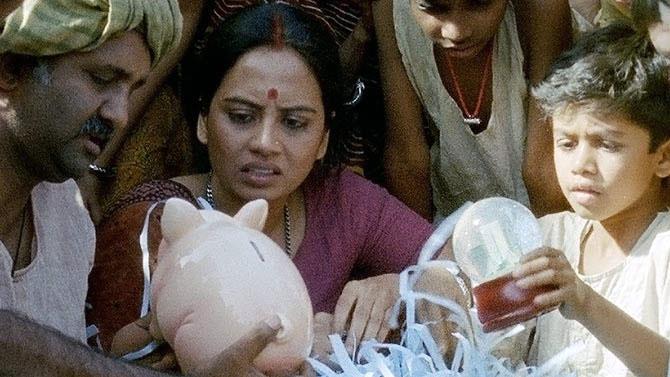 It's about a young villager's American dream and his amusing interpretation of the country's many moods and myths while coping with upsetting realisations on the family front.
Even though it employs the now tired trope of using Bollywood songs to suggest chronology, I was spellbound by its leading man Suraj Sharma's persuasive screen presence, enjoyed his unobtrusively emotional journey to/in Umrika.
Pro Mamu (Russia)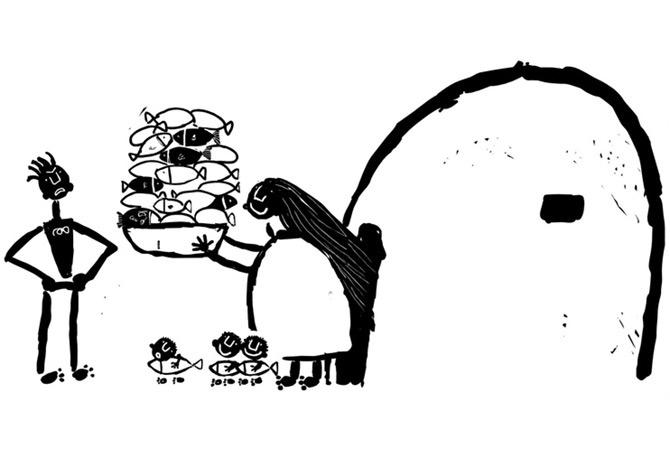 Adorable and moving in ways words cannot express, Pro Mamu is an animated Russian short that deserves every accolade that comes its way for saying things we know but still take for granted -- mothers love unconditionally.
Mia Madre (Italy, France)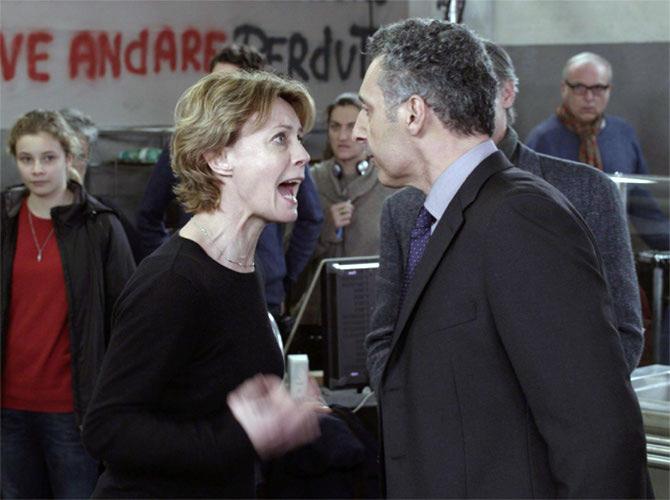 While most films seem to maintain an emotionally distance stance, Mia Madre is all warmth.
A filmmaker juggles between attending to her ailing mother, dealing with a nagging fear of losing her while trying to keep her cool around an idiosyncratic actor on the sets of her movie.
From heartrending to droll, the tonal shift is evident but Mia Madre's got its heart in the right place.
Thithi (India)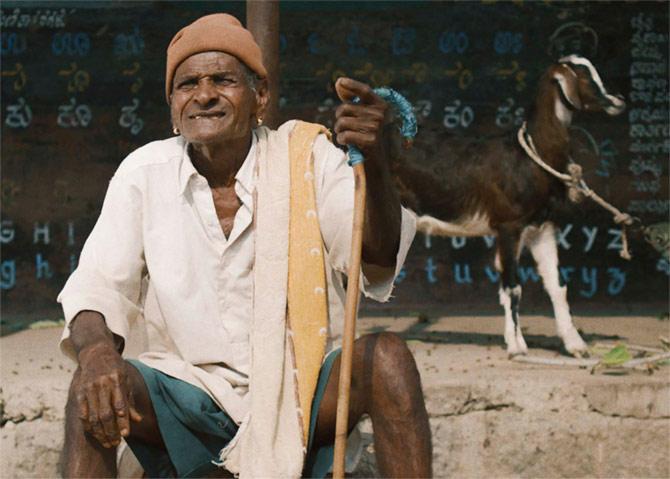 Non-actors take over the screen to infuse life in their characters and own them in Raam Reddy's ambitious slice of life, which revolves around four generations of a village household and the drama and comic confusion that ensues after its cantankerous centenarian head dies.
Punctuated in situational wit, luminous philosophy and heady imagery of everyday village scenes, Thithi is quite a feat.
Junun (USA)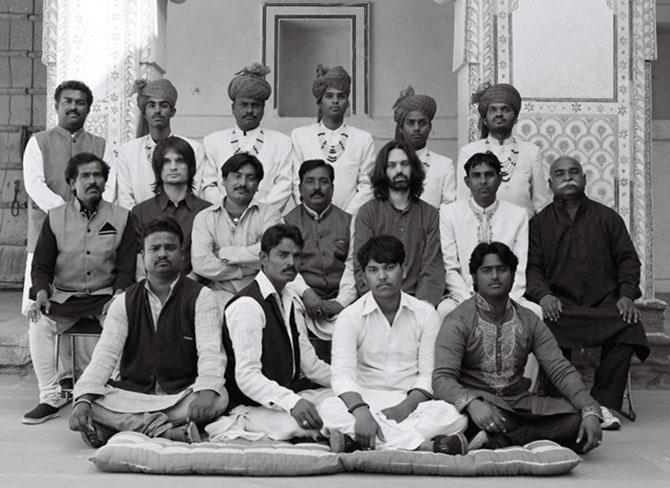 Radiohead guitarist Jonny Greenwood and Israeli composer Shye Ben Tzur collaborated along side a assorted mix of musicians from Jodhpur to record an album at the majestic Mehrengarh fort, which took the shape of a documentary by celebrated director Paul Thomas Anderson.
One might recall that Greendwood helmed the score of PTA's previous works like There Will Be Blood and The Master.
As far as Junun is concerned, the music is fabulous, nifty packaging using drone cameras et al, there is little not to like except I wish it wasn't so impersonal. I walked out loving the music but unfamiliar with the artists behind it.
Right Now, Wrong Then (South Korea)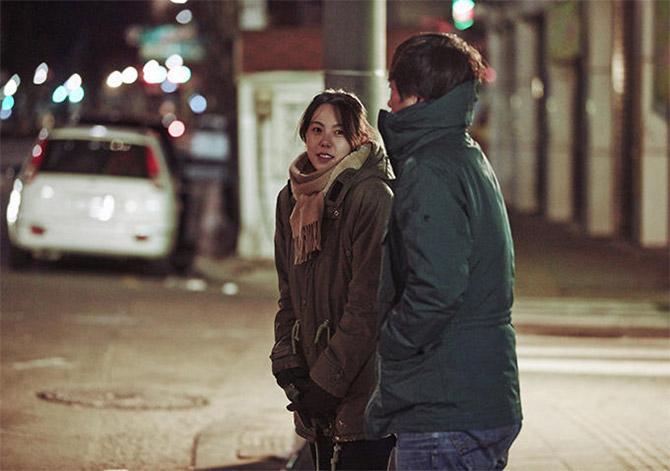 As per the title suggests, boy meets girl in scenario one and same boy meets same girl in (almost similar) scenario two in this attractive telling of two people having a moment. You know, akin to a game of spot the differences?
It's nothing profound but what appealed to me is how director Hong Sang-soo created a dual narrative technique to conceal and reveal the intricacy of brief, beautiful encounters.
It never, EVER felt like a gimmick.
From Afar (Venuezela, Mexico)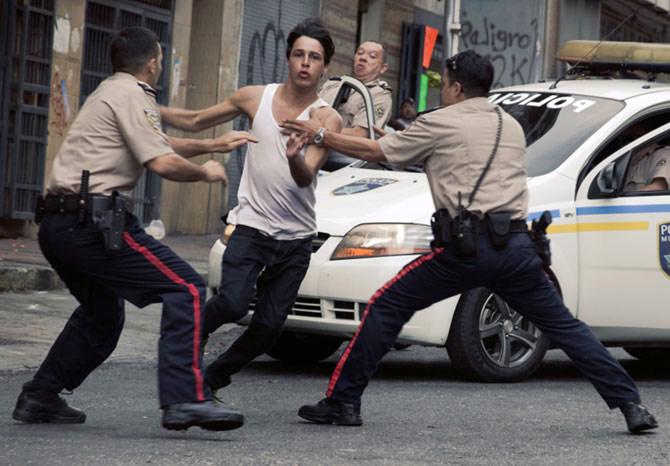 What's most conspicuous about this haunting gay romance is the genuine, gently building intensity and attraction between an unlikely duo -- a middle-aged dental technician and a 20-something street ruffian.
In both -- The Club and From Afar, Chilean powerhouse Alfredo Castro plays a character defined by his sexuality, what blew my mind is the distinction he lends them.
Peddlers (India)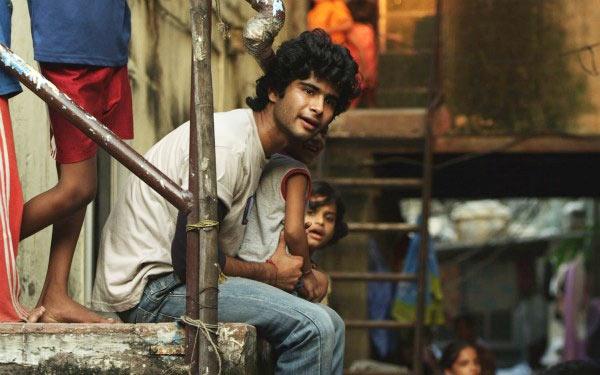 Peddlers, at once, sucks you in and doesn't let go.
And the murkier it gets, the greater its intrigue.
In its most stellar sequence, two parallel storylines finally collide and launch into a vigorous chase. Vasan Bala's filmmaking is mighty assured and he's got a splendid ear for music as well. Would love to see more from this guy.
***
Back at the festival, things weren't all hunky dory.
All the confusion, commotion, cancellation, complaints and cursing triggered a lot of unwanted negativity. Lack of clarity and consideration by people ill equipped to handle crisis only made it worse. Still, I noticed visible efforts by the MAMI team to streamline things and gracefully accept sensible suggestions after a nightmarish first day. But I'd request admission for senior citizen delegates should be prioritized over celebrity/gold passes.
Having said that, the displeasure is all a blur now.
In spite of the glitches and scramble, the Mumbai film festival shaped into an enriching experience. And, what do you know, amusing too.
Like the juicy conversation ('Even though I've all the right to fancy Alia Bhatt') between two soap stars who stood before me in the queue leading to an auteur's restored classic, the heated exchange between a man who stood for the National Anthem and the man who did not and the collective sounds of 'it's a matter of choice' to follow, the incredible spectrum of audience from the Google-graduated geek to the dimwit who can't tell Korea from China, the handloom sari-clad lady who distracted the hell out of me with her clanking silver bangles and walked out of a movie at the most crucial point twice to my knowledge.
On the other hand, it was heartening to witness the infectious zeal of folks traveling all the way from Lucknow, Hyderabad and Mysore specifically to attend the film festival.
Art and enthusiasm, could there be a better blend?