Aseem Chhabra salutes the Italian Master and his cinema.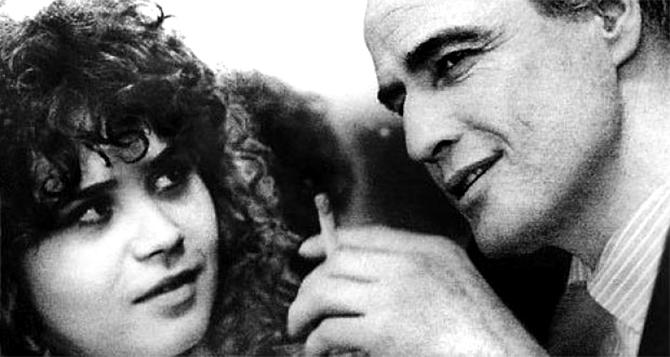 It was the summer of 1974.
I had just finished high school and my father sent me on a month-long vacation to London.
The city was a daily film festival for me.
In one month, I saw a range of American films that had not played in India and would perhaps have been banned or heavily censored given the political mood of the country -- The Godfather, Siddhartha, The Sting, The Exorcist, The Way We Were...
I saw an Italian-French co-production, Last Tango In Paris, originally an X-rated film, that shocked my innocent mind.
Over the years, it has had a deep emotional impact on me.
I first heard about Last Tango at a time when I did not know anything about its director Bernardo Bertolucci.
I remember a show on Doordarshan, where the film critic Amita Malik mentioned she had seen the film at a festival abroad.
I remember her saying she had heard the film's lead actors -- Marlon Brando and Maria Schneider -- engaged in real sex during the filming of a crucial scene.
Of course, I had to see the film.
And I watched it in a small art-house theatre in London.
For years as a teenager and then an adult, I heard friends and others talk about the butter scene (Brando uses butter to perform anal sex with Schneider) and it remained a joke.
But repeated viewings of the film led me to realise that Last Tango was not a pornographic film.
Instead, it is a very sad film, a devastating story about a broken man, coping with his wife's suicide and driven into a few hellish days of anonymous sex.
It is a film about lonely people, in a merciless city. And it has a magical jazz score.
Then, a few years before she died in 2011, Schneider spoke out about how Bertolucci had failed to inform her in advance that Brando was going to be anally raping her.
Amita Malik was right.
Bertolucci's actors did perform real sex on screen except it was not consensual.
That disturbing piece of news rattled me.
It was upsetting especially since I held Bertolucci in high regard and loved many of his films.
It has taken me a while to separate the crime of a man and his art.
It is the same way that I can admire films like Chinatown or Annie Hall and yet acknowledge that the film-makers behind these masterpieces are flawed humans, whose personal lives were messy. In the case of Roman Polanski, he did engage in a criminal act.
Art, I believe, has to stand separate from those who create the works.
In the death of Bertolucci, I mourn the artist whose films I loved and watched again and again -- mostly on the big screens of museums and art-house theatres of New York City.
I have seen most of his films going back to his early works, Before the Revolution (1964) and The Spider's Stratagem (1970).
I have also seen his rare film Luna (1979), which focuses on the incestuous relationship between a mother (Jill Clayburgh) and her heroin-addicted son.
I have looked for the film in recent years, but it seems to be out of circulation.
I have watched four of his films repeatedly.
The Conformist (1970) is a tale of the rise of fascism in Italy, told through the perspective of a young man Marcello (Jean-Louis Trintigant was 40 at the time of the release of the film, although he plays a much younger man), who is hired by the Mussolini regime to assassinate a dissident, who was his former professor.
The film stands out for its highly stylised art-deco sets and a lavish use of vibrant colours, generously displayed by the film's cinematographer Vittorio Storaro (he would become Bertolucci's regular cameraman and also shoot Apocalypse Now, Francis Ford Coppola's operatic version of the Vietnam War).
It's also a sexually charged film (as are most of Bertolucci's films), whether it is the disturbing encounter that plays like a melodramatic memory between a pedophile driver and a young Marcello or the erotic tango dance between Dominique Sanda (Anna, the professor's wife) and Stefania Sandrelli (Guilia, Marcello's wife).
It is a perfectly wrapped film that feels real and contemporary even after 48 years of its release.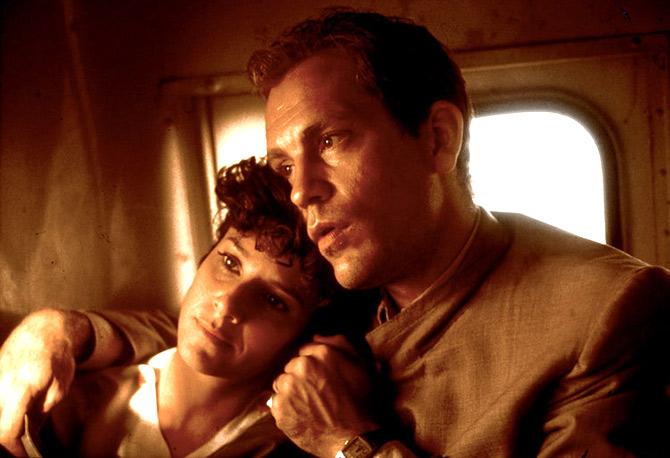 The tragic desert safari The Sheltering Sky (1990) is about love, loss and madness in Morocco as narrated by Paul Bowles in his novel by the same name, and played by Debra Winger, John Malkovich and Campbell Scott.
The high point of the narrative is Winger's Kit Moreby's harrowing journey in the desert, where she is kept as a sex slave by an African tribal leader.
This clash of cultures -- high society New Yorkers, lost among Arabs and Africans, plus the soaring soundtrack by the Japanese composer Ryuichi Sakamoto -- makes The Sheltering Sky a compelling watch.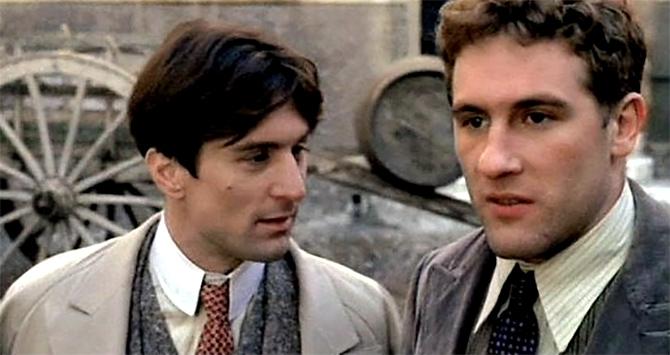 In the late 1970s, I read about Bertolucci's five-hour epic drama, 1900, exploring the competing socialist and fascist forces in Italy until the end of the Second World War.
I also read about how the film's American producers were so enraged by its length that they slashed it down to a shorter version, sending Bertolucci into severe depression.
But by the time I arrived in the US in the early 1980s, the full-length version of the film had started playing in art-house theatres.
There are so many grand moments in 1900, along with brutal violence and drama of an epic scale.
It is like reading a long novel and savouring every word.
The highlight of the film is the charming friendship between the sons of a landlord and a peasant, played by Robert De Niro and Gerard Depardieu. They are born on the same day and share everything, including a sexual encounter with a prostitute who has epilepsy fits (but not before the two stars appear completely naked on screen).
As they grow older, their politics keeps them apart.
In narrating the story of the two friends, Bertolucci gives us the split personality of Italy and its political forces through the first half of the 20th century.
1900 is so powerful that it is worth watching it every five or ten years and one can always find something new to admire in it.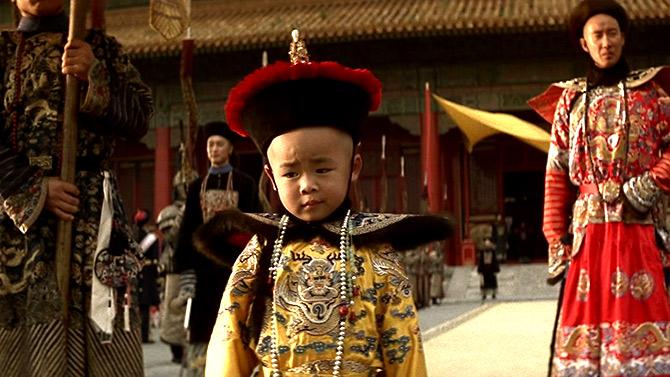 I was in Boston in the late 1980s when I saw Bertolucci's sweeping drama, The Last Emperor, a three-plus hour-long story about China's last king Pu Yi.
Winner of nine Oscars -- including one each for Storaro and Sakamoto (who collaborated on the soundtrack with Talking Heads lead vocalist David Byrne) -- The Last Emperor should also be watched for the location where it was shot.
Bertolucci and his long-time British producer Jeremy Thomas were able to convince the Chinese authorities to let them film inside Beijing's Forbidden City.
It was the first for a Western feature film.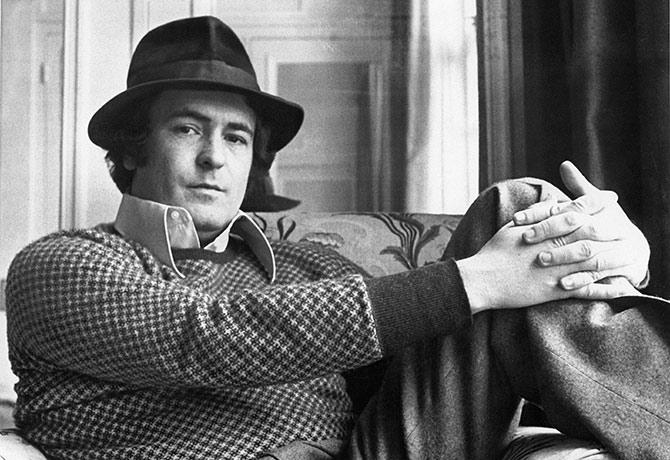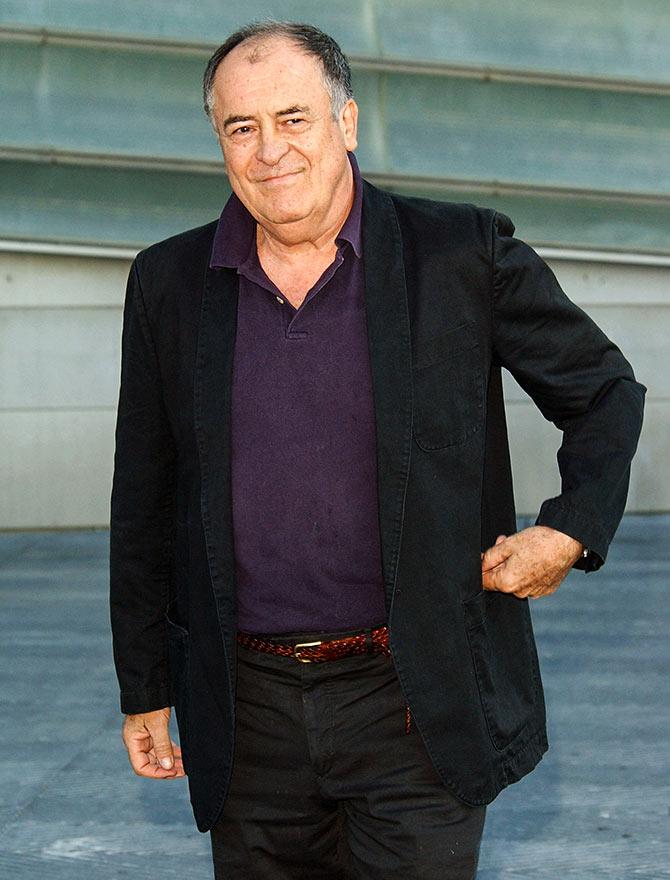 I met Bertolucci once. He was in New York to promote The Dreamers (2003), his homage to the days of street politics in Paris in 1968, as well as a salute to the French New Wave film moment.
The Dreamers was rated NC-17 in the US, but there was so much more to the film than sex between its lead characters, especially the references to the classic New Wave films -- from 400 Blows, to Alphaville and Band of Outsiders (including the re-enactment of the classic race sequence through the Louvre Museum).
Bertolucci came on a wheelchair for the round-table interview.
We were later told that he was suffering from a debilitating back pain, a problem that would get worse in the last 10 years.
The giant film-maker, whose works had inspired me and enriched my adult life in the US, was just a fading shadow.
He spoke softly to the extent that sometimes it was hard to follow what he was speaking.
But I found hope and joy in watching The Dreamers.
The Master had not lost his touch to entertain and enthrall.