Prisons aren't places to build bodies or boost egos, says Kishore Singh.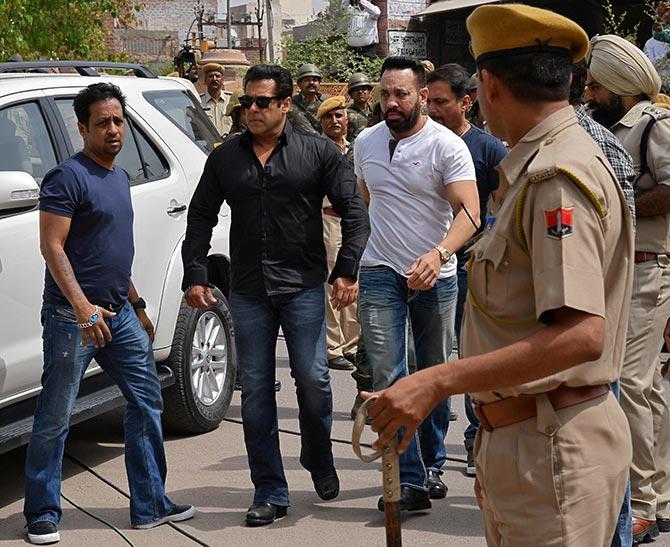 I can only guess at the dietary output in the Jodhpur Central Jail, but if the dinner menu that Thursday night was any indication -- chane ki dal and patta gobi ki sabzi -- one can surmise that Salman Khan is likely to find his proteins restricted to the vegetarian variety.
The Bishnois take conservation seriously, and are particularly protective of the blackbuck, but even they seem to have gone ballistic in seeking the conviction of the film star.
Perhaps it is their belief that the celebrity case will serve as a warning to potential shikaris and poachers. But they appear negligent of less high-profile hunters in their neighbourhood where venison and partridge still makes it to tables, while shikar addicts plead the need for greater vigilance on their illicit expeditions.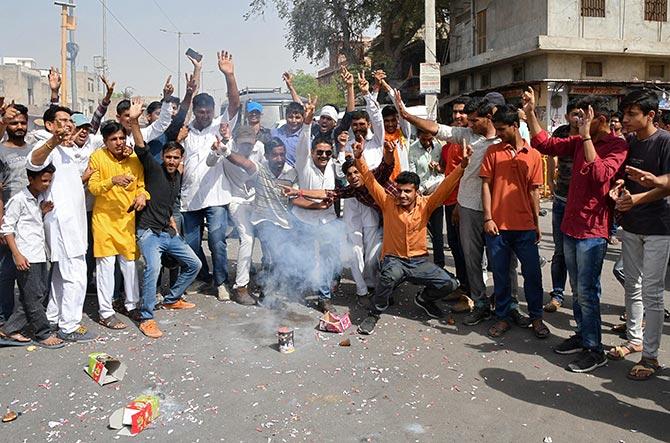 About the time Salman Khan and crew were accused of the crime, hunting -- even though banned -- was still considered a privilege by a few.
You could, of course, settle scores by sticking to the letter of the law, but a little silver in the palm served its intended purpose.
And various cousins still consider shikar renders a useful service to farmers concerned about deer foraging in their fields.
The government issues culling licences with caveats, but not everyone heeds them.
The times may not be as lax as during Salman's hunting days, but neither are they entirely illiberal say those in the know.
Growing up a long time ago, a party meant rousing the shikaris in the family to bag something for the pot.
My grandfather liked to go pig-sticking, an euphemism for wild boar hunting from horseback using long javelins. I remember the taste of boar pickle; farm pork lacks its robust flavour.
My paternal grandfather's haveli was surrounded by Bishnoi villages.
Things were fine as long as any hunting was restricted to our own lands, but the family was forbidden from shikar on the Bishnois' turf.
Retribution was swift.
I remember an uncle being stripped to the skin because he had had the gumption to shoot a chinkara in their fields.
It was only my grandfather's fearsome reputation that led to the return of the hunting weapon.
My maternal grandfather's house was close to a blackbuck sanctuary, which put one in a dilemma -- to go on a picnic in the sanctuary to admire the beasts you wished had provided the meat in your sandwich.
We grew up in homes where deer trophies on the walls caused no comment.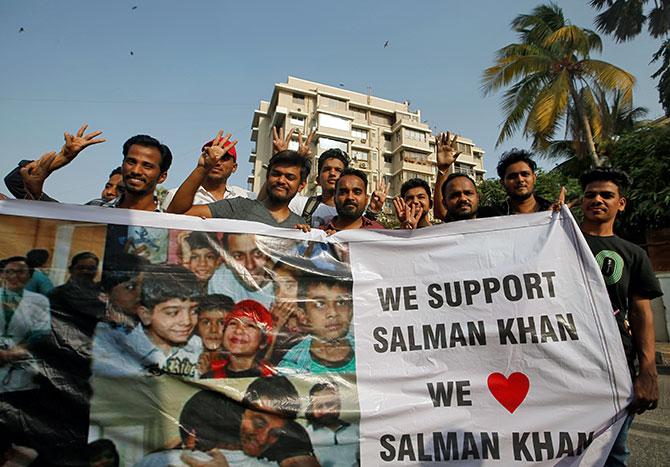 My own tryst with one came when I was three years old and my grandfather called me to his room to hand over Kaloo's glaze-eyed head -- Kaloo being the proverbial sambhar who had fobbed off several intrepid hunters till bagged by an uncle then in his teens.
Kaloo's head stayed with me for several years, but poor taxidermy skills and frequent transfers left him looking moth-eaten and robbed him of, first, an eye, then an ear, before I let him go to a kabari who also took along a yak skin that no licensed taxidermist would cure because we didn't have the papers to prove its ownership was legitimate.
All this will be no balm for poor Salman Khan who had to make do with whatever the prison kitchen dished out.
The food may have been spicier than he had bargained for, but at least his proteins would have been regulated.
He would have lost some of his heft -- and swag -- though.
Prisons aren't places to build bodies or boost egos, as a Bollywood senior, Sanjay Dutt, discovered to his dismay.