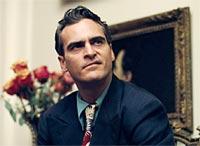 Raja Sen analyses the 2013 Oscar nominations.
What are we to make of you, Uncle Oscar?
When you can have 10 Best Picture nominees and choose instead to have only nine, thus snubbing
The Master
and
Moonrise Kingdom
.
Paul Thomas Anderson's
The Master
is a cinematic triumph, sure, but it is also a hard film to boil down into summaries and buzzwords, and may certainly have been too intense and inaccessible for the majority of The Academy.
No such charges can be levelled against Wes Anderson's delightful
Moonrise Kingdom
, but perhaps a film that gorgeously innocent would only be marred and smudged by attention from fuddy-duddies.
I had to start with those two because they were my best and second-best English films of last year (a full list will be out shortly) and, by now, I shouldn't be surprised neither is in the race for Best Film.
What does genuinely surprise me about the Oscar nominations, though, is the fact that Kathryn Bigelow, who has been getting such an immense push throughout awards season with her
Zero Dark Thirty
, hasn't managed a Best Director nod.
Equally shunted was the populist great,
Argo
and, as Bradley Cooper said even as he was being congratulated on his Best Actor nomination, "Ben Affleck was robbed." 
Cooper's film
Silver Linings Playbook --
which Indian PR firms are gushingly dubbing an Anupam Kher starrer -- has done exceptionally well in the nominations, winning acting nods for Cooper, Jennifer Lawrence, Robert De Niro and writing and directing nods for David O Russell.
Each category, however, seems like a longshot, largely because the Academy seems already to have made up its mind.
Steven Spielberg's
Lincoln
has a whopping 12 Oscar nominations, including all the major categories. And now with potential gamechangers Bigelow and Affleck denied seats at the Big Director's Table, the Spielberg film (bankrolled by our very own Reliance)
looks to be in for a sweep.
Unless Ang Lee's
Life Of Pi
can spring a major surprise, which seems less likely once you realise that Lee's film has zero nominations in the acting categories.
It *will* win Best Visual Effects, naturally, and might get Production Design and Sound Design, but the big awards aren't likely to fall Mr Lee's way.
The other non-American poised to give the American president a run for his money (not for Best Actor, though; that's a 'lock' for Daniel Day Lewis) is Michael Haneke, whose
Amour
stormed Cannes last summer and is nominated this time for Best Picture, Best Director, Best Original Screenplay and Best Actress, for the extraordinary Emmanuelle Riva. Haneke's meditative, deeply depressing film -- based on an old couple close in ages to most of the Academy members -- has won unanimous critical acclaim and while I personally think it's far from the director's best, most people seem to disagree.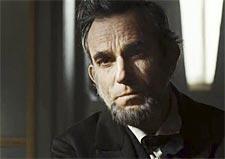 Can it spoil
Lincoln
's party, though? I wager not, but it might make things rough for Quentin Tarantino who'll get his jacket ironed to pick up a very well-deserved Best Original Screenplay trophy.
His
Django Unchained
is a Best Picture nominee, but Quentin hasn't been nominated for Director, and while Christoph Waltz has picked up a Best Supporting Actor nod, the magnificent performances of Samuel L Jackson and Leonardo DiCaprio have been overlooked.
The Best Supporting Actor category is white hot this year, and while nobody should even be *allowed* to compete with the marvellous Philip Seymour Hoffman in
The Master
, having Sam Jackson's Stephen in there would have made it a genuinely tough two-horse race.
The Best Actress list looks tightly crammed too, full of talented women looking to bring back consolatory we-didn't-win-the-big-one trophies for their films: Jessica Chastain (
Zero Dark Thirty
), Naomi Watts (
The Impossible
) and Jennifer Lawrence (
Silver Linings Playbook
) are all worthy, but the true competition is between 85-year old Emmanuelle Riva (
Amour
) and 9-year-old Quvenzhane Harris.
In the fantastically original
Beasts Of The Southern Wild
, Harris plays Hushpuppy, and my primary reason for watching this year's Oscarcast will be the hope that she beasts it.