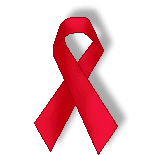 First, the hard facts: India has a population of five million people who are HIV+, and almost no integrated action plan to combat what is being called the biggest killer disease of all time.
Certainly, there is little corporate preparedness for it so, today, should you discover that a colleague has picked up the debilitating virus, chances are he or she will be fired under some pretext.
Most companies don't have clearcut non-disclosure policies to shield the privacy of workers who are HIV+. There is still no insurance cover for the disease, and few companies cover medical expenses for it -- particularly at its most rampant stage, when anti-retroviral drugs can cost your entire providend fund savings.
Phir Milenge and My Brother Nikhil are celluloid celebrations of the individual fight for dignity and recognition in a society that's heavily biased against anyone even rumoured to have picked up the virus. In the real world, though, the skew is still formidably against these individuals, especially in the workplace.
An identified HIV carrier faces all sorts of discrimination at work, and this in an environment where co-workers are happy to discuss, even celebrate, their victories and triumphs over heart disease, hepatitis, diabetes or asthma.
That's the negative picture. On the positive side, there's possibly more happening in corporate India than many of us realise. Some companies, either on their own or with NGO and government participation, have opened counselling centres, provided medical cover for workers, and are working to eradicate the social opprobrium against HIV carriers from the workplace.
A tour to Sanjay Gandhi Transport Nagar, off GT Karnal Road, is a case in point. As a transit residential colony for truckers with a floating population of 3,000-3,500 at any given time, where they live away from their families for upwards of six months at a time, it is the quintessential breeding ground for HIV/AIDs. More importantly, though, it is also a place for prevention and such treatment as is possible.
For, located somewhat discreetly so as not to call attention to them (and thereby scare away patients) are clinics operated by Apollo Tyres and the Transport Corporation of India for the specific treatment of sexually transmitted infections and/or HIV/AIDS.
Apollo Tyres along with Care India (part of Care International, a humanitarian organisation) has deployed a full-time counsellor, four outreach workers, two doctors, one paramedic officer and 40 peer educators, three of whom are women.
Doctors there say that while full-blown AIDS cases are referred to government hospitals, what's critical is timely intervention in the case of patients with symptoms of sexually transmitted infections.
"Having an STI increases chances of contracting HIV by five times," says Dr Brighu Kapuria. The funds for the programme (also used for clinics in Pune, Hyderabad and Nagpur) are drawn from the Apollo Tyres Dealers' Welfare Fund.
The Transport Corporation of India, which has access to half a million truckers (who are a high-risk category), is working through a grant of $8.5 million (spread across five years) from Avahan -- the Indian arm of the Bill and Melinda Gates Foundation. "We may soon set aside a corpus of our own, which will become part of our annual budget for this purpose," says D P Agarwal, vice chairman and managing director, TCI.
Helping such corporates are multilateral agencies and government bodies, the latter provoked into action and now seeking high-profile involvement to ensure the stigma is taken out of AIDS treatment.
No wonder the umbrella body National AIDS Control Organisation wants to make Mukesh Ambani its business ambassador. NACO's director general S Y Quraishi is also trying to rope in companies like Coca-Cola and Pepsi to partner NACO in its AIDS prevention initiatives.
"The corporate sector, which has the necessary supply chain, starting in the metros and ending in the smallest villages, can act as a major vehicle for spreading awareness," says R K Pachauri, director general, The Energy Resources Institute, which recently organised a seminar in Delhi to address these issues.
It's clear that corporate India is no longer playing ostrich to the epidemic. Ranbaxy, for example, had joined hands with The William Jefferson Clinton Foundation two years back for the distribution of low-cost anti-retroviral drugs.
"We felt that generic ARVs are essential in winning the worldwide struggle against HIV/AIDS, and therefore took a conscious decision to provide high quality, cost-effective generics, including fixed dose combinations in afflicted countries," says Malvinder Mohan Singh, president-pharmaceuticals and executive director, Ranbaxy. The company claims it makes no profit on these drugs.
Another pharma major, Wockhardt, is building capacity among caregivers through a faculty development model. So far Wockhardt Harvard Medical International HIV and AIDS Educational and Research Foundation has raised 4,700 specialised care providers (including nurses, doctors and paramedics).
"Those who were not treating HIV/AIDS patients started treating them, and those who were already treating them developed upgraded expertise and skills," says Colonel J S Gill, president, WHARF. While HMI contributes $50,000 per annum, Wockhardt matches it and more with its own contribution.
The corporate-government sector partnership becomes more strategic when it comes to raising money for advanced stage treatment, such as anti-retroviral treatment. With almost all insurance companies excluding HIV/AIDS from their coverage, including group insurance policies, companies need to spend more money.
Most insurance companies don't even have plans to extend their insurance coverage to the disease. "The nature of the disease is such that its occurrence is usually preventable. Even in most developed countries, HIV/AIDS is largely excluded (from coverage)," says M Ramadoss, chairman cum managing director, Oriental Insurance.
With only 25 functioning government-run ART centres, and around 40 in the private sector, there is certainly scope for more. So far, only 25,000 patients are being treated in government-recognised ART centres, even as India struggles with over 100,000 full-blown AIDS cases who require treatment. "We plan to have 75 more ART centres by the end of the year," says Quraishi.
But even that would not be enough. While most companies say that the same medical benefits are extended to workers with HIV/AIDS, it's clear the treatment is shunned when it comes to ARTs. This is where companies like Bharat Petroleum have done their bit -- by raising self-help groups to create a resource pool for treatment of the disease, part of which is contributed to by workers themselves.
Again, at Delhi Metro Rail Corporation, a senior official says that it has an arrangement with the contractors where both parties contribute Rs 100,000 each in cases of accidents. "We may extend the same for HIV/AIDS," he says.
But while they're still reluctant to take the call on advanced treatments and expenses for ARTs, increasingly, companies are coming to terms with exercises in prevention and counselling.
So while Apollo Tyres and DMRC create awareness through infotainment and mass media, the Confederation of Indian Industry has set up manned counselling helplines at its offices across the country. It is also training healthcare workers, including nurses, lab technicians and paramedics to handle HIV cases more positively.
Hindustan Lever is using its distribution network to spread the message of AIDS in rural areas. "We use our women representatives (known as Shakti Ammas, who distribute our products in rural areas) for condom distribution and to create awareness. Our internet kiosks, called I Shakti, are used to disseminate knowledge among people in the rural areas in vernacular languages," says Dr T Rajgopal, vice president, medical and occupational health, HLL.
And just so that you know what to do too when it strikes someone in your office, CII has recently brought out a publication, AIDS in the Workplace, A Guide for CEOs, which lists simple action points that senior management needs to take up.
Larsen & Toubro is developing the most important link through its peer educators Shishir Kumar Singh, Jitendra Kumar Sharma and Ramesh Tiwari. Similarly, at Sanjay Gandhi Transport Nagar, peer educator Shobhana runs a telephone booth, which is transformed during lean hours into a counselling den for sex workers from Delhi's Jahangirpuri area.
Are these lean efforts symptomatic of corporate India's efforts to become more humane? Perhaps, as Rajgopal of HLL puts it: "Positive people can remain productively employed for 20 years if they are taken care of."
Eventually, then, it may be the corporate gains of a healthy workforce with a high morale that will make the difference in corporate responsibility.
But not everyone's happy with the pace of change, and certainly not private foreign funds, who find the government-private sector initiative moving at a snail's pace. Ashok Alexander, director of Avahan, which has committed $200 million for a five-year programme, says Indian corporates can do much more. "In Africa, business did not respond to the epidemic and the result has been disastrous. Let that not happen in India," he warns.
His solution is a clear non-discriminatory HIV/AIDS policy, the extension of these policies to suppliers and dealers, bringing their skills in distribution and management into arresting the spread of the virus, and lending their infrastructure (such as retail outlets) for condom distribution.
Other activists would like to see greater transparency in the outlays and disbursements for such spends. A recent report on a website associated with the Global Fund alleged that $112 million sent by The Global Fund for use in HIV/AIDS relief remained unutilised till very recently.
NACO officials counter that most global funds come with conditionalities attached that take a while for compliance. For instance, one such tranche was based on disbursements that required 1,50,000 doctors to be trained in the treatment of the disease.
While funds battle over disbursement initiatives, if urgent aid is not administered, India could well go the way of Africa. Instead, with its growing role in the global market, it needs to step up efforts to ensure that one disease alone does not take it back to the dark ages.
Will corporate India deliver?
Living with Aids and Modicare
Ravi Kant (name changed) found out in 1997 that he was HIV+ and shuttled between the All India Institute for Medical Sciences and a couple of NGOs, seeking medication.
As his disease progressed, his medicine costs escalated and he was recommended anti-retrovirals, which are largely imported (a few Indian companies like Ranbaxy, Cipla and Aurobindo Pharma are making them).
Three years back, Kant got in touch with the Modicare Foundation. Today, his medicine costs, around Rs 100,000 (a combination of four drugs that have to be taken in a dosage of 18 tablets a day) a year, are being met by Modicare along with its other sponsors. Modicare also helps him get part-time jobs from time to time to keep him going.
Bhadramati (name changed), who along with her husband and son is HIV+, gets Modicare's help in gathering rations for the family. She has done a tailoring course from Jan Shiskshan Sansthan (a government vocational training institute with a tie-up with the Modicare Foundation) and has applied for a teacher's position in a government-run vocational training institute.
The Modicare Foundation, which was set up in 1996, spends Rs 3-4 crore (Rs 3-40 million) annually on its HIV/AIDS programme.
"It can go up according to the need," says Samir Modi, vice chairman Modicare Foundation, who says he set it up because "the corporate sector has the luxury to invest in HIV/AIDS projects. They have a corpus towards corporate social responsibility. And in today's situation, this is the best way for them to give back to society what they have earned from it."
What corporates are doing
Steel Authority of India works in collaboration with NACO and the World Bank. It has roped in union leaders on educating other workers.
Delhi Metro Rail Corporation uses mass media and infotainment to educate contractual labour.
Tata Motors medical benefit schemes extend to those suffering from HIV/AIDS, reimbursing them for the treatment of the disease.
DCM Shriram Consolidated's Kota plant is setting up an ARV distribution centre and voluntary counselling and testing centres.
At Tata Steel, AIDS awareness programmes form a part of the managing and deputy managing directors' score cards.
CII also has a training programme on ART which includes discussions, case study presentations on initiation of treatment, dose of drugs, treatment of opportunistic (unusual) infections, and development of resistance to anti HIV drugs.
CII, Reliance Industries Limited, Hazira and Lok VIkas Sanstha (a local NGO) are training 50,000 workers in 200 industrial units.
Calculate The Difference
The Bill & Melinda Gates Foundation feels that, while the total annual allotment to fight HIV/AIDS in India is currently $146 million, a fully funded prevention and care programme in India could cost over $1 billion a year. Here are some of the sources of that spend:
The Bill & Melinda Gates Foundation has committed $200 million to be spread over five years through its India AIDS initiative, Avahan. In two years, over one-third of the money has already been disbursed.
IFC has earmarked $200,000 for projects on HIV/AIDS; about half of this has already been processed and partially disbursed.
The Global Fund has allocated $241 million for five years. $112 million has already flown in.
Planning Commission budget estimates are $118 million (Rs 534 crore) for 2005-06. For 2004-05, it was $105 million (Rs 476 crore). These are disbursed through NACO and various States AIDS Control Organisations.
The Global Fund has committed $8.2 million to a five member NGO private sector consortium (of which CII is a member) spread over five years.