Palaniappan Chidambaram, who presented a dream Budget in March 1997, became a darling of India Inc after he slashed the maximum rate of income tax to 30 per cent, reduced the corporate tax to 35 per cent and cut the average level of tariffs to just a shade over 25 per cent in his second Budget.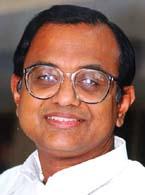 Chidambaram, a former Congressman, quit the party with supporters over differences with PV Narasimha Rao and the decision of the Congress to join forces with the Jayalalithaa-led ADMK in 1996. He helped mentor G Moopanar set up the Tamil Maanila Congress.
This outfit, in alliance with a dozen other regional parties, swept the Lok Sabha elections in Tamil Nadu in 1996 and became part of the United Front government.
Chidambaram was a crucial element in drafting the Common Minimum Programme in 1996 and understands the sensitives of the Left, though he has little time for them.
He presented his first Budget in July 1996 drawing from the inputs of the common minimum programme drafted then by the United Front government.
His first Budget was, however, a disappointment, more because a lot was expected from the man who had positioned himself as a champion reformer. It was this Budget that conceived the minimum alternative tax, which stays even today.
A scion of the diversified MA Chidambaram group, Chidambaram chose to practise law rather than join the family business. He was among a crop of young Indians who went to the US (Harvard Business School) to study, but didn't stay back and chose to return to India.
That was not the only act of rebellion. He married a friend and classmate, Nalini, despite opposition from the family because she came from a different caste.
After a stint in the Youth Congress he decided to join public service. As a young lawyer, he boasted an impressive clientele, including the controversial US company Enron.
He was hand-picked by Rajiv Gandhi in 1984 because of his credentials and focused party work. There has been no looking back for the high-profile lawyer since.
He fought the 2004 general elections from Sivaganga and won on a Congress ticket. Dressed in a crisp white veshti and shirt, he took oath on Saturday and swore to do right to all manner of people - on the constitution, not on God..
Chidambaram's dream Budget of March 1997 did away with the corporate surcharge, abolished dividend tax at the hands of shareholders, allowed foreign institutional investors and non-resident Indians to invest up to 30 per cent in Indian companies and, not surprisingly, set the stock markets on fire. As supply side stimuli go, no one could have asked for more. The mood was euphoric.