In India there are vegan cafés and restaurants, vegan cooking classes, vegan tours, vegan conferences and even vegan e-tailers, reports Chintan Girish Modi.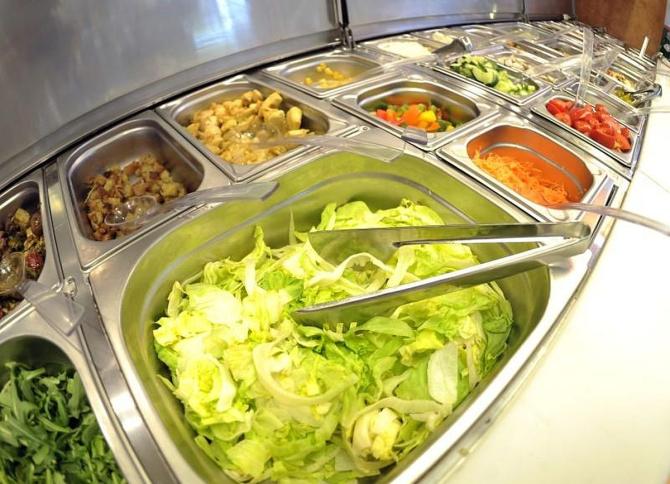 Photograph: Morris Mac Matzen/Reuters
Altab Hossain is an interior designer turned animal rights activist from Kolkata who embraced veganism in 2014 when he learnt about "the horrors of the dairy industry".
He says, "I have sacrificed animals for Eid in the past but once I learnt that this is unnecessary, I gave it up."
His family found it difficult to accept this choice, so they took him to a psychiatrist.
Despite the stiff opposition, he has continued to be vegan.
For him, it is an ethical commitment rather than a hipster lifestyle.
He says, "Animal rights is a social issue, just like women's rights and LGBT rights.
"When we have so many vegan-friendly foods to choose from, why should we kill animals or harm them in any way?"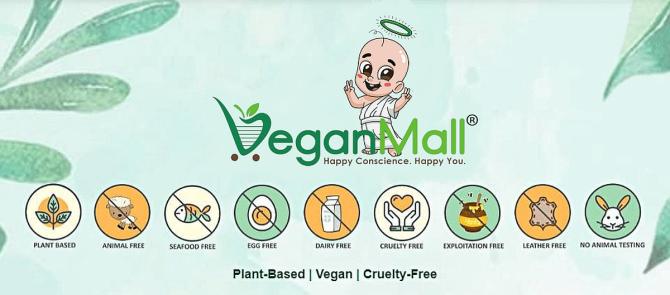 In India, as elsewhere, veganism has spawned an industry of plant-based products such as tofu, tempeh, peanut curd, cashew cheese, almond butter, flax eggs, sauerkraut, seitan, mock meats, apple honey, vegan chocolates, nutritional yeast and plant-based milks.
There are vegan cafés and restaurants such as About Vegan (Jaipur), Bodhi Greens (Dharamsala), Carrots (Bengaluru), Earthlings (Mumbai) and Elysian Delights (Gurugram), vegan cooking classes, vegan tours, vegan conferences and vegan e-tailers such as vegandukan.com and veganmall.in.
"Plant-based milks such as soy milk, almond milk and oat milk have made promising inroads with Indian consumers.
"Estimated at $21 million vs the animal-derived dairy industry at $140 billion, plant-based dairy in India is projected to grow at a CAGR of 20.7 per cent to reach $63.9 million by 2024," write Dhruvi Nar­saria and Rajyalakshmi in their 2020 report, "Insights on plant-based milk category in India", published by the Good Food Institute India and Ipsos India.
Their findings are based on a study with men and women aged 18 to 65 in tier 1 and tier 2 cities.
They found that 90 per cent of plant-based milk users also consumed animal-derived milk in the last 12 months.
Both kinds of milk were consumed on their own or with breakfast cereals, and used to make beverages such as tea and coffee.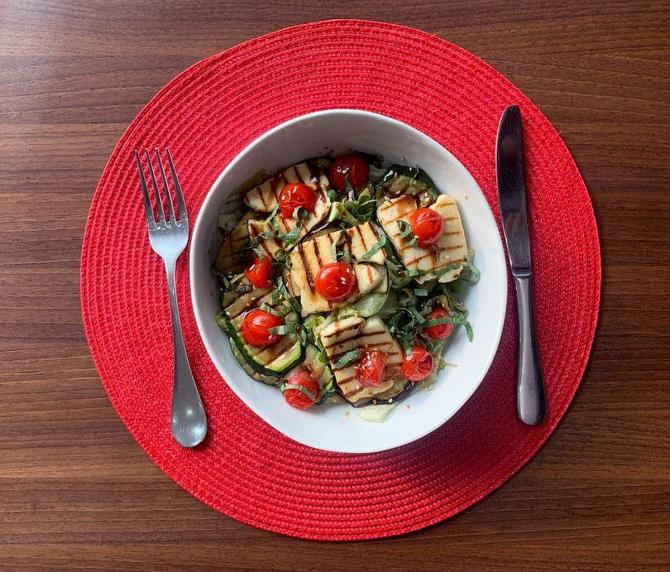 Photograph: Temilade Adelaja/Reuters
Narsaria and Rajyalakshmi say, "Consumers rate plant-based milks high on unique propositions like sustainability and for lactose intolerance while they rate animal-derived milk better on taste, price and versatility — proving both categories to be distinctly desirable."
It was found that health and well-being are overarching purchase drivers for both plant-based and animal-derived milk.
In the plant-based milk category, consumers can choose from soy milk, almond milk, oat milk, cashew milk and coconut milk.
Newer alternatives are also emerging.
The Bengaluru-based Goodmylk brand makes and sells "mylk" made of cashew, oat, filtered water, sunflower oil, sodium bicarbonate and guar gum.
Many vegans, however, choose to make plant-based milk at home because it is cheaper and free of preservatives.
Sriganesh Radhakrishnan, a research scholar at the Department of Humanities and Social Sciences from National Institute of Technology, Trichy, challenges the idea that veganism is only for rich people.
"Since I do not buy honey, milk products, meat or leather, my budget is lower than any family member.
"Even if I visit restaurants with friends, my bill is the lowest," he says.
"Associating veganism with elitism is a stigma against people who follow veganism."
Many people choose plant-based foods for health reasons.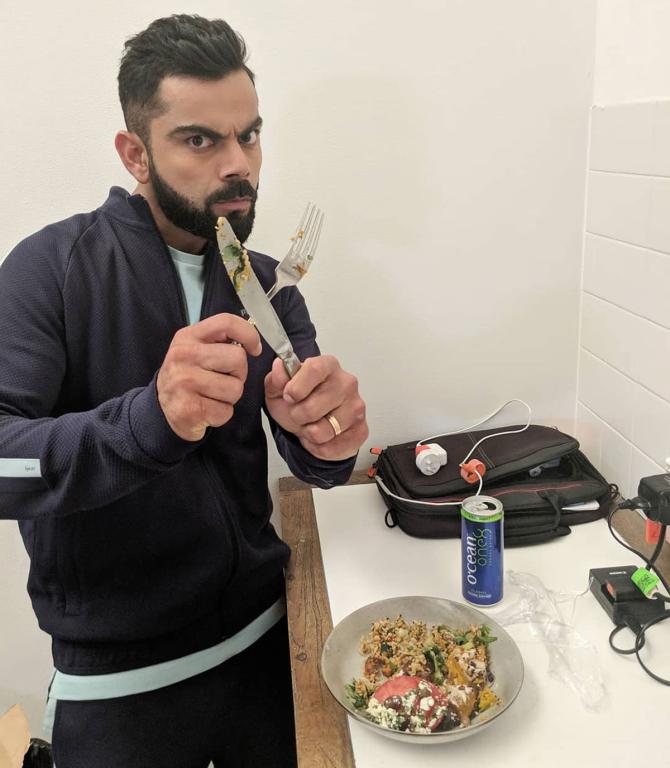 At the recent Vegan India Conference hosted by online vegan portal Vegan First and the Mohanji Foundation, Manpreet Kalra, head nutritionist at plant-based health tech platform thesantulan.com, said, "Traditionally prepared Indian dishes are more vegan-friendly than you can imagine.
"You can easily 'veganise' your favourite recipes by substituting animal ingredients with plant-based ones."
She advises people to focus on what they can eat instead of what they have to avoid.
"Plant diet provides all essential amino acids. Plant protein lowers the risk of heart disease and cancer.
"Protein is one of the most important macro-nutrients that we need for building the muscles of the body," she said.
Companies selling plant-based products are innovating and making available foods that are not part of any traditional Indian palette. Goodmylk, for instance, makes and sells a plant-based nutrition drink called Thunder that is promoted as a "complete meal replacement".
It contains wheat, soy protein isolate, oats, sugar, sunflower seeds, finger millet, melon seeds, pumpkin seeds, vitamins and minerals.
Mumbai-based mindfulness, productivity and wellness coach Sandhya Krishnan, is however concerned that vegans are often stereotyped as sanctimonious people who force their moral choices upon others.
At the conference, she said, "One of the worst things to do in terms of carbon footprint is to have kids.
"I have two kids. Who am I to tell anyone what they should do for the environment?"
She advises vegans to be clear about their reason for being vegan because this will give them "strength of purpose" and habit change will "become a joy instead of being associated with drudgery, pain and austerity".