Dr Ravi Prakash's 250 vintage car collection includes J R D Tata's 1940 Buick Limousine and a Sunbeam-Talbot used by Lord Mountbatten.
Nikita Puri reports.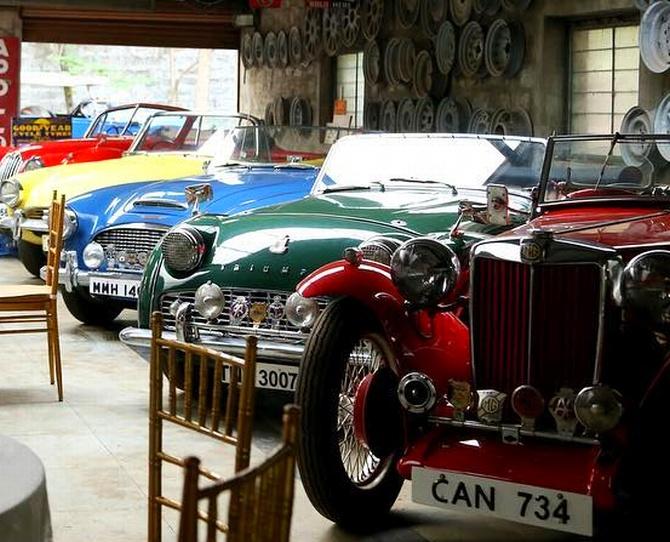 A few days ago at Bengaluru's UB City, there were more people standing outside the luxury mall than there were inside.
Everyone's cameras were going off and in every selfie was at least one of the 42 vintage cars that were exhibited in front of the mall.
The display was an attempt to show how varied historic wheels could be, from a tiny Austin Seven to a sizeable Mercedes-Benz Nurburg.
The wheels were brought out to mark the first general meeting of the Federation International des Vehicules Anciens, or FIVA as the international body for preserving motoring heritage is called, in Asia.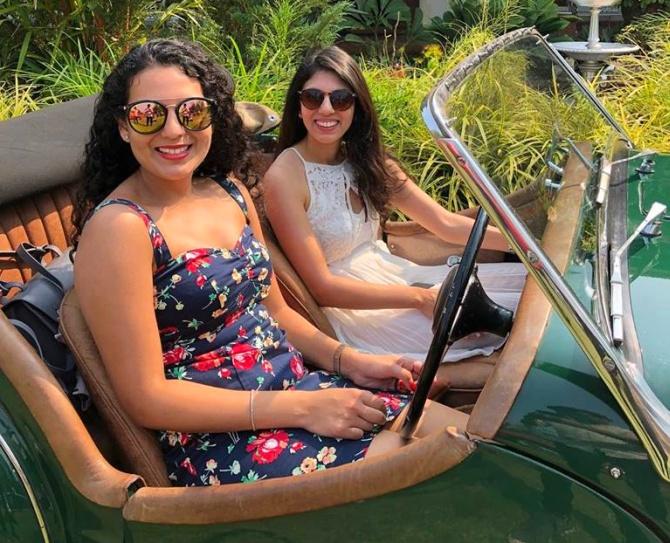 The event was a result of efforts led by Bengaluru's Dr Ravi Prakash.
Realising that clubs for vintage motor vehicles existed only at local levels, in 2017, Dr Prakash began writing to those on the motoring circuit for the need for an all-India body -- the Federation of Historic Vehicles of India.
C Vinod Hayagriv, managing director, C Krishniah Chetty group of jewellers and the owner of a 1933 Chevrolet Eagle, says such a body is needed to "lobby with the government to make rules that allow vintage and classic cars to survive and be admired for another century or more".
As a member nation of FIVA, the Federation also has support from UNESCO.
Since his efforts two years ago, surgeon-turned-collector Dr Prakash, who serves as the Federation's president, has rallied together 15 motoring clubs from across India.
"We have 2,000 members through these clubs," says Dr Prakash. More continue to join.
The long drives they have recently done, from Bengaluru to Mysuru and Ahmedabad to Jaipur before that, are only the beginning of a movement that hopes to bring more of these vehicles on the road.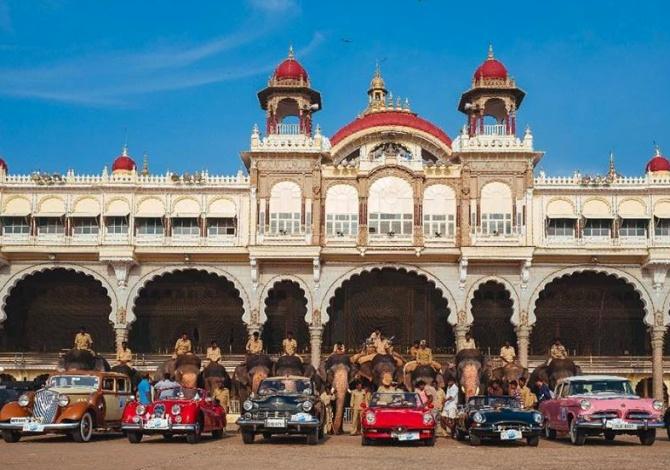 Behind the high stone walls that surround their 14.5-acre farmhouse in Bengaluru's Rajarajeswari Nagar, Sabena, Dr Prakash's wife, grows everything from avocados and gooseberries to turmeric and fennel.
Housed next to the mud roads and safeguarded by almost a dozen dogs is the family's vintage treasure trove of 70 motorcycles and 250 cars.
A majority of these are waiting for their new home, an in-progress public museum that Dr Prakash is working towards.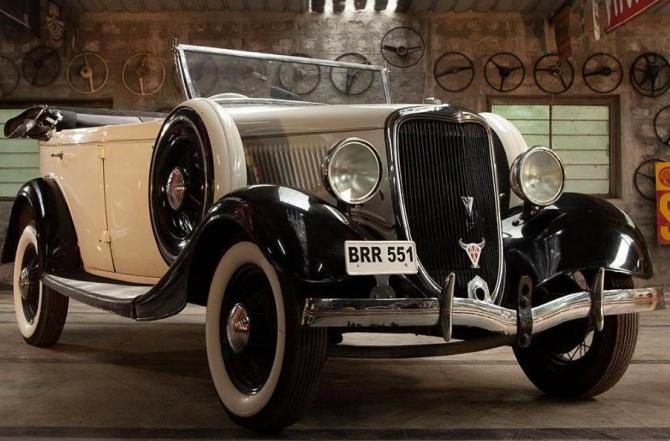 His collection includes a 1886 Benz Patent Motor-Wagen. This three-wheeled gasoline vehicle was the world's first automobile. Only 25 were built.
"We had a strong tradition of women driving vintage cars," says Sabena, rattling off names like Gayatri Devi and others from erstwhile royal families.
Sitting in a large room full of vintage memorabilia including miniature cars and vintage-themed cutlery, the family talks about how the society seems to have taken a step back in recent decades.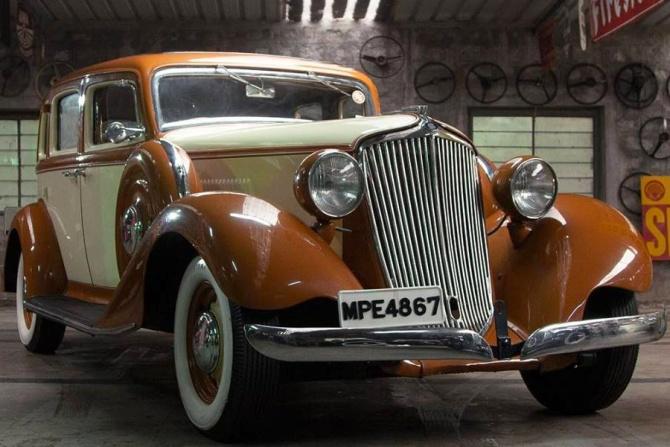 "We're hoping to see more women behind the wheels," says Dr Prakash. They have already seen through their rallies how inviting women to join them makes promoting love for vintage a family affair.
Their daughters, Rupali and Shefali, have always been involved in the family quest of preserving historic vehicles.
The younger generation has a distinct interest in owing a vintage car, feels Rupali, adding that Mini Coopers are often particularly popular. (Mini Coopers fit in well with the youth because they are historic but not "too historic".)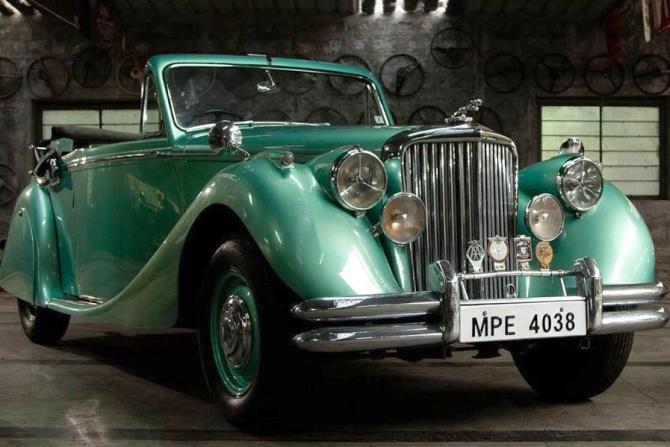 The family's collection includes J R D Tata's 1940 Buick Limousine, a Sunbeam-Talbot used by Lord Mountbatten (the last viceroy of British India) and Motilal Nehru's 1928 Lanchester.
There's also a 1930 Delage here. It took seven years to be restored after it had been left to corrode in an ice factory.
To bring back love for the cars which see a very fluctuating price market ("everything depends on demand and supply"), Rupali has started renting out some of these. (Her brand is called Classic Chase, and vintage-themed silk scarves are her speciality.)
Come June, the Federation will host a vintage motorcycle rally and make it a regular fixture, like they are doing for cars.
As for the museum of all things driveable and vintage, "soon," says Dr Prakash.