Fall in love with these stunners from the Mumbai International Motor Show 2017.
Photographs by Hitesh Harisinghani/Rediff.com

What's with men and mean machines you may ask.
But vintage cars have their own charm.
Check out these gorgeous beauties from the Mumbai International Motor Show 2017.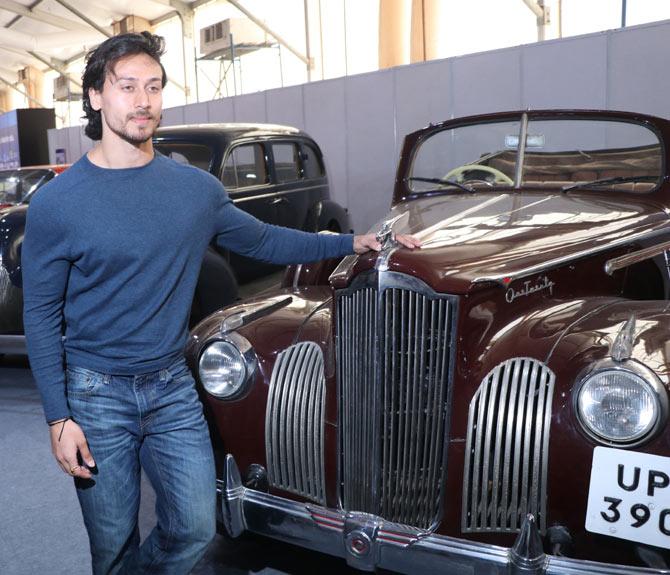 IMAGE: Actor Tiger Shroff inaugurated the event at MMRDA grounds, Bandra Kurla Complex, Mumbai.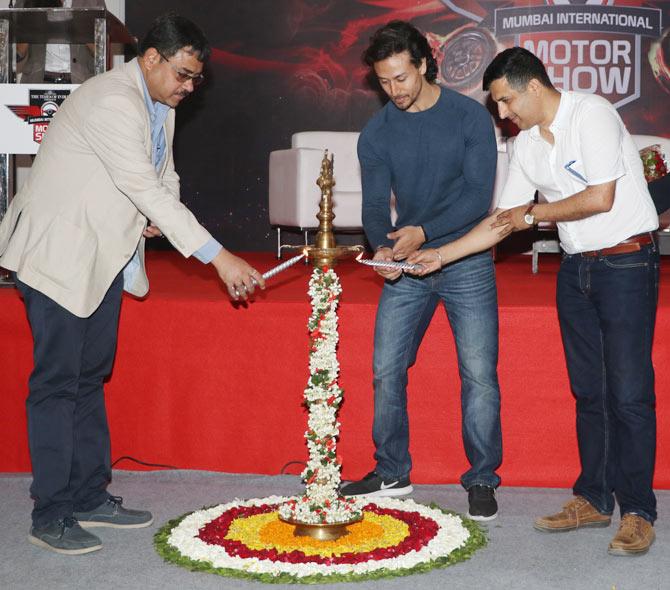 IMAGE: The three-day event which ends on March 12, will see an array of cars and bikes on display in the city.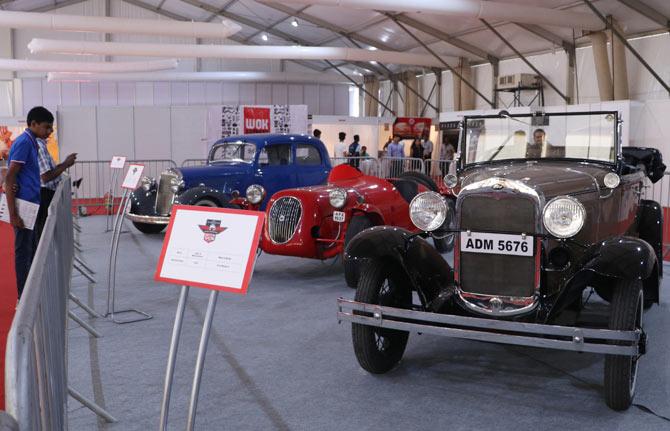 IMAGE: That's a 1930 Ford Model A. The Model A was officially launched on December 2, 1927 by the Ford Motor Company, nearly two decades after its predecessor, the hugely successful Model T which reportedly sold about 15 million units. In contrast, Model A sold some 4.8 million units.
This particular one is owned by Nishikant Raut.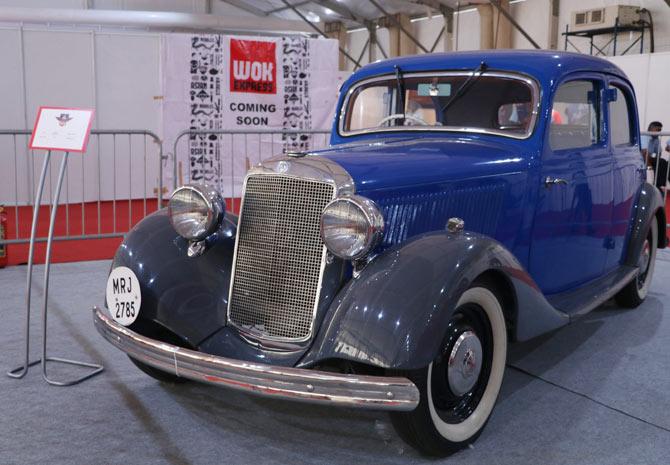 IMAGE: The 1937 model blue Mercedes 170 V owned by Gautam Ashra commands attention.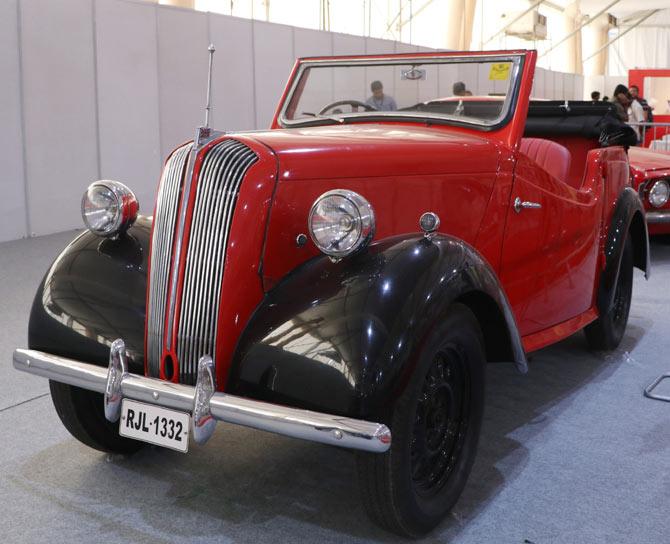 IMAGE: Ashra also owns this red beauty -- the 1946 Standard B.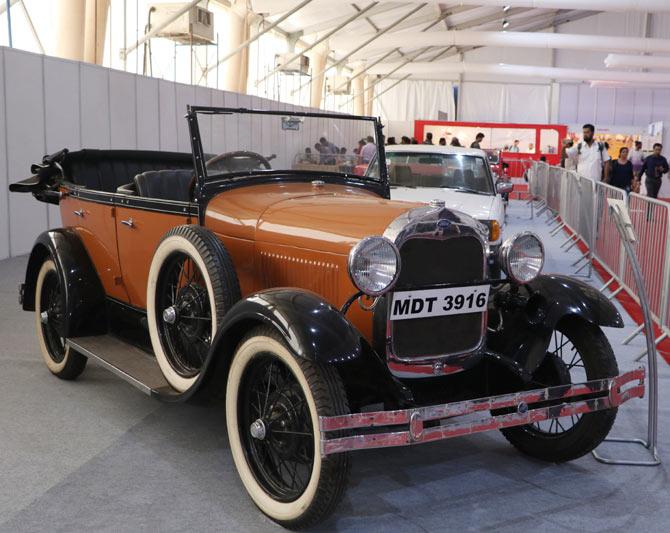 IMAGE: Harit Trivedi treated us to this 1928 Ford A model. In 1927, it was launched in four colour variants and nine body styles.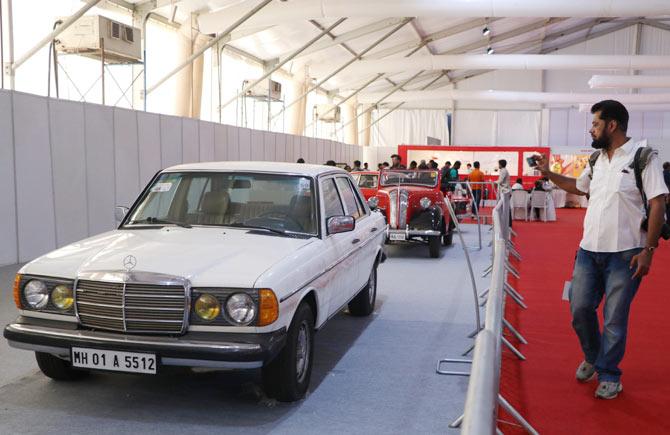 IMAGE: If you were born in the 80s, you'd have a special bond with this Merc w 123 American Spec. It is available in multiple colours, this white one is courtesy of Ameet Barot.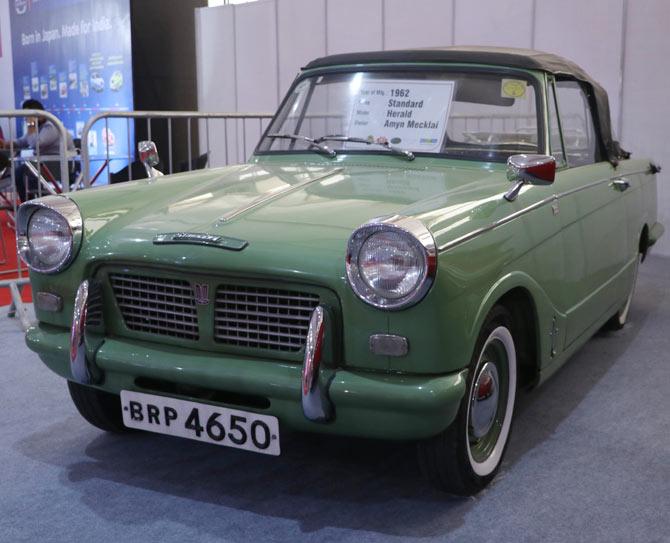 IMAGE: The green Standard Herald 1962 edition is on display, courtesy Amyn Mecklai. Mecklai, resident of South Mumbai drives this classic to his office at Fountain and calls it his 'valuable possession' (external link).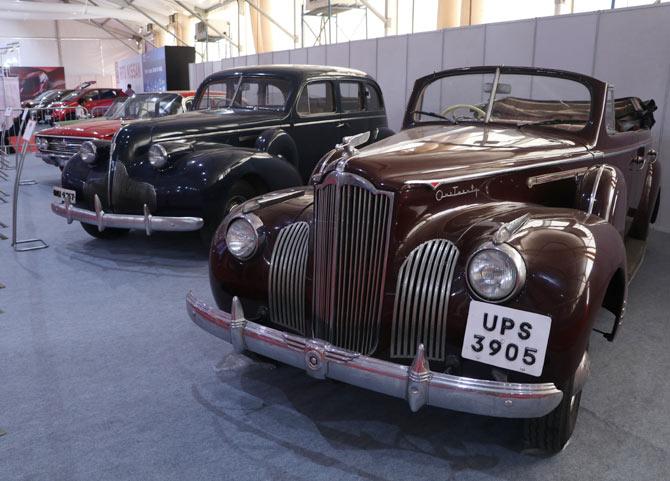 IMAGE: Harit Trivedi also owns this 1941 edition of Packard 120.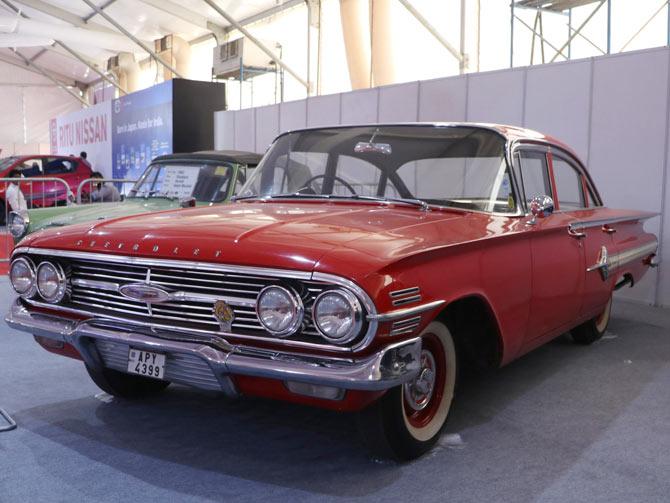 IMAGE: 'There's never been a car like this', read the early advertisement for the Chevrolet Impala in the 60s. The third generation Impala was also a convertible. When Behram Ardeshir, the proud owner, takes this 1960 wonder on the road, passersby can't stop staring.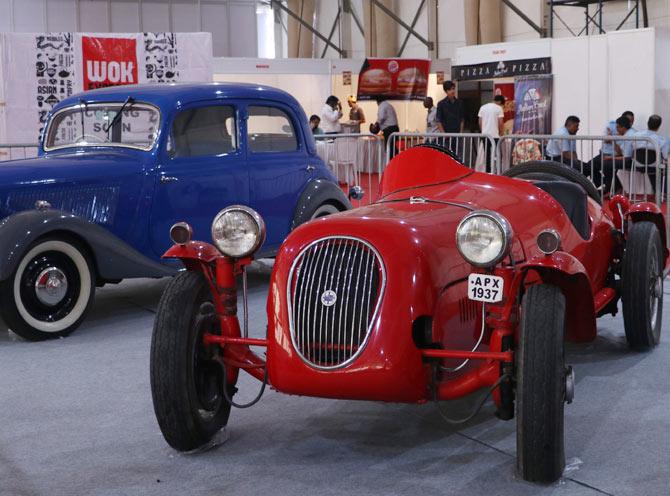 IMAGE: The Lancia Qstura Racer was imported into India in the late 1940s. It was once used for racing in and around the airfields of Kolkata.
Now owned by an avid collector Harit Trivedi, this 1932 model is no less a celebrity on the Mumbai roads. In fact, Trivedi even has a picture of rally driver Michelle Mouton posing next to this from an event held in 2015.