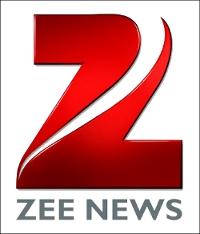 Zee, in the news over the past week for various wrong reasons, can take heart from becoming India's largest media group, dethroning the longest-running number one, the Times Group.

And, by the end of the next financial year, Zee could be sharing its number-one perch with arch rival STAR India.

The upward climb of Network18 and Sony, and the phenomenal growth rates of language newspaper groups are among the other highlights of Business Standard's listing of India's largest media groups (see table).

The listing was a difficult exercise because some of the largest firms in the Rs 80,000-crore (Rs 800-billion) Indian media and entertainment business are unlisted and very closely held.

Nevertheless, the list has been put together using a combination of  help from within these companies, Media Partners Asia's estimates, CRISIL's credit rating notes and Capitaline.

The data isn't complete. Some large groups, such as ABP, are missing. In many cases, partial numbers have been used -- for example, only two companies from Reliance's media business are listed.

Also, since operating profit numbers are not available for all companies, those have not been included in the analysis.

Still, the list, representing roughly half the M&E industry by value, is a robust indicator of broad trends.

Here are the three big insights.

Trend one: The growing power of television.

It is roughly half the M&E business and this is finally showing.

Once STAR's acquisition of ESPN-STAR Sports is complete, it should hit at least Rs 6,000 crore (Rs 60 billion) in the top line, to share the number one position with Zee.

Note 'television' includes firms which distribute TV signals such as Tata-Sky and Dish TV (part of Zee).

The Times is the only print media firm in the top five, dominated by electronic media firms and one telecom company (telco), Bharti Airtel.

Trend two: Three years earlier, it seemed there would be more telcos in this list. Yet, so far, Bharti Airtel is the only one to have made a serious foray into media.

All the others remain telecom companies that also do value-added services on the side.

Yes, there are large conglomerates with both telecom and media on their portfolio -- Tata and Reliance. But not much has happened on the 'telcos taking over the media business' front.

If anything, there is a clear sense of consolidation and the party picking up all the assets is corporate India. So, Mukesh Ambani funded the merger of Network18 and Eenadu, pushing the former into the top 10.

The AV Birla Group bought a minority stake in the India Today Group.

Trend three: The growth and growth of language print.

Have a look at the numbers for the Hindi majors and Malayala Manorama, which forayed into television last year.

They continue to rock, slowdown or no slowdown.
HOW THEY STACK UP
Company/Group

Revenues (Rs  cr)

FY 2011
FY 2012
Zee Group (broadcasting, 
DTH, cable and news)
5,027
5,648
The Times Group (BCCL, TV,
internet and ENIL)
NA
5,500
Star India
2,952
4,175
Bharti Airtel (VAS & DTH only)
2,956
3,714
Sony (broadcasting only)
NA
2,500
HT Media (Group)
1,810
2,078
Network 18 (Group)
1,693
2,077
ESPN STAR Sports
NA
1,875
Sun Network
2,013
1,848
Tata-Sky
1,354
1,590
Hathway Group (publishing and cable)

 

1,378
1,498
DB Corporation

 

1,279
1,475
Jagran Prakashan
1,247
1,402
Disney-UTV
NA
1,275
Prasar Bharati Corporation
1,050
1,183
Reliance (ADAG - media)
976
1,129
ABP (publishing &

 

broadcasting)
NA
1,000

 

Kasturi & Sons (The Hindu)
945
NA
Deccan Chronicle Holdings
1,031
914
Malayala Manorama
727
900
Notes:1)The

Times Group's flagship company is BCCL. Its revenues are Rs 4,539 crore (FY 2011) and Rs 4,852 crore (FY12) going by Crisil data. To the FY12 numbers we have added the topline of ENIL, the group's listed radio firm and estimates of its unlisted internet and broadcasting businesses. Group estimates for FY11 were not available. 2)The Star India numbers do not include its share of revenues from joint ventures such as ESPN-Star Sports 3)Bharti Airtel' s VAS revenues are assumed at an India average of 10 per cent of the revenues from mobile services. From this figure of 40 per cent, the industry average for peer-to-peer SMSes is eliminated. The remaining has been added to the DTH figure to arrive at an estimate of total media revenues. 4)The Hathway figures include the revenues for their listed cable company, the unlisted Asianet Cable and the publishing one (Outlook et al) 5)The Reliance numbers do not account for its unlisted media businesses, such as film production and gaming.

 

6)The figures for ABP are an estimate based on numbers available for FY11 and industry sources.

 


Sources: Annual reports, company websites and officials, Capitaline, Media Partners Asia, Crisil and Indiantelevision.com.