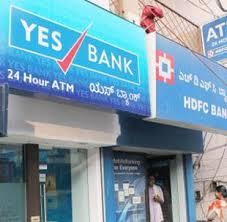 YES Bank's shareholders, at their annual general meeting on Saturday, approved the official resolution on re-appointment of Rana Kapoor as managing director and chief executive officer, along with other directors, sources told Business Standard.

The voting results were concluded on Sunday and will be sent to the exchanges on Monday morning. YES Bank could not be reached for comment.

At the AGM, 12 proposals were presented for a vote.

These included adoption of a financial statement for 2013-14 and approval of a dividend.

Resolutions on financial aspects and those related to the appointment of independent directors, plus re-appointment of Rana Kapoor with a revised remuneration, were also put to vote. All were reportedly approved.

People privy to the matter said voting this year was higher than the approximately 57 per cent recorded last year.

"It was also noted that the FIIs (foreign institutional investors) and the other institutional investors have approved all the proposals with a thumping majority,"
added an official.
The two biggest shareholders, Rana Kapoor and Madhu Kapur, his sister-in-law, are in a legal tussle.
Early last year, Kapur had moved court, claiming her right as the bank's co-promoter was violated and she wasn't consulted before the bank had appointed some directors on its board.
Rana Kapoor has 11.87 per cent stake in the bank; Madhu Kapur and her company own 10.37 per cent.
Kapur's husband, Ashok Kapur, had co-founded YES Bank with Rana Kapoor. Madhu Kapur and Rana Kapoor's wife, Bindu, are sisters.
In the court hearing this Thursday, the high court here had rejected Kapur's application for grant of any relief against passing of resolutions at the AGM.
She is likely to file a revised petition next week against the appointments. The next hearing is on July 23.