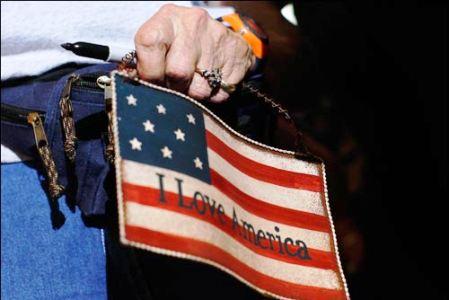 'Now, the H1-B spouses can be employed in the United States while on an H-4 visa, and in many cases, these spouses will now begin working or starting their own companies,' says immigration expert Prakash Khatri.
The US's latest policy that will now allow spouses of H-1B visa-holders to take up jobs when in America is perceived to be a game-changer initiative for thousands of highly skilled Indian professionals who are currently working in the US.
In an interaction with Rediff.com, Prakash Khatri, a renowned immigration expert, hails the announcement as a first good step by the US administration to ensure economic stability.
Khatri said, "The single largest group to be impacted will be Indians, since they use the majority of H-1B visas annually and have the largest backlogs in employment based permanent residence applications."
He explained, "Most applicants for permanent residence are also eligible for extension of their H-1B visas and Indians generally have equally or more qualified spouses who have been relegated to sitting at home while their H-1B spouse works in the United States or face separation and continue working overseas while his/her spouse is on an H-1B in the United States."
"Now, these spouses can be employed in the United States while on an H-4 visa. In many cases, these spouses will now begin working or starting their own companies," he predicted.
Khatri pointed out that "an estimated 67 per cent of all H-4 visa-holders in the United States are Indian nationals and there are an estimated 600,000 H-1B visa-holders."
While a significant number are recent graduates, many get married within a few years of becoming H-1B employees.
Since two-thirds of the H-1Bs are from India and many go back to India to get married after applying for permanent residence, the spouses will now be able to come to the United States and compete for jobs, without the need to apply for independent H-1B visas themselves, Khatri said.
"Additionally, the H-4 spouse will not be restricted in employment like the H-1B principal," said Khatri.
He noted that the "US Citizenship and Immigration Services has stated that the rule is intended to remove a disincentive to pursuing lawful permanent resident status due to the potentially long wait for employment-based immigrant visas for many H-1B non-immigrants and their family members."
Khatri said, "This rule will encourage H-1B non-immigrants who have already taken steps to become lawful permanent residents to not abandon their efforts because their H-4 dependent spouses are unable to work. "
There is no denying that this new rule is a "game-changer" and he predicted that "the resourcefulness of the Indian population in the United States, combined with English language skills, education and now with employment authorisation, will result in significant economic infusion in this country and to the Indian American community."
Khatri, who now has a national immigration law practice, Khatri Law Firm, LLC, in Maryland, has been practising law for more than 30 years.
He is a nationally recognised expert on immigration law and process.
In 2007, he was recognised as one of the '50 most influential Indian-Americans" by India Abroad, the New York-based newspaper owned and operated by Rediff.com, and is today a renowned specialist and public speaker on immigration law and related matters.