Wipro Consumer Care and Lighting (WCCLG), a part of Azim Premji's Wipro, plans to enter the Philippine market through acquisitions.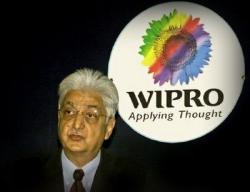 The Philippines' per capita consumer spending is almost double that of India. "There is a huge opportunity yet to be tapped in the Southeast Asian region and the Philippines certainly attract us. This could be the next growth market," Anil Chugh, senior vice-president, WCCLG, told Business Standard.

At 100 million, the Philippines is the seventh-most populated nation in Asia, and 12th-most globally. According to the World Bank, the Philippines' per capita consumer spending is $957, while for India it is $493.

"The Philippines is an important consumer market in Southeast Asia that needs to be tapped. So far, we have forayed into each and every market abroad through acquisitions. And, the Philippines will not be an exception. But, it will take some time. We are yet to study the market fully," said Chugh.

According to experts, the rise in the number of business process outsourcing (BPO) employees in the country and the remittances by Filipinos working abroad have improved the buying power of the middle class.

"This further fuelled opportunities for beauty and personal care market, including whitening, slimming and popularity of natural and organic ingredients, in the Philippines," said an analyst.

The Philippine consumer and personal care market, which is growing at 4.1 per cent year-on-year, with skin care market expanding at a healthy 11.5 per cent annually, is dominated by multi-nationals brands such as Unilever, Procter & Gamble, Avon, Johnson & Johnson, Sara Lee, L'Oreal and Beiersdorf. Among the prominent local firms are Belo Essentials and Splash Corporation.

WCCLG, which over the past few years has spread its wings across the international consumer market through 10-12 acquisitions, currently gets 42 per cent of its revenue from the international business.

The company plans to increase this to about 50 per cent in the coming quarters, once revenues from its latest acquisition of Singapore's LD Waxsons are accounted for.

The consumer business of Wipro Limited reported sales at Rs 3,015 crore (Rs 30.15 billion) during the first nine months ending December 2012.

The Saarc (South Asian Association for Regional Cooperation) region has links to the Indian market and would be just an extension of WCCLG's Indian business.

"We have identified India, south east Asia and the Saarc region as the focus market. We will continue to look for opportunities in these markets, besides boosting the market shares of our existing product," said Chugh.

The consumer business of Wipro, India's third-largest IT company, is maintaining a "healthy cash position" and would be able to raise funds for acquisitions if required, said Chugh.

"We will not raise funds through equity, if we need to raise any at all. There are other routes available," he said, adding that the consumer business will not be listed on the stock exchanges in the near future.

Through acquisitions, Wipro has already brought in global iconic brands and heritage companies, including Yardley, Woods of Windsor and Enchanteur, LD Waxsons and Unza.

Singapore's Unza is so far the biggest acquisition for WCCLG for which it had spent more than Rs 1,000 crore (Rs 10 billion) in 2007.

Wipro's
consumer wing is present across Malaysia, Indonesia and Vietnam in the southeast Asian region, West Asia, China and parts of Europe.
Waxsons, which has manufacturing facilities in China and Malaysia and a footprint in Singapore, Malaysia, Taiwan, Hong Kong and Thailand, would help Wipro grow fast in the southeast Asian economy.
For WCCLG's international business, China and west Asian region grew by about 32 per cent each during the third quarter of this financial year, followed by Indonesia at 26 per cent, and Vietnam at 24 per cent.
However, unlike other India consumer giants, Wipro has less enthusiasm about the African market.
"We have limited presence in the African region, which is Nigeria and Kenya. We are trying to gather the critical mass before we take the next step. At the moment, we are not bullish about the African opportunity," Chugh said, adding that the company will only explore to increase its existing businesses and products in the market.
Over the next six months, Wipro will hive off WCCLG and two other business units - Wipro Infrastructure Engineering and Medical Diagnostic Product & Services business - into a separate unlisted company called Wipro Enterprises.
After the de-merger, WCCLG would focus on five categories - personal wash, skin care, domestic lighting, wellness and fragrances. "There is no plan to enter any new segment right now," Chugh added.
WCCLG, which recently sold the Sunflower Vanaspati brand to Cargill, would not be interested in exploring the food business in the near future, said Chugh.
Its presence in the haircare segment, too, will be restricted to shampoos and conditioners. "Haircare is not a focus for us," he added.
Male grooming, fragrance and liquid wash are two under-penetrated categories that the company wishes to concentrate over the next few years.
"We might consider entering into the fabric conditioner at some point of time," said Chugh.
In commercial lighting, the company would focus on LEDs as it offers higher margin with high growth potential.
Furniture Foray


WCCLG, which also has a furniture business focused on the institutional segment, is looking for acquisitions in the furniture business, said Chugh.
The company had reportedly been in talks with some foreign furniture companies for possible acquisitions in the recent past.
"We have looked at some companies, but a deal could not be sealed. Our focus is niche designer furniture and would not be aggressive in buys," he added.
The reportedly No. 2 player in Indian institutional furniture market has grown by 17 per cent in the segment during the third quarter of FY13.
LAPPING UP FILIPINOS
The Philippines' per capita consumer spend is double that of India
Rise in the number of BPO employees and remittances by Filipinos abroad have improved the buying power of the middle class
Among the prominent local firms are Belo Essentials and Splash Corporation