A tally around 150 in Gujarat can see the index hit 10,700 levels going ahead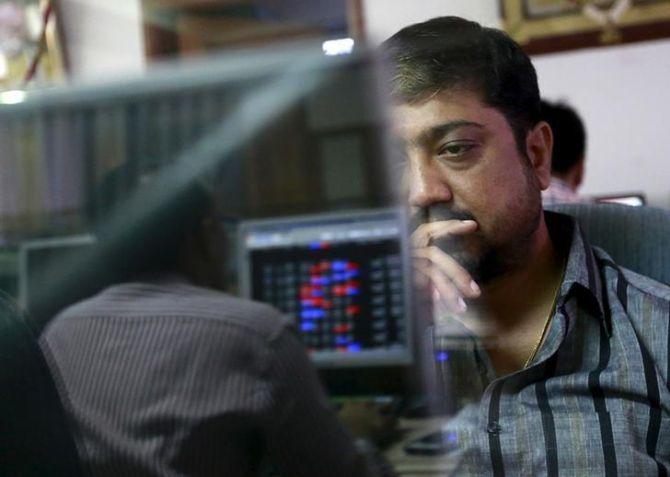 Markets are likely to remain choppy over the next two trading sessions as they react to the exit poll outcome (Friday) and the counting of votes (Monday) for the recently held assembly elections in Himachal Pradesh and Gujarat.
In a worst-case scenario where Narendra Modi - led Bharatiya Janata Party (BJP) secures less than 100 seats out of 182 that went to poll, analysts expect the Nifty50 to dip to 9,700 levels.
After a stellar rise of around 26 per cent thus far in calendar year 2017 (CY17), the benchmark indices - S&P BSE Sensex and the Nifty 50 - have remained flat with a marginal fall of 0.22 per cent each in December.
Going into the state election results, opinion polls suggested that the Narendra Modi - led Bharatiya Janata Party (BJP) will wrest control from the Indian National Congress (INC) in Himachal Pradesh (HP) and will retain Gujarat, although with fewer seats than in 2012.
The outcome of the state elections, experts say, is likely to be viewed as a referendum on Prime Minister Modi's performance, especially the implementation of Goods and Services Tax (GST) bill and could have an impact on future economic policy decisions.
"The base-case scenario is that the BJP will win in Gujarat, albeit marginally. Anything dramatic will see the markets sway sharply on either side.
"Traders have taken positions (both long and short), which will need to be covered. As a result, the index movement will get magnified," says U R Bhat, managing director, Dalton Capital Advisors.
Bhat of Dalton, for instance, sees 9,700 level as a bottom / support for the Nifty in case of an adverse outcome, which also is its 200-day moving average (DMA).
"A victory can see the Nifty50 rally up to 10,500 levels. However, it can surge to 10,700 levels in case the BJP is able to secure over 150 seats in Gujarat," he adds.
That said, some analysts are also of the view that the markets are already discounting a BJP win in Gujarat even though the margin of victory will be thin.
"A government formation by the BJP / NDA (National Democratic Alliance) will be viewed positively by the markets. More than the index, this will reflect in individual stocks that have been hammered over the past few sessions.
"The Nifty 50 index should regain 10,400 levels in case of a favourable outcome. I think it will be difficult for the index to cross this unless the BJP is able to secure over 140 seats in Gujarat," explains Kunj Bansal, ED & CIO at Centrum Wealth Management.
Focus on reforms
Besides Gujarat (11 seats) and Himachal Pradesh (3 seats) where elections were held in 2017, nine other states will go to polls in 2018, which will constitute 45 seats to the Upper House (Rajya Sabha).
These 11 states cumulatively will account for 59 seats in the Upper House, or 24 per cent of the total seats.
While only a few Upper House seats will fall vacant for these states in 2018, a total of 69 seats will fall vacant in the Upper House in 2018, including the states where polls have been conducted earlier, reports suggest.
"With BJP having done well in the earlier state elections, their share in the Upper House is likely to improve significantly in 2018, as per the electoral arithmetic.
"This will make it easier for the government to implement reforms in the future, particularly those that require consent from both houses of the Parliament," says Kaushik Das, chief economist at Deutsche Bank.
In the immediate term, however, analysts expect the election and the exit poll outcome to keep markets volatile and witness a knee-jerk reaction till the time a clearer picture emerges.
They rule out a sharp rally, unless the Modi-led party is able to positively surprise.
Photograph: Danish Siddiqui/Reuters