With founder Subhash Chandra no longer in the driver's seat, having stepped down as chairman last month (though he retains a seat on the board), the acid test for Goenka would be to take the financial investors, who've backed Zee, along with him even as he strives to weather the latest storm.
Viveat Susan Pinto reports.
It may take some time for the promoters at Zee Entertainment, dealing with a spate of board-level exits, to steady the ship.
The broadcaster, which began the cable and satellite revolution in India three decades ago, was quick to issue a clarification recently regarding the resignation of three directors, saying there were no corporate governance lapses at the firm.
Zee's managing director (MD) and chief executive officer (CEO) Punit Goenka on Monday said the broadcaster had appointed an independent agency to examine his compensation and terms of contract in the wake of the allegations made by two of the directors.
Goenka was reappointed to the position of MD & CEO at Zee last month.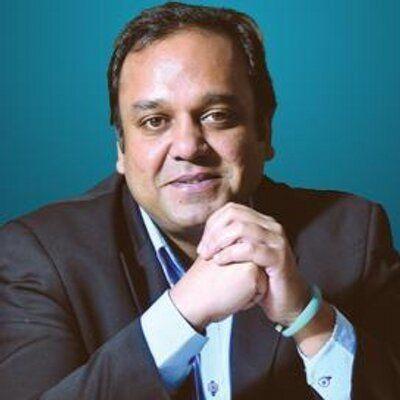 The question, now, is how he will deal with the challenges of being a professional CEO rather than an owner-CEO in the aftermath of his family offloading most of its promoter stake to a clutch of financial investors.
In the last one year, the Zee stock has shed nearly 40 per cent of gains, with investors continuing to be jittery.
On Monday, Goenka tried to allay investor concerns, saying he saw all issues being resolved over the next few weeks.
With founder Subhash Chandra no longer in the driver's seat having stepped down as chairman last month (though he retains a seat on the board), the acid test for Goenka would be to take the financial investors, who've backed Zee, along with him even as he strives to weather the latest storm.
An early reality check came with the directors' exits.
Independent director Neharika Vohra, who stepped down on November 22, said in her resignation letter that the terms of reappointment of the MD were discussed at length in a board meet on November 5.
But, the documentation of the approved conditions around the reappointment were not shared with board members for approval.
In addition, Vohra and non-independent Subodh Kumar, who also stepped down on the same day, said there was lack of clarity regarding corporate social responsibility amounts spent by the firm, large film advances that were given in 2018-19 (FY19) and outstanding amounts against two group companies.
Vohra also claimed that the minutes of the board meetings held on October 17 and November 5 were not finalised yet and that there was uncertainty regarding the company's action with regard to a bank's move to square off loans against fixed deposits held by it.
Although the nature of the allegations could attract the attention of the ministry of corporate affairs, said industry experts, Zee is likely to move cautiously as the latest drama unfolds.
"The last one year has not been easy for Zee," said Abneesh Roy, executive vice president, research (institutional equities), Edelweiss.
"The company has seen it all -- debt woes, stake sale, promoter pledging, and now, director exits.
"With just five per cent stake in the firm, the promoters will need to be careful when it comes to addressing corporate governance issues, given minority shareholders will have the ability to impact decisions via voting rights," he said.
Goenka does have some chips to bargain though.
Zee remains the most profitable of the top four broadcasters in India, reporting a net profit of Rs 1,567 crore in FY19 against revenue of Rs 7,934 crore.
Rivals Star, Sony and Viacom18, meanwhile, are way behind in terms of profitability, though Star was the largest player in terms of topline at Rs 12,341 crore in FY19.
The Disney-owned group, however, reported a net loss in FY19 owing to expenses incurred on the Indian Premier League, whose broadcast rights it has for five years.
Sony's FY19 net profit stood at Rs 346 crore against revenue of Rs 6,224 crore, while Viacom18 had a small profit of Rs 81 crore against a turnover of Rs 3,667 crore in the said period.
Analysts also say that Zee has been aggressive with its over-the-top (OTT) platform Zee5, taking the right investment and content bets, including tying up with telecom operators and travel portals as well as adding gaming features to its service.
This is in addition to launching originals and dipping into its movie library to excite viewers.
While Hotstar has the highest number of monthly active users at 300 million, Zee5's monthly active user base is 76.4 million and SonyLiv's is 70 million, said experts.
Financial investors such as Invesco Oppenheimer, now the largest shareholder in Zee, holding nearly 20 per cent stake in the company, are expected to monitor Zee5 closely.
This is on account of a potential monetisation of the platform in the future, something the promoters are unlikely to resist owing to the growth in the OTT market in India over the last few years.
A PwC report on India's OTT market, said that the segment would touch Rs 11,000 crore in 2023 from nearly Rs 5,000 crore now, led by rising video consumption on smartphones.
Apart from local OTT giants, global majors such as Netflix, Amazon Prime Video, Mubi and Apple TV+ are all in India, tweaking their business models to address consumers here including launching mobile-only tariff plans and aggressive introductory offers, besides launching India-specific shows and channels.
Last week, the London-headquartered Mubi, an OTT platform known for its curated movie content, tied up with multiplex operator PVR, offering free movie tickets and India-specific films for its subscribers.
Analysts from Boston Consulting Group (BCG) in a report with the Confederation of Indian Industry said that OTT players would continue to innovate aggressively to improve watch time.
From 11 minutes per day earlier, the average time spent in terms of video consumption by Indians had now increased to 24 minutes per day, BCG said, and could cross 30 minutes per day in the future.
Zee is laying the foundation for future growth, said experts, with its growing emphasis on video streaming.
But all eyes will be on whether Goenka can tide over the temporary blip.