Former CFO V Balakrishnan seeks exit of Infosys chairman, co-chairman R Seshasayee, co-chairman Ravi Venkatesan, audit committee chairman Roopa Kudva and nomination committee chairman Jeffrey S Lehman.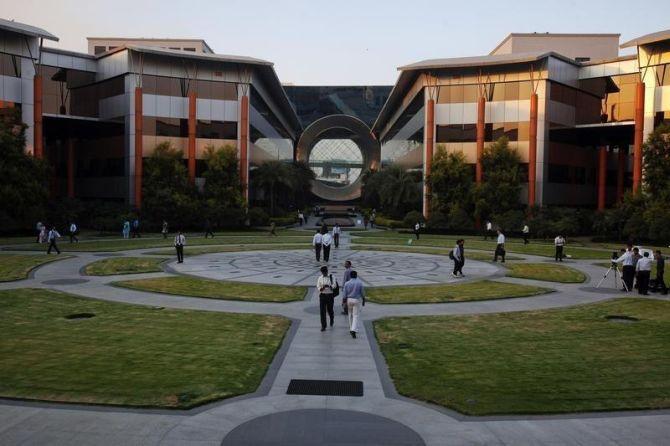 Former Infosys chief financial officer (CFO) and N R Narayana Murthy supporter V Balakrishnan has sought the resignation of four members of the company board, including chairman R Seshasayee and co-chairman Ravi Venkatesan, over alleged governance failure.
Following last week's public spat at the information technology (IT) bellwether, he suggested that the board be reshuffled before a new chief executive is named to replace Vishal Sikka, who resigned on Friday after three years at the helm over "malicious personal attacks amplified by the very people from whom we all expected the most steadfast support".
The board accused Murthy of repeatedly making inappropriate demands, which were inconsistent with his stated desire for stronger governance.
Murthy had accused Infosys and its board of failing in disclosure and corporate governance norms.
"The chairman (Seshasayee) should leave for the governance failure at Infosys. The co-chairman (Venkatesan) should leave, as one does not discuss the CEO's performance publicly like this.
The audit committee chairman (Roopa Kudva) should resign because she failed to protect the integrity and value system of the company.
The nomination committee chairman (Jeffrey S Lehman) should also step down," said Balakrishnan, who backs the founders.
"The company should get new people with impeccable governance track records and then create checks and balances on the board," he said, adding, "The first step is to restructure the board and then find a CEO."
Infosys spokespersons did not comment. Venkatesan, Seshasayee, and Kudva could not be reached over the phone.
Murthy had first raised the issue of failure in corporate governance at Infosys soon after the company gave a huge severance pay to Rajiv Bansal, a former CFO, after the acquisition of Israeli technology firm Panaya.
The founder continued to put pressure on Infosys to come clean, including seeking the resignation of Seshasayee.
Infosys had conducted an independent investigation in the deal, which it says has given a clean chit. The company also brought in D N Prahlad, a former Infosys employee, who was named by Murthy on its board, and elevated Venkatesan, an independent director, as its co-chairman.
Murthy has asked for the investigation report to be made public and also asked whether a related party for any executive had benefited from the $200-million Panaya deal.
Last week, Murthy wrote a letter reiterating his demand. Sikka buckled on Friday but said he would continue to be with Infosys as an executive vice-chairman till March next year.
The board defended Sikka's effort to revive Infosys, adding it would remain independent on behalf of all shareholders.
"There is a cause and an effect. I do not think the experiment of a global CEO has failed. But the experiment of having a professional board has failed," said Balakrishnan.
"If the board had performed its role effectively and created checks and balances at an early stage, such a situation would not have arisen."
Balakrishnan said a new board would put in governance measures and engage with the founders as the company delivers its promise to shareholders.
"I think the board should focus on business. Change the board if the need is to put in place good governance system, engage with the founders because they are still large shareholders.
They are classified as founders and if anything wrong happens in the company, they will also be blamed legally.
So engage with them and come to a conclusion. There is no point publicly fighting with founders when they raise relevant issues," he said.
Photograph: Vivek Prakash/Reuters