Wikipedia, the online encyclopedia, is set to open its first overseas office - outside of the US - in India, which will focus on expanding its database in Hindi and all other official languages of the country.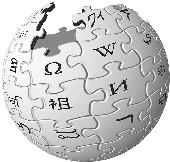 India was chosen as a market, because of its large population and increasing number of people using the internet especially through mobile phones, according to Sue Gardner, chief of Wikimedia, which is the non-profit organisation behind Wikipedia. "India is really high potential for us," Gardner said.

Gardner noted that India was picked as the first base abroad in the developing world because of its "fruitful environment" including "valuing education, free speech and a culture of intellectual debate."

Gardner highlighted that the current database in India's many language existed but was small, and the India office would push for growth in this area. "We want to attract new people to edit the encyclopedia," she said.

After India, the San Francisco-based online encyclopedia plans to expand to Brazil and then to the Middle East and North Africa.

Wikipedia, in the coming years, will also be pushing to increase the information it provides in non-English languages as well.

Currently, Gardner pointed out that there were "software impediments to interaction" in foreign languages like Tamil or Hindi, which Wikipedia would be working to remove.

Wikipedia is close to selecting the person who will head the India office, which is expected to open in the next couple of months with a small staff in one the big cities.

Wikipedia is currently the world's fifth most popular site, which operated on a budge of $ 8 million last year, which is far less than the other top sites. Wikipedia raised $ 16 million in its latest fundraiser.

It is now rolling out a new five-year strategic plan to increase the number of its users to one billion, increase its information to 50 million articles, increase percentage of high quality articles by 25 per cent.

The organisation also plans to double the percentage of female participants to 25 per cent and increase number of global South participants to 37 per cent.

Gardner further explained that while the online encyclopedia had been thriving in many developed countries, the same success had not been replicated in developing countries.

"The Germany Wikipedia is excellent," she said, noting that internet users in rich parts of the world had "leisure time" to invest in building the encyclopedia and there were more people online.

With 8.5 billion monthly page views, an overwhelming majority of Wikipedia page views are from the global North (79.8 per cent).

On average, 2.1 billion (20.2 per cent) of monthly page views are from countries located in the global South.

Wikipedia's tenth anniversary on Saturday is being celebrated with more than 300 events in different countries out of which 60 are in India.

"This certainly validates our decision to put extra attention on India," said Gardner.