It will give the flexibility to roll over quickly. Be underweight on rate-sensitive stocks, notes Devangshu Datta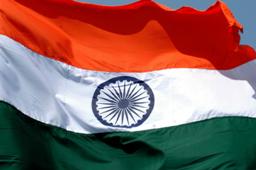 The latest macro-economic numbers confirm the economy trundles along in a low growth trajectory, while inflation climbs.

The Index of Industrial Production was revised down to minus 2.8 per cent year-on-year for May (from the provisional minus 1.6 per cent) and it was provisionally at minus 2.2 per cent for June.

This confirms private sector data such as lower automobile sales figures.

The Consumer Price Index showed marginal contraction at 9.64 per cent for July, versus 9.87 per cent for June.

Food inflation (which contributes 48 per cent by weight to CPI) is down a little, at 11 per cent.

Housing is at 10.6 per cent and transport is up by 7.5 per cent.

The Wholesale Price Index jumped to 5.79 per cent in July versus 4.86 per cent in June. Rupee depreciation pushed up transport and energy costs.

Fuel was up 11 per cent, while primary articles (such as commodities) have gone up nine per cent.

In the circumstances, the Reserve Bank of India has an impossible task. It can focus on rupee depreciation and inflation, or growth.

But it cannot focus on both.

Debt returns have been negative for three years. RBI eased rates for a considerable period.

That did not trigger an economic revival.

If interest rates are now raised, this would give positive returns to households, which contribute the largest share of national savings.

Higher interest rates could induce households to quit buying gold and move back into financial instruments.

That will reduce the current account deficit, both by reducing gold imports and also because higher domestic savings will mean less foreign investment is required.

Higher rates will also help defend the rupee.

Indeed, the rupee defence has automatically led to a rise in short-term rates and bond yields.

The latest series, the weekly Cash Management Bills, which have a tenure of 34 days, went at 11.94 per cent annualised on launch. Given government paper at these yields, commercial rates will surely rise.

Reviving growth involves tackling structural issues outside RBI's ambit. Policy makers have a choice.

They can accept lower gross domestic product growth as a function of RBI's anti-inflation measures.

If they want higher GDP growth, it will involve implementing non-monetary reform measures.

The Incremental Capital Output Ratio compares marginal units of investment required per extra unit of production.

The lower the ICOR, the better. ICOR is now at over seven, where it was four in 2007-08.

At an ICOR of four, with domestic savings of 30 per cent, GDP growth at 7.5 per cent could come on a zero CAD. At an ICOR of seven, GDP growth would drop to 4.25 per cent with zero CAD.

Lowering ICOR means removing bottlenecks like red tape and corruption, which have stifled business.

There is roughly Rs 5,00,000 crore (Rs 5,000 billion) stuck in stalled projects across multiple sectors and that has pushed ICOR up.

Investors have also become wary and those who can have pulled out, like Posco and the Mittals.

Thus far, the policy reaction has been hot air and promises with little movement on the ground.

The last two years have seen increasing tension between RBI and the political establishment because RBI refused to open the tap wider, although it did cut rates.

It's clear that monetary easing will not solve India's problems.

It's up to the political establishment to remove the other bottlenecks retarding growth.

If the incoming RBI chief, Raghuram Rajan, lives up to the principles he has often stated, he will continue to focus on inflation and the rupee as the central bank's brief.

Domestic interest rates are very likely to rise if RBI has its way.

That makes rate-sensitive sectors more vulnerable.

Investors should be looking at very short-term debt, which can be rolled over quickly. They should also seek to be underweight in rate-sensitive sectors.

Higher rates will translate into lower stock prices unless, the foreign institutional investors return in force.

Be prepared for that.