Canadian research firm Veritas, which has questioned corporate governance issues and accounting practices at Reliance Industries, Reliance Communications, Kingfisher and most recently DLF, has claimed that none of these companies have reached out to it so far in reaction to its reports.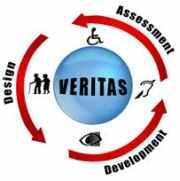 This, despite all these firms rubbishing the Veritas reports in their respective statements to the media, and some even threatening legal action against the Canadian company.

Neeraj Monga, executive vice-president, Veritas Investment Research, told Business Standard, "We have not heard from anyone," referring to the companies it had slammed over the past several months.

He added that "nobody can sue on opinion", as Veritas had used publicly filed and audited financials. The research firm's latest target, DLF, is learnt to be exploring ways to change the perception that the report may have created.

A Veritas report on Thursday said DLF's balance sheet was stretched and its stock price should not exceed Rs 100 in a best case scenario, prompting the company shares to fall two days in a row.

The industry buzz is that DLF could explore the option of approaching the Securities and Exchange Board of India (Sebi) with concerns that the Veritas' latest report on the realtor smelt of a bear cartel. Monga refused to respond to the speculation, saying, "No response to rumours. Let's hear it from them (DLF) officially." DLF denied it had made any plans to approach Sebi on the matter.

Indian analysts, on their part, said the Veritas report has no real surprises. "There are a number of reports that have recommended sell on DLF, citing similar reasons, but in a more subtle manner. Such reports existed when the company's stock was trading at Rs 1,200, Rs 600 or even Rs 300," said an analyst, emphasising that the share price of DLF had been falling anyway.

What differentiates Veritas from other (read Indian) research reports is their tone and language. "Veritas seems to believe in the 'drama in delivery' approach, whereas, given our business with companies at various levels, we have to come up with a more balanced report," said another analyst.

An analyst backing the Veritas report pointed that there were a large number of brokerage firms which rate the stock
as 'sell' or 'hold'. "So, in a way, every bearish analyst should be part of a bear cartel. I'm surprised that those having 'buy' ratings are not called part of a bull cartel," he added.
Most Indian analysts rubbish the 'bull' or 'bear' report theory, especially in the case of promoter-owned companies such as RIL and DLF. "I wonder how many analysts or institutions would have the courage to short shares of companies where the promoters own a substantial chunk, as in the case of DLF.
Given that there is little floating stock of these companies, any cartel would have to pay through their nose if they try to run it down," said an investment banker.
In companies like ICICI Bank, HDFC, which have a large floating stock, and CEOs or CFOs own few stocks, such shorting is possible.
According to Monga, "You can disagree with our valuation opinion, but can't sue us over it." If facts are wrong, then there can be debate, he said. "That DLF has inflated sales and PBT (profit before tax) is our opinion. The Indian market has known about this all along. No one has come out and said that related party transactions that boost sales and profits should be excluded from the core earnings power of a business," Monga told this newspaper in an email reply from Toronto.
When asked to compare the Indian companies that Veritas had written about so far, Monga said, "These are all struggling companies with distinctly different issues, with the common theme of poor corporate governance."
On why the report had said DLF's stock should not be worth over Rs 100, Monga said, "That is our assessment of the company's prospects and its assets."
Last year, Veritas began the India initiative to provide coverage to institutional clients on some of the country's  biggest companies from the Sensex. Veritas primarily covers large capitalisation Canadian equities.
On whether Veritas was planning to look at any of the telecom companies caught in the 2G spectrum scam in its reports, Monga replied, "The entire sector is engulfed. Who should I name?" The biggest challenge for Veritas in preparing the research reports has been "sifting through the related party transactions", according to the company.
Denying the charges, DLF had termed the report in question as 'presumptive and mischievous', adding that the analysts had never contacted the company before preparing the report.