A major American port has entered into an agreement with an Indian shipping company to gain more business both in steel imports and capital investment.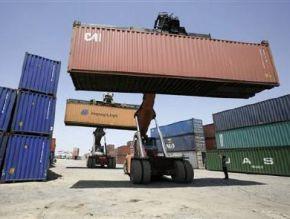 Located in the US state of Louisiana, the New Orleans port has reached an agreement with India's Samsara Shipping to represent the Port in India.

Port president and CEO Gary LaGrange said, "The Port of New Orleans is well positioned for growth in imported steel products, as it offers excellent connectivity via barge, rail and truck to major oil and gas projects in the United States and Canada."
He added, "With India's fast-paced economic growth, we see opportunities to grow two-way trade between the Port and India through a variety of commodities."
The New Orleans port is the 6th largest port in the US based on volume of cargo handled and 13th largest in terms of value of cargo.

He said while the marketing focus will be on steel for oil and gas projects, the port will also target apparel, furniture, machinery and retail merchandise.

Group president and CEO of Samsara Group India Mukesh Oza said, "We welcome the Port of New Orleans to India and Samsara shall provide the right platform to explore the possibilities of growth for the Port in the land of opportunities."
In its media note, the port of new Orleans said India is a significant player in the global steel market and is responsible for meeting the demand of many US customers.

In addition, India imports many products from Louisiana, including forest products, synthetic rubber and various chemical commodities, it said.

Under the deal, Samsara Shipping, which has 54 offices in 44 locations across India and keeps track of which companies are looking to expand, which ones are already exporting to the US and businesses that need to import products from outside India, will submit monthly reports to the Port of New Orleans for a one-year, USD 3,000-a-month contract.

Chief commercial officer at the port Robert Landry said, "We wanted better coverage and more information about the Indian market."