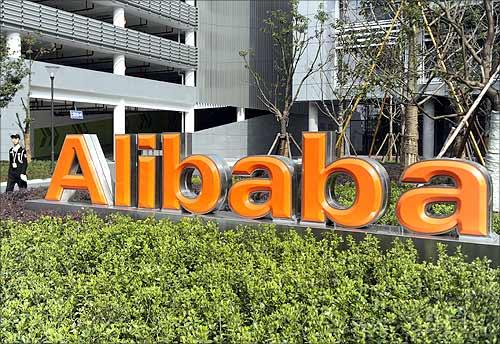 Chinese business-to-business e-commerce giant Alibaba is making waves with its much-anticipated $22-billion initial public offer, but Indian retailers are in no hurry to explore the B2B e-commerce space.

While global competitors Amazon and Walmart are looking to explore B2B online in India, traditional Indian retailers like the Future group and Reliance Retail and e-commerce players such as Snapdeal and Flipkart have no immediate plans in this area.

Amazon declined to comment on its plans.

Walmart is running a cash-and-carry e-commerce pilot and is set to roll out full services before the end of this year.

Others like the Future group think differently.

"We are a retailer that deals with consumers, there is no reason we should get into the B2B space.

"Others are getting into it because regulations stop them from entering the B2C (business-to-consumer) segment," said Kishore Biyani, chief executive of the Future group.

German major Metro, which operates cash-and-carry stores in India, did not comment on its e-commerce plans.

Industry sources said Metro might hold back because of policy ambiguity and challenges around the logistics and the business model in e-commerce.

Metro has said India is a focus market and it plans to set up 50 stores in the country by 2020.

Walmart has also announced similar expansion plans.

Reliance Retail, which is competing all the way with Walmart in India, did not comment on its cash-and-carry e-commerce plans.

However, experts argued it could well offer online wholesale to compete with Walmart, which had 20 stores across 19 cities.

Reliance Retail has crossed Walmart in the number of cash-and-carry stores in the country.

Leading e-commerce marketplace player Snapdeal said it would not launch a separate B2B portal.

However, for many product categories on the website like hardware, furniture, catering supply, Snapdeal processes bulk orders.

Sources at Flipkart said the company had no plans to venture into B2B and would continue to focus on the B2C segment.

While the fragmented retail market in China was united on the internet through Alibaba, the $300 billion B2B retail industry in India continues to remain unorganised with a handful of operating brick-and-mortar players, including Metro, Walmart and Reliance. French chain Carrefour, which operated cash-and-carry stores, withdrew from India recently.

The existing retailers in the B2B and B2C segments are very different from Alibaba.

The product assortment of Walmart or Amazon is predominantly what an average consumer buys.

Alibaba, however, also offered products that were difficult to find offline, said an industry expert who did not want to be named.

Though most experts agree that online B2B could be a powerful platform, it faces hurdles.

"Apart from policy ambiguity, there are questions over the business model and scale that e-commerce operations require.

"B2B works on thin margins, we have to assess whether we can provide cash on delivery or how compliance will be taken care of," said an industry insider who did not want to be named.
Image: A security guard walks past a logo of Alibaba (China) Technology Co. Ltd at its headquarters on the outskirts of Hangzhou. Photograph: Lang Lang/Reuters