Real estate major DLF is once again being investigated by the Competition Commission of India (CCI) for allegedly misusing its dominant position in the market by drafting a one-sided agreement with the buyers of flats in its New Town Heights project in Gurgaon.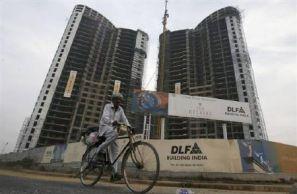 The competition watchdog, which recently received the complaint against DLF, was planning to refer the case for further investigation by its director-general (investigation), official sources said.
"The complainant has raised concerns about the agreement, saying it is one-sided and the charges are similar to the previous case involving DLF, where we had imposed a fine for abuse of dominance.
This case will also be sent for investigation soon," a senior official in the know of developments told Business Standard.
A DLF spokesperson refused to comment because the matter was sub judice.
In August 2011, CCI had imposed a penalty of Rs 630 crore Rs 63 billion) on DLF on allegations by the flat owners' association of The Belaire, a housing complex in Gurgaon, that the real estate company had delayed the project and had built more floors than originally committed.
The flat owners' association had in May 2010 alleged that DLF promised to complete the project in 2009 but buyers had yet to get possession.
Besides, the realtor "imposed highly arbitrary, unfair and unreasonable conditions on the apartment allottees of The Belaire, which had serious adverse effects and ramifications on the rights of the allottees".
It also alleged that DLF had announced the project before getting necessary conditions and clearances.
The company appealed against the CCI penalty order in the competition appellate tribunal, which stayed the CCI order against an undertaking that DLF would deposit the entire fine with nine per cent interest if it lost the case.
While imposing the penalty on DLF, CCI had said: "Another feature of this far-from-healthy relationship between the service provider and its clients is the draconian and one-sided clauses in the buyers' agreement.
There are clauses that give DLF sole discretion in respect of change of zoning plans, usage patterns, carpet area, alteration of structure, etc."
In January 2013, CCI passed another order amending the buyers' agreement of DLF's Belaire project and extended the modifications to the company's Park Place and Magnolia projects through two separate orders.
According to the CCI order, the apartment buyers' agreement was amended to remove the "abusive and unfair conditions present in the original one-sided agreement".
Again in July 2013, CCI directed DLF to "cease and desist" from indulging in anti-competitive practices with regard to flats sold in its Belaire project.
According to the senior official, DLF may face a penalty again because the provisions invoked by the single complainant, Ashutosh Bharadwaj, an apartment buyer in the NewTownHeights project, are similar to the ones in the Belaire case. "There is prima facie evidence of contravention," the official said.
UNDER A CLOUD, AGAIN
* DLF is now under the competition watchdog's glare for its NewTownHeights project in Gurgaon
* In 2011, CCI had imposed a Rs 630-crore (Rs 63 billion) fine for DLF's alleged misuse of dominant position in The Belaire housing complex
* The competition tribunal had stayed CCI's penalty order in Belaire case and directed DLF to give an undertaking to deposit the entire fine with 9 percent interest if the company lost the case
* Officials say charges in New Town Heights case similar to those in the Belaire case