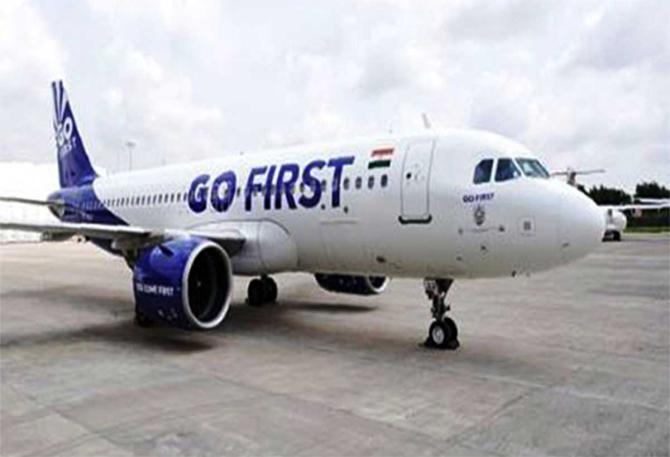 The third-largest aviation market in the world is facing turmoil after its fourth-largest airline declared bankruptcy earlier this month.
Go Airlines -- operating under the Go First brand (earlier called Go Air) -- blamed faulty engines from US-based Pratt and Whitney, which grounded many of its aircraft.
The US firm has denied the allegations. But the bankruptcy came at a time when things were finally starting to look up for the industry.
Profitability finally seemed nigh for the sector, which hadn't made profits in over a decade, according to data from rating agency Crisil.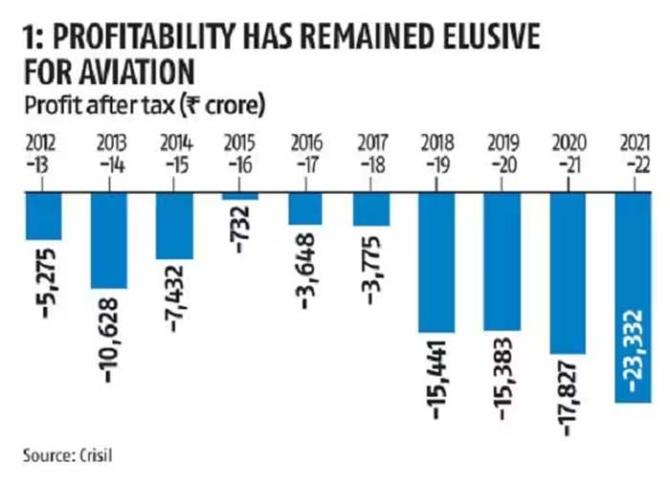 Debt levels for the industry have come down, largely driven by privatisation of Air India and the government taking over much of its loans.
Air India's losses also contributed to the airline industry's lack of profitability.
Debt for the industry is in excess of Rs 28,000 crore (Rs 280 billion), and is not expected to increase for some time.
This is also helped by the fact that recent orders for new aircraft are only expected to come in from 2025-2026.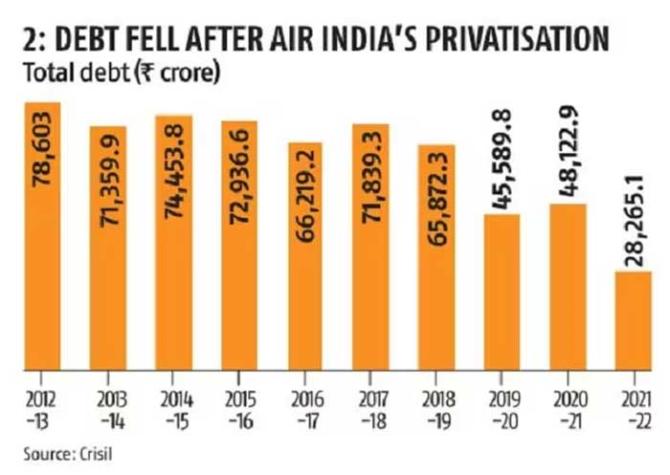 Airlines have been doing more business than before.
Revenues went up from around Rs 55,000 crore (Rs 550 billion) in 2012-2013 to an estimated Rs 1.4 trillion by 2022-23, a compounded annual growth rate of 10.1 per cent.
Margins have improved based on the industry's standard measure of earnings before interest, tax, depreciation, amortisation and lease rentals (EBITDAR); aided by increasing passenger traffic and higher ticket prices.
The 12 per cent EBITDAR margin expected in 2022-2023 is higher than the pre-pandemic period.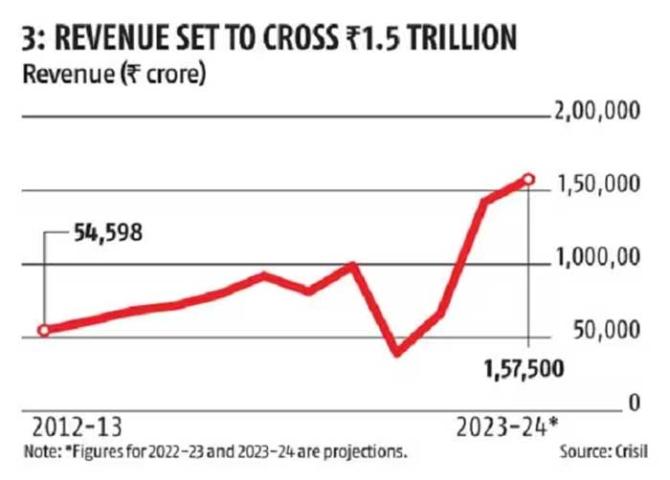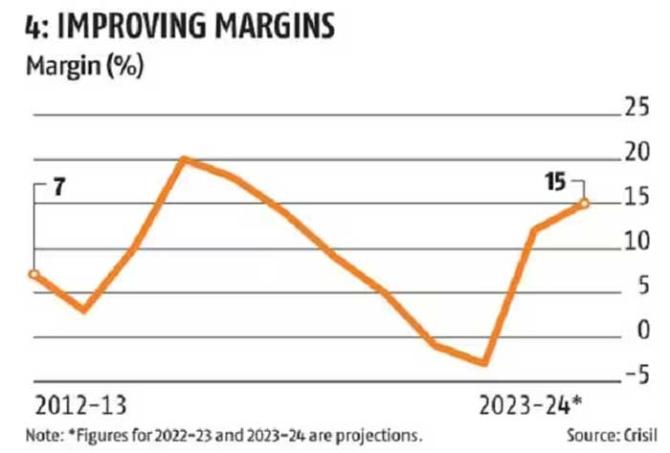 Trouble in the sector, however, is not new and a number of airlines have gone bust in the past, including Kingfisher Airlines in 2012 and Jet Airways in 2019.
A number of new airlines have come up since, including Akasa Air and regional carrier IndiaOne Air, hoping to capitalise on a post-pandemic revival.
This is part of a broader global trend. More airlines were born than died over the last two years.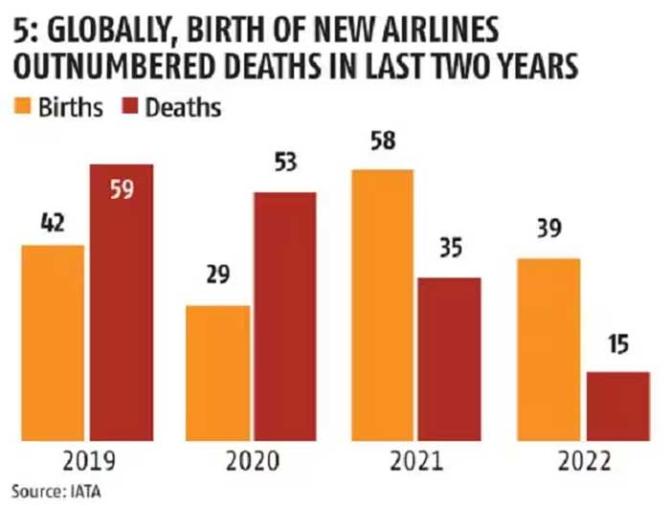 The inactivity of Go First may help other airlines in India's competitive market as it had a 7.8 per cent market share.
Passenger traffic is expected to continue to rise this year and the next. Projections for 2023-2024 suggest around 400,000 passengers would be flying every day.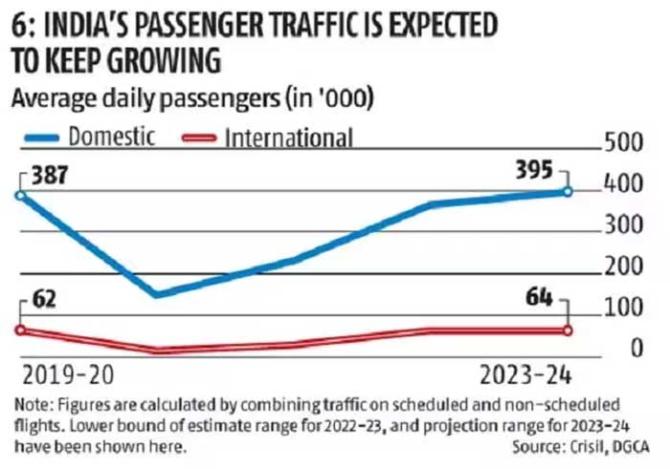 Feature Presentation: Ashish Narsale/Rediff.com