Amazon CEO Jeff Bezos, who landed in India on Tuesday, immediately got into the festive spirit across the country by flying a kite, a feature of Makar Sankranti festival celebrated across western and northern India.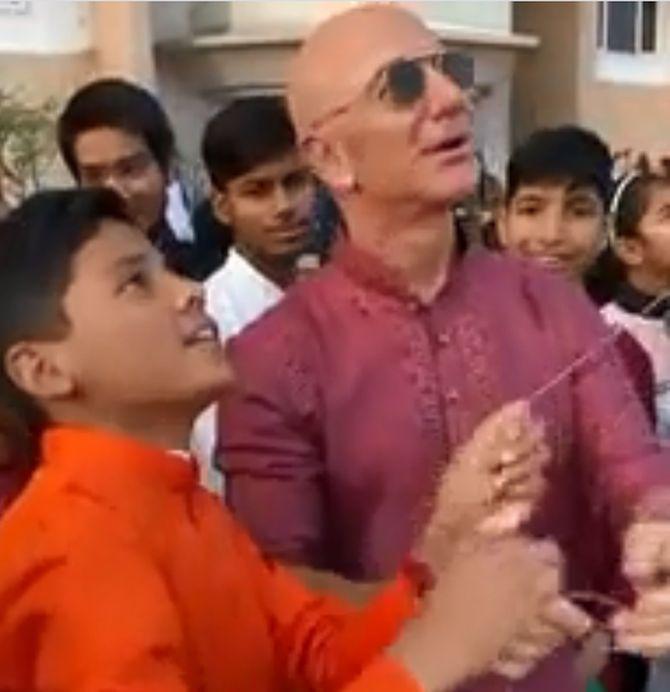 Posting a 36-second long video on Instagram showing him flying a kite in Delhi, the world's richest man said, 'Any day is a good day when you get to fly a kite' and hash-tagged it #ThankYouIndia.
But that was not the first thing he did on his latest India visit. On Tuesday he paid a visit to Raj Ghat and offered tributes at the samadhi of Mahatma Gandhi. 'Just landed in India and spent a beautiful afternoon paying my respects to someone who truly changed the world. "Live as if you were to die tomorrow. Learn as if you were to live forever." - Mahatma Gandhi,' he tweeted.
During his current visit Bezos is expected to meet top government functionaries, business leaders and SMBs.
His visit comes at a time when India's antitrust body, Competition Commission of India, has ordered an investigation into alleged violations of competition laws by Amazon and Walmart-owned Flipkart.
WATCH THE VIDEO OF JEFF BEZOS FLYING A KITE!