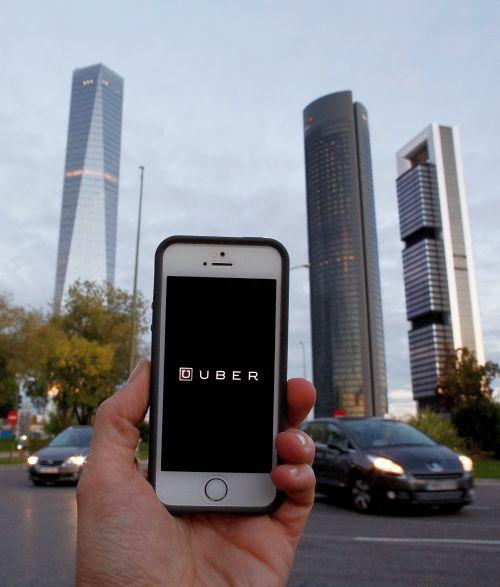 Baidu's stake in Uber looks more hype than substance. Strategically, the alliance looks like a coup.
The Chinese search engine is behind rivals Alibaba and Tencent in the mobile taxi app business.
But with no financial terms disclosed for its investment in the US tech company, investors are left in the dark. Taxi-hailing apps are a growing business in China.
The number of users is set to more than double to 45 million by 2015, according to iResearch.
Kuaidi Dache, owned by e-commerce group Alibaba, and Didi Dache, part of gaming giant Tencent, have already created an effective duopoly.
The Tencent-backed taxi app completed a $700-million funding round earlier in December.
Partnering with a hot US start-up may give Baidu a chance to catch up.
Uber just issued more than $1 billion of convertible debt, six months after completing a $1.2-billion funding round that valued it at $40 billion.
That leaves it with investment firepower.
Baidu's mobile users - some 500 million use its search apps each month - may welcome a tie-up that lets them call a car straight to whatever they turn up while using its searches and maps. Baidu isn't saying how much it will invest in Uber. In one sense, less would be better.
Even a large minority stake will probably confer little influence. Moreover, the taxi app is mired in costly battles with regulators from the US to India.
Regulators in China have already placed restrictions on car-hailing software, and one unknown is whether Baidu will have to share Uber's future legal bills in the country.
Baidu's shrinking margins will also add to the uncertainty.
The Chinese search engine has been investing heavily in "online-to-offline" services that match mobile users to retailers and merchants in nearby locations. These forays have helped squeeze operating margins from 50 per cent two years ago to 29 per cent in the most recent quarter.
With financial returns under fire, it's to be hoped that Baidu is hitching a lift with Uber for as little as possible.
Image: A smart phone displays a picture with the logo of the taxi app 'Uber'.
Photograph: Pablo Blazquez Dominguez/Getty Images