PharmEasy, 1mg and Netmeds believe that their disruptive capabilities will power their brands despite the recent court ruling.
The Drug Controller General of India recently directed all state FDAs to stop the online sale of medicines as per a Delhi high court order of last year.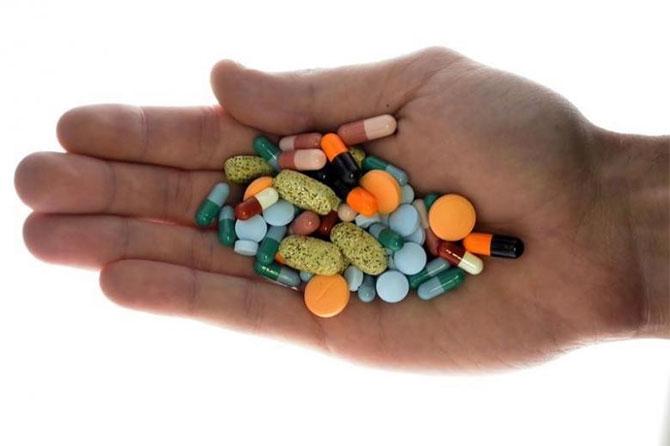 Will the turmoil over a court ruling over the way e-pharmacies conduct their business in the country derail the brands that have spent the past few years burning cash at the advertising altar?
Not really say the big guns in the market today, PharmEasy, 1mg and Netmeds, who believe that their disruptive capabilities will power their brands despite the temporary blip.
Currently India has about 800,000 brick and mortar pharmacies, mostly neighbourhood stores.
Such is the fragmentation that even big organised brands with marketing clout such as Apollo Pharmacy have been slow to spread their footprint (in the 30-odd years since it was launched Apollo's pharmacy business has managed a turnover of just over Rs 4300 crore).
In the interim, quasi-branded, family run store brands such as Wellness Forever, Medkart, Planet Health, Noble among others have emerged as attractive alternatives.
For e-pharmacies to break into this semi-organised and organised world of medicine stores, it is important that they plug into the system.
But the existing Drugs and Cosmetics Act of 1940 does not regulate the sector and the newcomers have all bandied under the IT Act of 2000 and the Drugs and Cosmetics Act.
The Drug Controller General of India recently directed all state FDAs to stop the online sale of medicines as per a Delhi High Court order of last year.
Pharmacies, however, continue to sell and say they are ready to contest any ruling that commands otherwise. No notification has come in yet.
Prashant Tandon, co-founder and CEO of 1mg has just launched an aggressive awareness campaign.
He says that the Indian pharma supply chain is in dire need of disruption.
While the current controversy has focused attention on the problem, the brands are looking to see if they can use this to bring about a much-needed change in the way things are run.
Consolidation and scale
"The main expectation of a consumer from the pharmacy supply chain are: authenticity, access, affordability, convenience and assistance," Tandon says.
Brands such as his can offer that, he adds.
At present, anywhere between 3-15 per cent of drugs sold in India are classified as non-standard quality (because the supply chain is largely untracked).
This raises questions around authenticity, which e-pharmacies can tackle.
Also, in tier 2 and 3 cities, where stock-outs of branded medicine is common, e-pharmacy brands can improve access.
"In the e-pharmacy model, patients have full access to a pharmacist as well as content, so they know more about their medicines and how to ensure maximum effectiveness of their prescription," Tandon claims.
If these brands can drive home these benefits, it would help build up the customer list and scale up their business.
Brokerage firm, CLSA noted in a recent report that e- pharmacies are likely to grow seven fold to $3.7 billion by 2022.
"While e-pharmacies have limited bargaining power with drug manufacturers today, scale benefits could dent manufacturers' margins in the long run," the report said.
If the government cracks down on illegal operators, or the new ruling forces a reordering of business interests, these brands can finally achieve the scale they need.
Powering the brand
According to many reports, e-pharmacies have spent well over their capacities in building their brands.
The confusion over the future of online sales could temper the enthusiasm, many say.
But is that the best way forward for the fledgling industry?
PharmEasy's co-founder Dharmil Sheth believes branding is important since it is a new category and hence expenses will be high for some time.
"Less than 2 per cent of the potential consumer base would know of this channel. We want more awareness."
He does not see a need to scale down budgets, yet.
Others are circumspect.
"Branding through above the line (ATL) must be done only to build brand salience and trust.
"Using ATL for transactional or performance marketing is an extremely inefficient channel and at 1mg, we acquire most of the transacting customers through content and word of mouth.
"Purely ATL led customer acquisition will not be sustainable from an economic perspective," Tandon says.
This is not to say that ad spends ought to be curtailed, only funds must be deployed strategically, the brands say.
"Healthcare works on trust and the consumers do feel a stronger association of trust with brands that articulate that actively," Tandon adds.
Photograph: Srdjan Zivulovic/Reuters