The Chinese central bank on Monday warned the country could face huge uncertainties in the wake of slow world recovery process and the unstable economic and financial situation in Europe.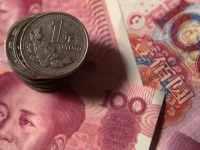 The observation came as China's revenue earnings grew slower than expected in the first two months of this year.

People's Bank of China (PBOC) governor Zhou Xiaochuan told reporters that the economic situation in other major developed countries is also an important factor that will influence China's monetary policy.

He said China needs to closely monitor some new problems related to geopolitics when working out its monetary policy.

"The world economy is highly globalised with a very active flow of capital worldwide," Zhou said adding "all of these factors will have an impact on our monetary policy. He, however, said the trade deficit during the first two months of 2012 and its impact on the exchange rate of Renminbi (Yuan is part of this currency)
is "a good thing" for China.
China's fiscal revenue rose 13.1 per cent year-on-year to 2.09 trillion yuan (approx. USD 330.27 billion) in the first two months of this year, a statement by the Finance Ministry said.
The figure was, however, considerably lower than 24.8 per cent for the entire of last year, projecting risks of further drops in the following months, Jia Kang, director of the ministry's Finance Institute said.
The fiscal revenue growth rate fell even as China's economic growth slowed to 9.2 percent in 2011 from 10.4 per cent in 2010, due to falling external demand and government control measures to contain inflation.
Jia attributed the decline during the first two months to the poor economic climate and structural factors such as a slowdown in the property sector, state run Xinhua reported.
The new data came amidst a trade deficit of USD 31.48 billion recorded by China for the first time in a decade, in in view of economic downturn in the European Union as well as slow recovery of US economy.