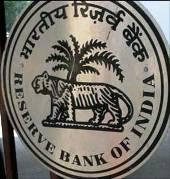 RBI Deputy Governor Subir Gokarn said on Friday he was looking at mild recovery in growth despite decline in industrial production to 3.5 per cent in March.
"Our outlook for the year 2012-13 is for a mild recovery in growth.
"Our projection in the April policy statement was that the growth for 2012-13 was at 7.5 per cent. In that we expect some bottoming out of this process over the course of the year", he said speaking on 'Monetary Policy Challenges in a turbulent world' organised by the CII Southern Region in Bengaluru.
To a question on the latest Index of Industrial Production Data, Gokarn said concerns had been raised about IIPD for sometime now.
"As a single indicator of growth activity, it is perhaps a little inadequate at this time.
"But we have to take a number of other variables into account.
"We
have the Project Management Institute, our own surveys and coporate analyses. All these indicate that there is a sort of slowing down which we have been saying for quite sometime".
Remarking that one reading of the IIPD would not change the conclusion, Gokarn said he could not comment at the moment on whether the number (3.5 per cent) suggested a much deeper slowdown or not.
"I think we need to go back and analyse and also place in the perspective of other indicators that we watch", he said.
He said: "We have to live with the possibility that global slowdown determined by the oil prices, capital flows and demand conditions will remain challenging for time to come.
"However, the good news is domestic growth is balancing and stabilising".
Gokarn said financial and external pressures (liquidity conditions and exchange rates) are strongly influencing the policy environment.