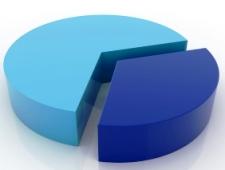 Private equity player Warburg Pincus has yet again started its exit process from business process outsourcing firm WNS.

Since the start of the year, the PE player has no board representation in the company.

According to a 6-K filing to the US Securities and Exchange Commission made by WNS, Jeremy Young, who was a board nominee of Warburg Pincus since 2004, has ceased to be an employee of Warburg Pincus with effect from December 31, 2012.

Accordingly, he ceased to serve as a nominee of Warburg Pincus with effect from December 31, 2012.

Young, however, remains on the WNS board as an independent director. Warburg Pincus, one of the largest shareholders in the company, owns approximately 28.8 per cent shares in WNS.

Sources in the know said that the PE firm does not intend to appoint a new board member. An email sent to Warburg Pincus did not elicit any response.

An email response from WNS said: "From WNS's point of view, the focus is to drive our business momentum forward. We cannot comment on individual shareholders stakes, you need to ask them."

Warburg Pincus invested in WNS in 2002 buy picking up a 64.7 per cent stake for $40 million.

The PE firm brought down its stake in the BPO firm in 2011 by selling its stake in the company's follow on public offer.

Warburg Pincus reduced its stake from 48 per cent to 28.8 per cent through this FPO.

At current price, Warburg Pincus' stake of 28.8 per cent, or 14.2 million shares, are valued at $170 million (Rs 928 crore).

In
the recent past, the stake sale buzz has gained momentum.
According to reports, Warburg Pincus is looking at a 50 per cent premium for its stake. In other words, a buyer will have to be prepared to pay up around $254 million (Rs 1,392 crore).
In 2009, Warburg Pincus had initiated process to exit from the company.
PE players Kohlberg Kravis Roberts & Co other than Bain Capital, Carlyle and some BPO-IT players had apparently shown interest in acquiring a majority stake in the company. But the deal did not happen due to valuation mismatch.
Earlier attempts of the PE player to get the desired valuation was also marred due to the performance of the company. However, over the last few quarters, the company has undergone restructuring and has managed to improve its performance.
For the third quarter ended December 31, 2012, WNS reported a growth of 6.3 per cent sequentially to $120.2 million and a 2.5 per cent growth year-on-year.
Its net profit was also 52.2 per cent to $6.1 million on a year-on-year basis.
More importantly, the company had cash reserves of $86.3 million.
In the recent past, BPO players have managed to generate interest among PE players.
Recently, Bain capital had acquired a 30 per cent stake in Genpact for $1 billion.
Firstsource Solutions also managed to get RPG-Sanjeev Goenka Group on board.