Vistara has accelerated fleet expansion plan from June 2018 to earlier, open to talks with Boeing as well.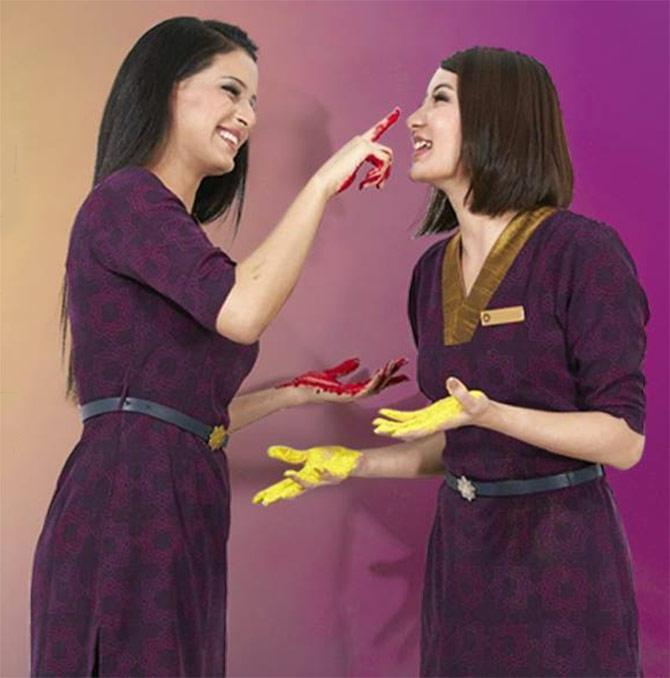 Air Vistara is in the process of reviewing its plans to fly abroad, following the government amending the controversial 5/20 rule which restricted new domestic airlines from flying abroad.
After the new civil aviation policy, the airline should be ready to fly to foreign destinations after 18-24 months. Currently the airline has 11 aircraft in its fleet, which will touch 20 by June 2018.

The airline's chief executive Phee Teik Yeoh said: "Based on our current plan, our fleet size will touch 20 by June 2018. We are seriously thinking of advancing our plans."
At the time it was formed, the airline had put in place a 10-year fleet plan, which included its international capacity as well.
These plans are being dusted and revisited so that a clear flight path is put in place.
The number of new aircraft that Vistara inducts will depend on routes and the frequencies it gets on them.
Even though 70 per cent of international traffic from India goes westwards, currently short and medium haul flights -- Yeoh says it doesn't mean that they will necessarily commence international operations to Western destinations. It could be the reverse.
The new civil aviation policy has scrapped the requirement of an airline to have five years of operations in India before it is eligible to fly abroad.
Also, an airline will have to allocate 20 aircraft or 20 per cent of its capacity, whichever is higher, to the domestic sector before it starts international operations. Thus, an airline will need to have at least 20 aircraft in its domestic fleet.
In India, Vistara operates an Airbus fleet. Yeoh said the airline is open to both Boeing and Airbus while looking at fleet expansion.
Even though it is relatively more expensive to manage two different aircraft types for a small fleet, Yeoh believes that a lot depends on the deals offered by the OEMs, which at times can be attractive enough to offset higher maintenance expenses.
Given that Vistara has a long-term view on the sector, both Boeing and Airbus will want to court the airline.
The airline also has the option of acquiring aircraft on lease from lessors.
How soon Vistara launches its overseas operations will depend on two variables.
For starters, it has to acquire more than 20 aircraft. The current fleet plan is for the domestic needs and will not be deployed overseas.
So whatever the airline acquires over and above this will be deployed overseas. Since the time it launched operations, Vistara has added four-five aircraft a year.
A similar number will have to be added for its international operations too in the first year, claim experts.
Availability of aircraft - through lease or purchase or a buy and lease back - will also determine the timing of Vistara's overseas service launch.
The second variable will be the positioning of service offering itself as the airline will be competing with some of the best in class carriers.
Currently, India has air services agreements with 109 countries, of which only 29 are being used by Indian carriers.
Vistara also believes that there are plenty of new destinations that it will explore while planning what routes to fly.
The profile of the Indian consumer is changing fast and so also are their preferences for travel destinations. According to analysts, 45.7 million Indians travelled overseas in FY15. The share of Indian carriers got only 37 per cent share of this traffic.
FLIGHT PLAN
Plans to accelerate fleet expansion plan to 20+ before 2018
Open to adding both Boeing & Airbus aircraft to expanded fleet
Airline evaluating leasing, purchase and purchase and lease back option for fleet expansion
Airline to look at new destinations other the 29 countries that Indian carriers fly to at present