EazyDiner will be a restaurant reservation platform offering reviews, reservations, deals and a concierge services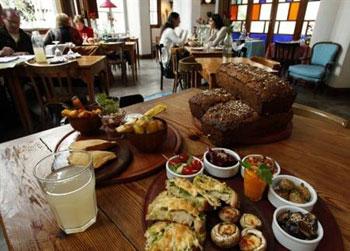 Vir Sanghvi, food writer and TV host, launched EazyDiner, India's first restaurant reservation platform that offers reviews, reservations, deals and a concierge services that can help patrons pick restaurants.
''We are a combination of Open Table (table booking), Yelp (discovery) and Zagat (restaurant reviews),'' said Sue Reitz, managing director & co-founder, EazyDiner.
The venture is backed by Deepak Shahdadpuri, MD, DSG Consumer Partners, and GulpreetKohli, Ex MD – ChrysCapital, who have invested in $1 million into the start-up.
It has roped in several eminent people in its advisory council like Oberoi Group Joint MD Vikram Oberoi, The Leela Palaces MD Dinesh Nair, Speciality Restaurants founder & CEO Anjan Chatterjee, among others.
It will also help diners get discounts with every reservation, who will also earn loyalty points for every table booking. The firm will make money from advertising and by charging restaurants a booking fee.
It has launched its mobile app and made 4,000 bookings with soft launch in Delhi NCR. It will launch in Mumbai in July, followed by Bangalore, Hyderabad, Pune and Chennai within this year.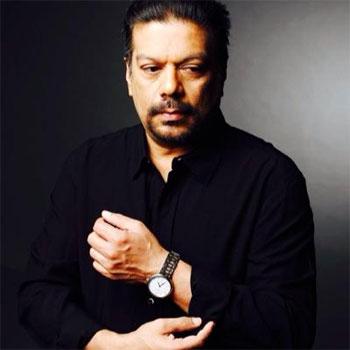 Commenting on the launch, Vir Sanghvi, co-Founder, EazyDiner said, "The restaurant revolution is here. More restaurants are opening than ever before and Indians are eating out more frequently. EazyDiner is a way of helping diners make the right choices and putting restaurants in touch with the modern Indian diner.''
''It doesn't just make reserving tables easy but it also offers curated reviews by some of India's top critics. The site contains the most up-to-date information on dining trends and our concierges are on hand to guide diners through the restaurant world.
Plus, every booking through EazyDiner comes with an EazyDeal which could save diners anything from 10 per cent to 50 per cent of the total bill. This is the only restaurant site with authority and influence."
Deepak Shahdadpuri, managing director, DSG Consumer Partners commented, "The F&B sector in India has been relatively slow to adopt new technologies, in tandem with the change in eating habits, lifestyle trends and consumer behaviour.
EazyDiner is a platform that serves the needs of both the restaurants and diners. The company's vision is to reduce as much friction as possible in the dining out experience from discovery, search and reservations.''
''EazyDiner brings together everything a diner is looking for: curated content, top critic reviews, real time online reservations, a concierge service and a dining loyalty program. Diners love being able to get real time confirmation when booking with restaurant partners. Restaurants can now use EazyDiner's reach and marketing to attract more guests to dine with them. EazyDiner is led by a team of experienced hospitality professionals who understand the needs and pain points of the industry and are now leveraging technology to address them."
EazyDiner launches in Mumbai on July 1 with complete listing details of over 7,500 restaurants in addition to 500 partner restaurants with online reservations and exclusive deals. EazyDiner will roll out operations in Bangalore, Hyderabad, Pune and Chennai within this year.
Founded in late 2014, EazyDiner is India's first online restaurant reservation platform curated by India's leading food critic VirSanghvi and and passionate hoteliers. EazyDiner helps a user: read concise reviews and recommendations by top critics, find great restaurants and bars, make online reservations within 30 seconds and every reservation comes with a deal which enhances the dining experience, whether it is a substantial discount or a glass of wine for every diner.
In addition to this, one can talk to an experienced food concierge for personalised recommendations, and get EazyDiner points which can be further redeemed for dining vouchers. EazyDiner has over 8,000 restaurant listings with menus and already has close to 300 restaurants for online reservations in Delhi NCR. EazyDiner is committed to leading the Indian dining revolution with advanced database management of active diners and recommendations by top food critics.