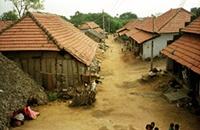 Commercial banks would come out with a plan for financial inclusion by the end of the financial year, RBI Governor D Subbarao announced during a bankers' meet on financial inclusion and promotion of financial literacy.
All the villages with a population of over 2,000 will have access to financial services by the end of 2009-10, he added.
"Commercial banks usually take financial inclusion as a compulsion, but we should realise there is a tremendous opportunity at the bottom of the pyramid. We need to penetrate deep into the rural market, which is a challenge as well as an opportunity," Subbarao said.
This rural outreach would result in manifold increase in the demand for financial services, he added.
Later addressing media persons, Subbarao pointed out that the non-banking financial companies could also play a significant role in deepening the process of financial inclusion. NBFCs can reach out where banks cannot, he added.
He hinted the central bank might revisit its growth projections for the economy in January 2010, but refused to spell it out further.
Subbarao also stressed on inclusion of financial literacy in the curriculum of schools and colleges to ensure the coming generation was not financially handicapped.
"I am going to hold talks with the Orissa chief minister, wherein I will request him to include financial literacy as part of the curriculum in schools and colleges. By which, we can raise the demand for financial services," Subbarao said.
Subbarao visited Jalanga village in Orissa's Bhadrak district under an outreach programme. The village has been adopted by UCO Bank under its financial inclusion initiative. Besides interacting with the bankers, Subbarao inaugurated a Farmers Club at the village, and distributed the self-help group linkage certificates and also the pass books of no-frills accounts of the people.