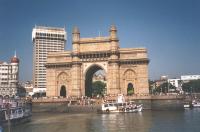 Maharashtra is facing trouble on two fronts: economic development and fiscal management.
A Rs 2,000-crore (Rs 20 billion) package it has announced for the debt-riddled farmers of Vidarbha may now turn the state government's latest Rs 58-crore (Rs 580 million) revenue surplus budget into a revenue deficit one, according to sources.
It can force the authorities to introduce at least 15 to 20 per cent cut in its planned expenditure, an official said.
All this, when the Planning Commission has already approved a Rs 42,000-crore (Rs 420 billion) annual plan for 2011-12.
On top of it, the government has no alternative but to release packages for cotton, rice and soyabean, following strong demands from the opposition as well as treasury benches.
All that chief minister Prithviraj Chavan could do was to stay firm in his refusal to pay bonus to farmers on the basis of per quintal; instead go by the cabinet's decision to tread the per-hectare path.
A senior official said the government would find itself under increasing pressure, given the present slowdown and a race to fulfill tax mobilisation targets, besides the Rs 2,000 crore (Rs 20 billion) package unveiled for farmers in Vidarbha (where peasants continue to commit suicide).
"Thus, you can't rule out the possibility of a revenue deficit by the end of the fiscal," he told Business Standard.
Similarly, a possible imposition of a 15-20
per cent cut in planned expenditure would eat into the money allocated for several development projects.
A clear picture will emerge once a decision is taken "in due course of time", he added.
The official recalled that the government had announced earlier in the day that it would now offer a bonus of Rs 1,500-2,000 per hectare for cotton growers.
"This would be worth roughly Rs 1,500 crore (Rs 15 billion). The per-quintal compensation would translate to Rs 18,000 crore (Rs 180 billion). We can't go for it," he said.
"The balance Rs 500 crore (Rs 5 billion) would be distributed for rice and soyabean growers from Vidarbha.
The government's announcement in the state legislature comes at a time when the opposition parties - and farmers, especially - are pressing for a minimum support price of Rs 6,000 per quintal against the MSP of Rs 3,300 per quintal announced by the Centre.
The government's announcement is expected to give relief to the cotton growers, especially when the state has pegged the crop production at 42.5 million quintal from 4.1 million hectare during the current season.
It has projected a cotton purchase of 17.5 million quintal; and the government would have to provide Rs 513 crore (Rs 5.13 billion) towards the margin amount to the state-run Maharashtra State Cooperative Cotton Growers Marketing Federation.