Vedanta Ltd, which is planning to restart its copper plant in Tamil Nadu, is weighing the option to sell the unit at a valuation of up to Rs 4,500 crore, banking sources have said.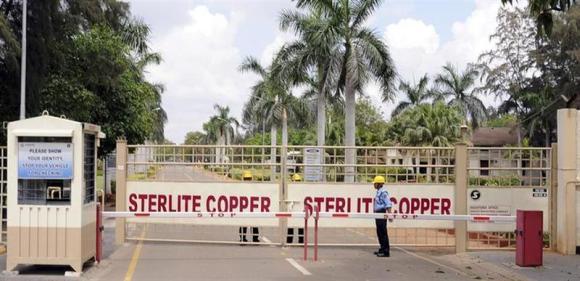 The company had sought expressions of interest (EoIs) for the plant in June last year but did not get a good response as the unit was shut for the last five years.
"The process has now restarted with the bankers reaching out to potential bidders," said a banker.
On June 12, the company had invited EoIs for carrying out plant 'restart activities' after a Supreme Court direction.
The plant was closed after an order was issued by the Tamil Nadu Pollution Control Board (TNPCB).
Vedanta had moved the Supreme Court against the closure and the final judgment is expected by August.
An email sent to Vedanta did not elicit any response.
Vedanta Resources (VRL), the parent firm of Vedanta Ltd, is currently busy raising funds to repay its debt.
The funds raised by Vedanta by selling the plant will help in its own capex of $1.7 billion for the year, bankers said.
Analysts expect VRL to be successful at servicing its debt maturities in the next few months, aided by the recent $1.3 billion fundraising efforts.
Analysts say more funding channels are still open like dividend upstreaming, domestic bond private placement of up to Rs 2,100 that was recently approved by the board and asset sale.
VRL has $1.7 billion of short-term investments in various bank deposits, quoted bonds and mutual funds as of March 2023.
This, analysts at CreditSights believe, could be liquidated if the need arises and at potential losses from mark-to-market.
"Pledging of residual promoter stake in Hindustan Zinc (HZL) by Vedanta Ltd for up to 2.7 per cent stake, is estimated to raise an additional $190 million of debt.
"We also think VRL's timely debt repayments so far could support lending sentiment.
"While we anticipate lacklustre commodity prices through FY24, we think the impact is mitigated by lowered FY24 production cash costs and higher FY24 production guidance," said analysts at CreditSights. Vedanta's shares closed at Rs 281 a share, down by 0.5 per cent.