US India Business Council (USIBC) has urged New Delhi and America to take steps to strengthen bilateral trade relationship to realise their "true business potential".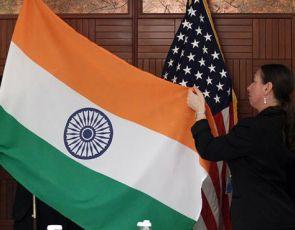 During his testimony before the US International Trade Commission tomorrow on "Trade, Investment, and Industrial Policies in India: Effects on the US Economy," USIBC president Ron Somers will call on both countries to overcome challenges and strengthen their partnership, a media release said yesterday.

"This will pave the way for the world's two largest free-market democracies to shape the destiny of the 21st Century - for the better," Somers said in his prepared testimony, according to the release.

India's size, economic prominence, geopolitical influence and shared values with America make it an indispensable ally, Somers argues, therefore any and all policy discussions about India should operate from that understanding.

With a population of 1.24 billion people, more than half under the age of 25, India is poised "to become the world's largest consumer market," he said.

These facts, coupled with the growth of India's middle-class present "an extremely lucrative market for American goods and services.

"Since President George W Bush visited India in 2006, two-way trade has grown from approximately USD 25 billion to more than USD 100 billion today," he said.

The growth of India's civil aviation industry has been a major boon for US manufacturers.

"Entire fleets of India's new private aviation industry rely wholly on US exports and content, creating literally
hundreds of thousands of jobs here in the United States," Somers said in his written remarks submitted to the USITC.
That's just one success story of many.
Another is India's telecommunication industry: After opening the market to foreign direct investment, India has become the fastest growing telecommunication market in the world, registering some 10 million cell phones every month, he said.
But it's not all about the export and investment opportunities that benefit US businesses and create jobs for Americans.
The US and India are cooperating in cyber security, national defence, higher education, clean energy, diabetes and other health issues, low-cost medical technologies, science, space and many other areas.
And India's commitment to democracy, especially in a troubled region of the world, means that America should embrace the relationship even when there are the inevitable disagreements on government policies.
India's 2014 general election, with an unprecedented 800 million voters eligible, presents an opportunity for America to show its support of the nation's representative government, he said.
Somers said that India should take a number of steps to boost trade and give the US better access to India's economy.
Such steps include improving infrastructure and creating a regulatory environment that rewards and protects intellectual property.
"These and other issues can and must be resolved through ongoing cooperation and dialogue," Somers said.
"Similarly, the United States must avoid unnecessary steps that would threaten US -India relations and a shared, vibrant knowledge economy," Somers cautioned in his prepared testimony.