A federal body on Thursday began a hearing on the impact of Indian trade policies on US businesses wherein American bodies and advocacy groups slammed India for its trade practices, alleging they hit their jobs and business.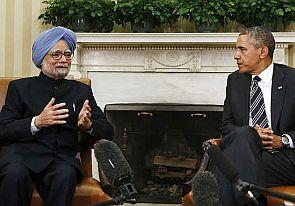 About two dozen speakers representing various business and advocacy groups are expected to testify over two days before the US International Trade Commission (USITC), which is holding the hearing at the request of powerful Senators.

USITC has been asked to submit its report by November.

While majority of the American groups slammed India's trade practices, with one of them accusing India of being an "international outlier", several businesses and advocacy groups came out in support of New Delhi's trade policies, including those related to the contentious intellectual property and local content manufacturing.

Many, including eminent international economist Arvind Subramanian, cautioned USITC against recommending taking punitive measures against India, given the strategic ties between India and the US.

However, representatives of the majority of American organisations continued to slam India.

"In order to better the trading relationship with the United States, and to encourage its own local industry, India must work to reduce barriers to trade and market entry," Brian Pomper, Alliance for Free Trade with India, said in his testimony.

Across multiple sectors, the theme is the same: the Indian government provides ceremonial acts to "prove" it is working on the continued liberalisation of its economy, but the results do not change, he said.

"India has a significant way to go to become a responsible stakeholder in international commerce. While other countries continue to work towards greater liberalisation and free trade, India remains highly protectionist over a range of industries. In order to better the trading relationship with the United States, and to encourage its own local industry, India must work to reduce barriers to trade and market entry," Pomper alleged.

While studies have shown the importance of IP to fostering jobs, stimulating economic growth, and creating knowledge
economies, the Indian government continues to disregard protecting intellectual property, said Mark Elliot, of the Global Intellectual Property Centre, of the US Chambers of Commerce.
"Over the last 18 months, these policy, regulatory, and legal decisions have deteriorated India's investment climate, particularly its IP environment, making India an outlier in the international community," he alleged.
International Intellectual Property Alliance demanded that India should provide fertile ground for trade in copyright-intensive goods and services.
"Unfortunately, content theft – piracy – and market access barriers, negatively impact the ability of domestic and foreign creators alike to fully enjoy their rights, resulting in significant underperformance," alleged Michael Schlesinger, representing the alliance.
Dilip Shah, secretary general of the Indian Pharmaceutical Alliance (IPA) refuted the allegations.
"I believe the respect in India for the knowledge leadership of the US is high and this constitutes a firm basis to believe in the potential of an evidence-based dialogue for mutual benefit, as opposed to other options," he said.
In his testimony, Shah said that some of these concerns are procedural, as for example, the 'unnecessarily burdensome patent application requirements'.
This provision is applicable to all applicants, Indian and foreign, he said.
"All that it requires is a statement from the applicant giving particulars of applications made for the same or similar subject matter in jurisdictions outside India and updates on them till the grant or rejection of the patent in India. This will help Indian Patent Office to sensitise itself with the thinking of other jurisdictions," Shah said.
"Since 2005 when India fully implemented the TRIPS Agreement, over 1500 patents have been granted to the top nine global pharmaceutical companies alone, for products and compositions, apart from patents for manufacturing processes," he said.
"When the innovator pharmaceutical industry talks of 'denial' of patents, it is not talking of patents for medicinal products in general, but really of second or third patents for the same product. We also need to examine whether such denial is 'unjustified'," Shah said.