US-based liquor-maker Beam Inc is investigating "actions of certain individuals" in its Indian operations following an internal audit.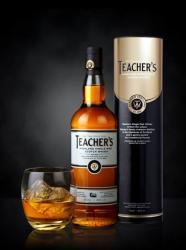 "Based on a routine internal audit of operations in India, we are taking a closer look at the actions of certain individuals and practices in the India business," Beam Inc spokesperson Clarkson Hine said in an e-mailed reply.

According to various reports, the company, which is the fourth largest spirits firm in the world, has initiated investigations into alleged financial irregularities at its Indian unit.

According to a report published in The Times of India, the list of misdemeanours investigated include excise duty violations, invoicing problems and handing over distribution in some key markets to relatives of the top brass. Top executives in sales and finance departments as well as some regional
sales heads are being probed, said the report.
When asked if the senior management of the Indian unit, including its Indian sub-continent CEO and managing director Harish Moolchandani, have been asked to keep away from work, Hine said: "As a matter of company policy, we do not intend to discuss the details of our review or personnel matters."
Moolchandani could not be reached for comments.
The liquor firm's audit of its Indian operations comes on the heels of German sportswear major Adidas filing Rs 870 crore (Rs 8.7 billion) fraud case against two former top executives of group firm Reebok India.
Beam Inc currently sells Teacher's Highland Cream, Teacher's 50-12 Years Old and the recently introduced Teacher's Origin, Teacher's 25 Year Old and Teacher's Highland Single Malt in India.
Hine said that India is an attractive market for Beam and the company is determined to continue investing in its future growth there.