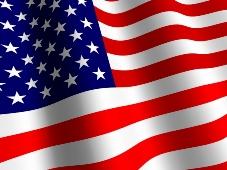 US stock index futures signalled a sharply lower open on Friday after a Republican proposal for averting the 'fiscal cliff' failed to get enough support.

Futures for the S&P 500 were down 1.4 per cent, Dow Jones futures were 1.3 per cent lower and Nasdaq 100 futures were down 1.4 per cent at 0939 GMT.

Late on Thursday, House of Representatives Speaker John Boehner conceded there were insufficient votes to pass his tax bill to help avert the 'fiscal cliff' of automatic tax rises and spending cuts, leaving only 11 days for politicians to come to a deal.

Nike Inc will be in focus after it reported forecast-topping quarterly profit on Thursday on strong North American demand, while its orders volume indicated steady worldwide demand.

Its shares jumped 6 per cent after the bell.

Research In Motion shares tumbled more than 10 per cent on Thursday after the company reported the first ever decline in its subscriber numbers and outlined plans to transform the way it charges for its BlackBerry services.

Red Hat Inc, the world's largest distributor of Linux operating software, posted third-quarter revenue above analysts' estimates on strong growth in its subscription business, sending its shares up 6 per cent in after-market trading.

Instagram, the popular photo-sharing service own by Facebook, has retreated from some but not all of the controversial changes in its terms of service that prompted a fierce backlash from users earlier this week.

Shares in the defence sector will be in focus after the US House of Representatives approved the final version of the annual defense policy bill on Thursday.

The bill authorizes $633.3 billion in defense spending for 2013, easing limits on satellite
exports and providing more Marines for embassy security.
US diversified manufacturer Crane Co said it will buy MEI Conlux Holdings and its Japanese affiliate for about $820 million from private equity firms Bain Capital and Advantage Partners to widen its base in making machines that can handle money through automated mechanisms.
US railcar maker Greenbrier Companies Inc has yet again rejected a bid from American Railcar Industries Inc, controlled by activist investor Carl Icahn, saying the sweetened offer still undervalued the company.
Oil giant ConocoPhillips will sell its Nigerian businesses to Oando Energy Resources Inc for about $1.79 billion, the companies said on Thursday.
Tech giant Apple Inc, battling Samsung Electronics Co over patents in several countries, argued on Thursday that a US appeals court should reconsider its decision to overturn a pretrial sales ban on Samsung for infringement.
The US Air Force is unlikely to reach an agreement with Lockheed Martin Corp before the end of the year about a multibillion dollar purchase of new military communications satellites, a top Air Force acquisition official said.
On the macro front, investors awaited data on durable goods, at 1330 GMT, as well as the Thomson Reuters/University of Michigan final December consumer sentiment survey, due at 1455 GMT.
US stocks rebounded from early losses on Thursday after Republican House Speaker Boehner said he would keep working on a solution to the 'fiscal cliff' while also slamming President Barack Obama's approach to budget talks.
The Dow Jones industrial average gained 59.75 points, or 0.45 per cent, to close at 13,311.72.
The S&P 500 rose 7.88 points, or 0.55 per cent, to 1,443.69.
The Nasdaq Composite climbed 6.02 points, or 0.20 per cent, to 3,050.39.