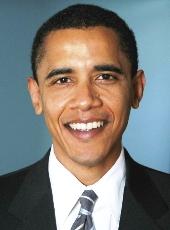 US President Barack Obama has asked Republicans to move beyond partisan objections to compromise with him on averting the year-end fiscal cliff.

"If you just pull back from the immediate political battles, if you kind of peel off the partisan war paint, then we should be able to get something done," Obama said.

Obama and congressional Republicans are struggling to come up with a deal to avoid year-end tax hikes and spending cuts that many economists say could plunge the economy back into recession.

The president made a fresh offer earlier this week that would raise taxes on those making $400,000 a year or more, but the House of Representatives could vote on a proposal by Speaker John Boehner that would extend current tax rates for all but those making $1 million or more.

Obama said he is still optimistic that a deal is possible, but said he is puzzled that Republicans have not yet accepted his plan as a basis for negotiation.

"Frankly up until about a couple of days ago, if you looked at it, the Republicans in the House and Speaker (John) Boehner were in a position to say, we've gotten a fair deal.

The fact that they haven't taken it yet is puzzling," Obama told reporters on Wednesday at an impromptu White House news conference.

Obama said this could be because them co-operating with him could make them vulnerable in their election districts.

"Cooperating with me may make them vulnerable. I recognise that," said US President in response to a question.

Obama categorically asserted that he is not going to negotiate with the Republicans on debt limit or their attempt to use this as next pressure point.

"We have been very clear about this. This is the United States of America, the greatest country on Earth, the world's economic superpower.

"The idea that we lurch from crisis to crisis, and every six months, or every nine months, that we threaten not to pay our bills on stuff we've already bought, and default, and ruin the full faith and credit of the United States of America -- that's not how you run a great country," he said.

"So I've put forward a very clear principle: I will not negotiate around the debt ceiling. We're not going to play the same game that we saw happen in 2011 -- which was hugely destructive; hurt our economy; provided more uncertainty to the business community than anything else that happened," Obama said.

Obama said it is important to reduce deficit in a balanced and responsible way.

"In order to arrive at a compromise, I am prepared to do some very tough things -- some things that some Democrats don't want to see and probably there are a few Republicans who don't want to see either," he said.

"But the only way that we're going to be able to stabilise the economy, make sure we've got a platform for long-term economic growth, that we get our deficits under control and we make sure that middle-class families are protected is if we come up with something that members of both parties in Congress can support," said the US President.
Image: US President Barack Obama