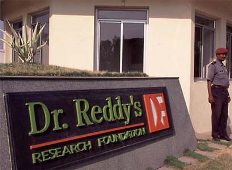 US-based drug discovery firm Albany Molecular Research, Inc (Amri) has filed two new patent infringement lawsuits in the US District Court in New Jersey against Dr. Reddy's Laboratories Ltd., Dr. Reddy's Laboratories, Inc. and Sandoz, Inc.
The patent relates to the manufacturing process for the active ingredient in Sanofi-Aventis' Allegra and Allegra-D drug products. Both Dr Reddys and Sandoz are known to be marketing these products in the US.
"We believe this patent infringement filing strengthens our litigation strategy on Allegra, Allegra D-12 and Allegra D-24 against these generic drug companies in the US and other jurisdictions. Amri remains committed to vigorously protecting and enforcing its intellectual property," said Amri chairman, president and CEO Thomas E D'Ambra in a press release said.