Indian pharmaceutical companies, which always wanted a big share in the global copycat drug market, are betting high on the oral contraceptive (OC) market in America.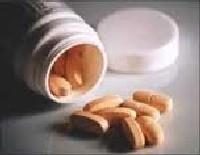 Apart from Glenmark, Sun Pharma and Lupin are set to tap part of the $4.5-billion US market for OCs, through new generic versions.

However, there will be no smooth ride, as more global companies are readying to enter the same segment.

Glenmark was the first Indian company to enter this market there and also holds the largest basket of OC drugs in the US; it sells four.

Glenmark Generics is selling Briellyn (Ovcon, developed by Warner Chilcott), Heather tablets, (Watson's Nor-QD tablets), Norethindrone 0.35 mg tablets (Micronor of Ortho McNeil Janssen Pharmaceuticals) and a generic version of the Ortho Tri-Cyclen tablets of Ortho McNeil-Janssen Pharmaceuticals Inc.

According to a study by Guttmacher Institute, there are 62 million US women are in their childbearing years (15–44 years).

Seven in 10 women of reproductive age (43 million women) are sexually active and do not want to become pregnant.

Also, for women younger than 30, the pill is the leading method, constituting 28 per cent of the total population of women who practise contraception.

In September, Lupin had received a final nod from the US regulator, the Food and Drugs Administration (FDA), to market Nor-QD tablets.

Last month, it got FDA approval to sell a generic version of the 'LoSeasonique' tablets, another oral contraceptive drug, with 180-days marketing exclusivity.

Last month, Lupin reached a settlement with Warner Chilcott Plc over pending patent litigation involving the latter's oral contraceptive products, Loestrin 24 Fe and Femcon Fe.

Nilesh Gupta, group president and executive director, Lupin, said: "Though the first of the OC products off the block, the generic version of Nor-QD tablets, is a small one, with estimated sales of $52 million for the year ended June 2011, Lupin has built a 30-product OC pipeline for the US market. We could very well look at $100-million in revenues over the next three years from our OC pipeline." Lupin had set up a dedicated OC facility in Indore, inspected and certified by the US FDA as early as November 2009.

Sun Pharma has filed an Abbreviated New Drug Application for the generic version of Bayer's $400-mn Yaz and for Ortho Tri-Cyclen Lo, owned by Ortho McNeil Janssen Pharmaceuticals.

"Sun Pharma is not targeting all products, as it already foresees heavy competition and commoditisation in some of the products," a recent report from Kotak Securities said.

Nitin Bidikar, associate director, KPMG India, said, "Indian pharma companies with generic products would do well to focus on high growth and value therapeutic segments to be successful in the developed markets."

A Sun pharma spokesperson refused to disclose ANDA numbers and company strategy in the OC market.

Apart from Sun and Lupin, Mylan and Sandoz have also filed ANDAs for Ortho Tri-Cyclen Lo.

The Kotak Securities report said, "What was a two-player generic segment in the US comprising Teva and Watson will soon become a six-player generic segment with the entry of more players like Glenmark, Lupin, Mylan and Sandoz." US-based Mylan has 22 ANDA filings, to be launched between 2011 and 2014.

The high market shares enjoyed by Teva and Watson are a major concern for the new entrants.

Watson, which markets a little over 30 OCs, enjoys 36 per cent market share in the segment there. Teva's proprietary OC sales in the US (excluding generics) are $400 mn. Watson's top five OCs account for half its revenues.

Teva and Watson enjoy 70 per cent market share in Ortho Tri-Cyclen, with sales of $115 mn and $45 mn, respectively.

According to a Kotak report, Teva, the first company to launch generic Yaz in 2010, had a 25 per cent erosion in its market size to $578 mn for the 12 months ending February 2011, from $780 mn for the 12 months ending December 2009.

Sandoz entered in early 2011 and is selling four OCs with a meaningful size, including the biggest combination pills, Yaz/Yasmin.

Though Glenmark was the first Indian company to enter this space in April 2010, analysis of quarterly sales shows little success till date, the report said.