India emerges as a top destination to set up incubators for global firms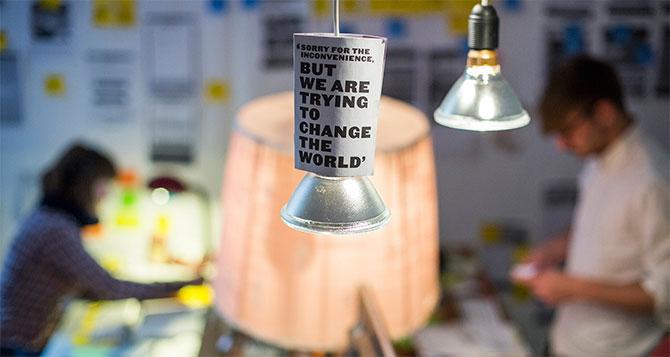 The US government is looking to mentor Indian start-ups, hoping that some of them would scale up their operations and set up shop in that country.
The US State Department has begun a start-up incubator programme, Nexus, in association with the IC² Institute of The University of Texas at Austin, in India.
Nexus plans to mentor around 60 start-ups by the end of this year and help 12 of them raise funds to build their business.
While Nexus has started functioning in Delhi, it would expand to get the participation of start-ups from other parts of the country.
Experts would provide mentorship to entrepreneurs, help them plug technical challenges and aid them in securing funds. The incubator might also facilitate some of the best start-ups to set up a base in the US.
"We would help them understand the sector, how to talk to potential customers and partners... and at a deeper level understand what the issues are," said Cliff Zintgraff from The University of Texas, who is an advisor to Nexus.
The initiative from the US comes even as there is growing rhetoric from President Donald Trump to protect local jobs and shift issuance of work visas to more qualified professionals.
Asked if such initiatives were a futile exercise in the era of protectionism, he said if a product was useful in one market, it would probably be useful in other markets as well. "Entrepreneurship is never futile. It transcends any policy or politics," said Zintgraff.
Nexus would be organising workshops with the Indian Angel Network, TiE, and PE investors.
"We are not an accelerator; there are many for-profit accelerators in India. We do not take equity or commission. Yes, we will do funding if it makes sense, but that is not our number one goal," said Erik Azulay, director, Nexus.
The US is not the only country that is wooing Indian start-ups. South Korea has opened its K-Startup Grand Challenge for start-ups that could potentially build collaborative technology with Korean companies.
The challenge would open gates for the Indian technology start-ups to enter the Korean market and further expand its reach to global customers, says Lee Kyung-hwan, executive director of India-Korea SW Cooperation Center.
India has emerged as a top destination to set up incubators by global firms. NetApp and Bosch opened their startup incubators this week.
IC² runs such incubators in almost 25 countries in partnership with the US State Department.
Azuley said the US government would not take Indian companies directly to the US. They would be helped via several funds and the University of Texas might also give them the opportunity to go to the US if these companies make sense for these start-ups to operate there, he said.
"On one hand we are a public organisation and cannot support private firms, but there are several US-Indian funds that do support startups and we are working with them," said Azuley.
Nexus has already got in touch with a host of top Indian educational institutions, including IIT Delhi and ISB, and would be working closely with them in the mentorship programme.
Photograph: Thomas Peter/Reuters