This is not just a Ranbaxy or Wockhardt problem, says K Satish Reddy

Import alerts are often the result of pharmaceutical companies not paying adequate attention to the fact that there has been an increased scrutiny of manufacturing practices by the US Food and Drug Administration (US FDA), according to Indian generics company Dr Reddy's Laboratories.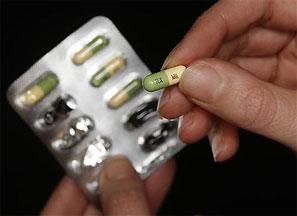 "This is not just a problem of Ranbaxy or Wockhardt and neither was any witch-hunting happening against the Indian companies," K Satish Reddy, vice-chairman and managing director of Dr Reddy's, said.

He was responding to a question on whether the import ban issued earlier this week on Ranbaxy's Mohali facility by FDA was an isolated case or a problem to worry other Indian generic players. Reddy reiterated the need to focus and invest in manufacturing standards, which is the one thing that requires utmost attention,, more particularly in the face of growing scrutiny.

However, Reddy said the import alerts were not uncommon to the foreign companies either, but the kind of negative publicity generated in our country when an Indian company got an import alert was not seen anywhere.

On the likely gain by the Indian pharmaceutical companies from the recent fall in the rupee value, Reddy said the long-term impact of the currency volatility had to be assessed even though there could be some gain in the short term on the dollar front. He added the rupee depreciation also impacted he pharma players as they too imported certain raw materials.

Centre for Disease Biology Union Minister for Science and Technology S Jaipal Reddy on Saturday inaugurated the newly set-up Centre for Disease Biology at Dr Reddy's Institute of Life Sciences, founded as a public private collaboration by the company's founder K Anji Reddy. The new centre would be focusing on diabetes cure, an area Dr Reddy's also focused in the past on chemistry side.

As India is home for the highest number of diabetic patients in the world, the research institutes should take it as an opportunity to find a solution for the whole world in curing the disease, the minister said.

According to Satish Reddy, Dr Reddy's continues to focus on drug research targeting the diabetes disease though it had abandoned research on a previous class of molecules as it was getting nowhere.