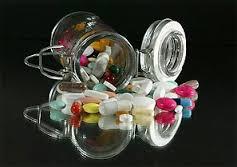 The US drug regulator may inspect a new facility of Hyderabad-based Divi's Laboratories in January, sources said.

The move assumes significance because a go-ahead from the US Food and Drug Administration for the new unit in Visakhapatnam is likely to give a huge boost to the company's revenues in upcoming quarters.

An email questionnaire sent to Divi's Laboratories did not elicit any response. Shares of the company jumped around five per cent in the past one week to touch a high of Rs 1,235.50 on Monday from a low of Rs 1,171 last Thursday on the Bombay Stock Exchange.

On Monday, Divi's Labs' shares closed at Rs 1219.05 apiece, down 0.27 per cent from the previous close.

Divi's Laboratories with a market capitalisation of around Rs 17,000 crore (Rs 170 billion) is considered pioneers of contract research and manufacturing services.

According to the company's website, it already has an existing US FDA inspected facility in Visakhapatnam.

The US FDA is expected to inspect a new facility of the company now in Visakhapatnam, which was built recently, said a source.

However, it is not clear whether the company plans to manufacture products for its CRAMS business from the new facility or it wants to launch them on its own in the US, the world's largest drug market.

"Either way, an approval for the facility would bring fortunes for the company,"
said an analyst.
Although many market analysts see it as a positive development for the company, some advise caution following the conclusions of recent inspections by the US regulator in India.
"The company needs to be very cautious and must adhere to all the norms," said the analyst.
Of late, domestic facilities of many companies have come under regulatory scanner of the US FDA and other international regulators for not complying with the required manufacturing norms.
While the list includes approved facilities of major drug makers such as Ranbaxy, Wockhardt and Agila Specialities, new facilities such as those of RPG Lifesciences also received flak from the US regulator in the recent past.
Despite stringent regulations and frequent inspections by the regulator, the US continues to be a lucrative market for Indian drug makers because of its value.
India, home to 200 FDA-approved drug-making units, is the second largest supplier of pharmaceuticals to the US.
Domestic pharmaceutical companies clock over 60 per cent of their revenues from exports, mostly generics.
Pharmaceutical exports from India to the US rose nearly 32 per cent last year to $4.2 billion.
India accounts for 40 per cent of generic drugs and over-the-counter products and 10 per cent of finished dosages used in the US.
The share of other major generic drug-manufacturing countries, such as Japan, Israel and China, is much lower.